Welcome to Kostas Goulopoulos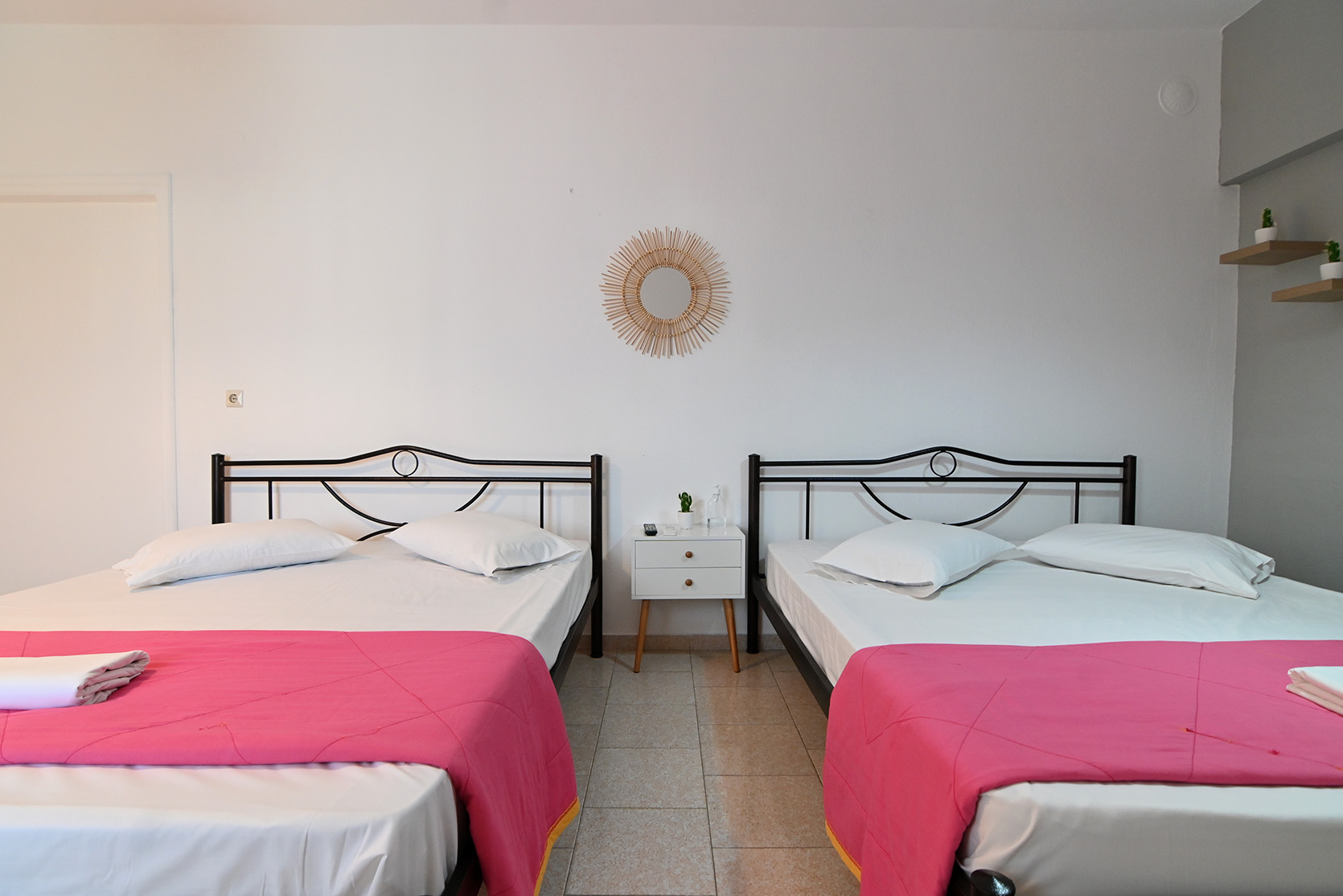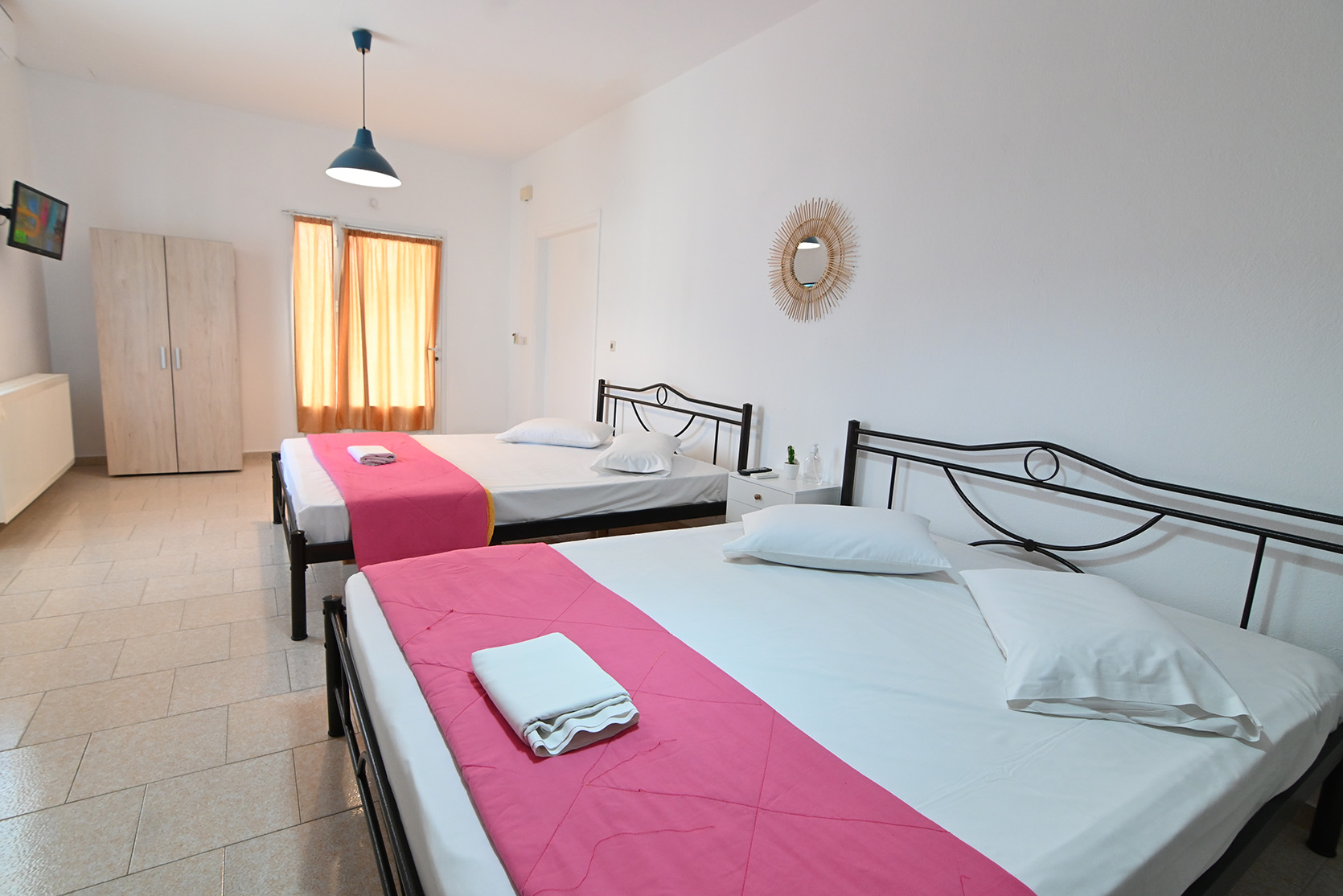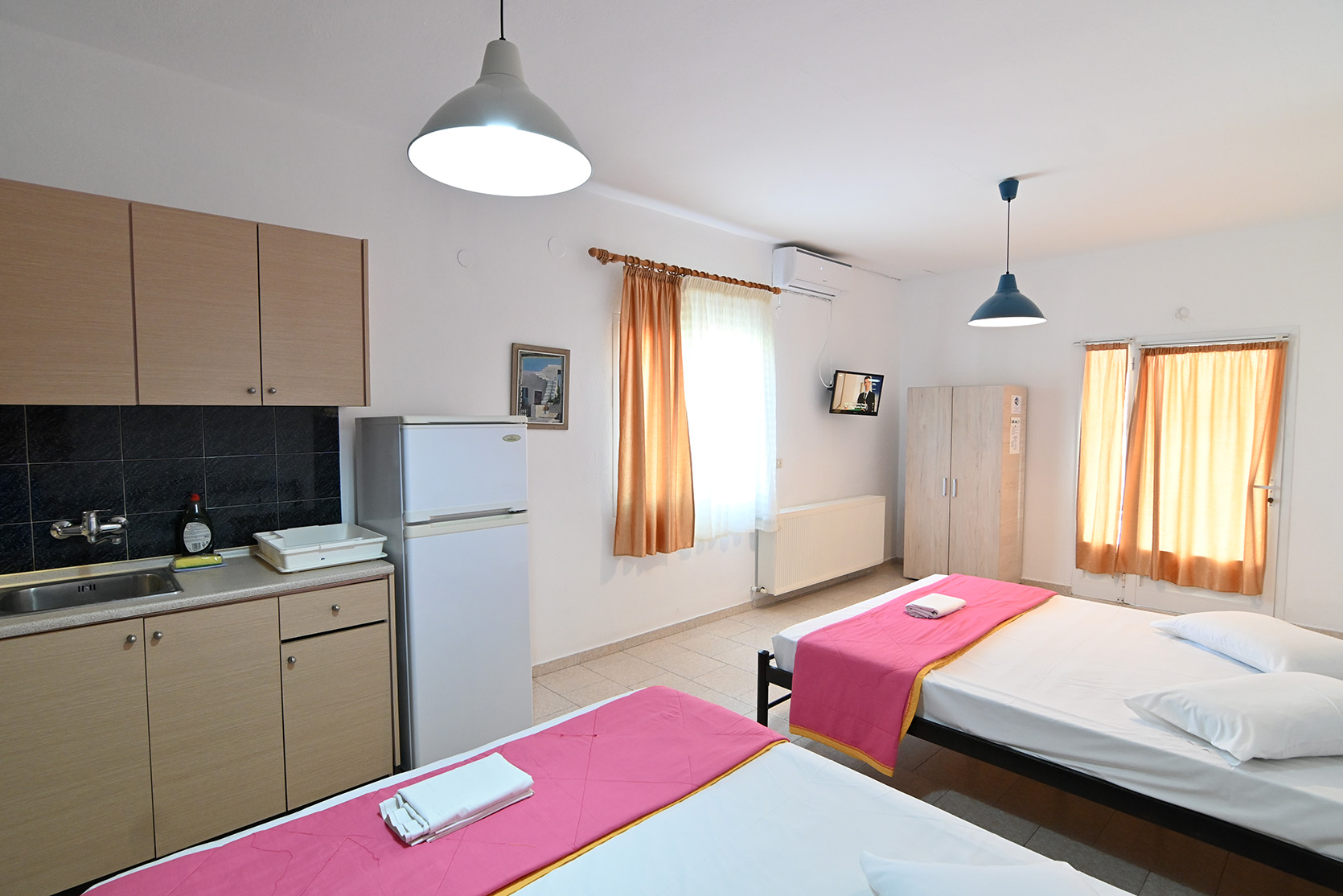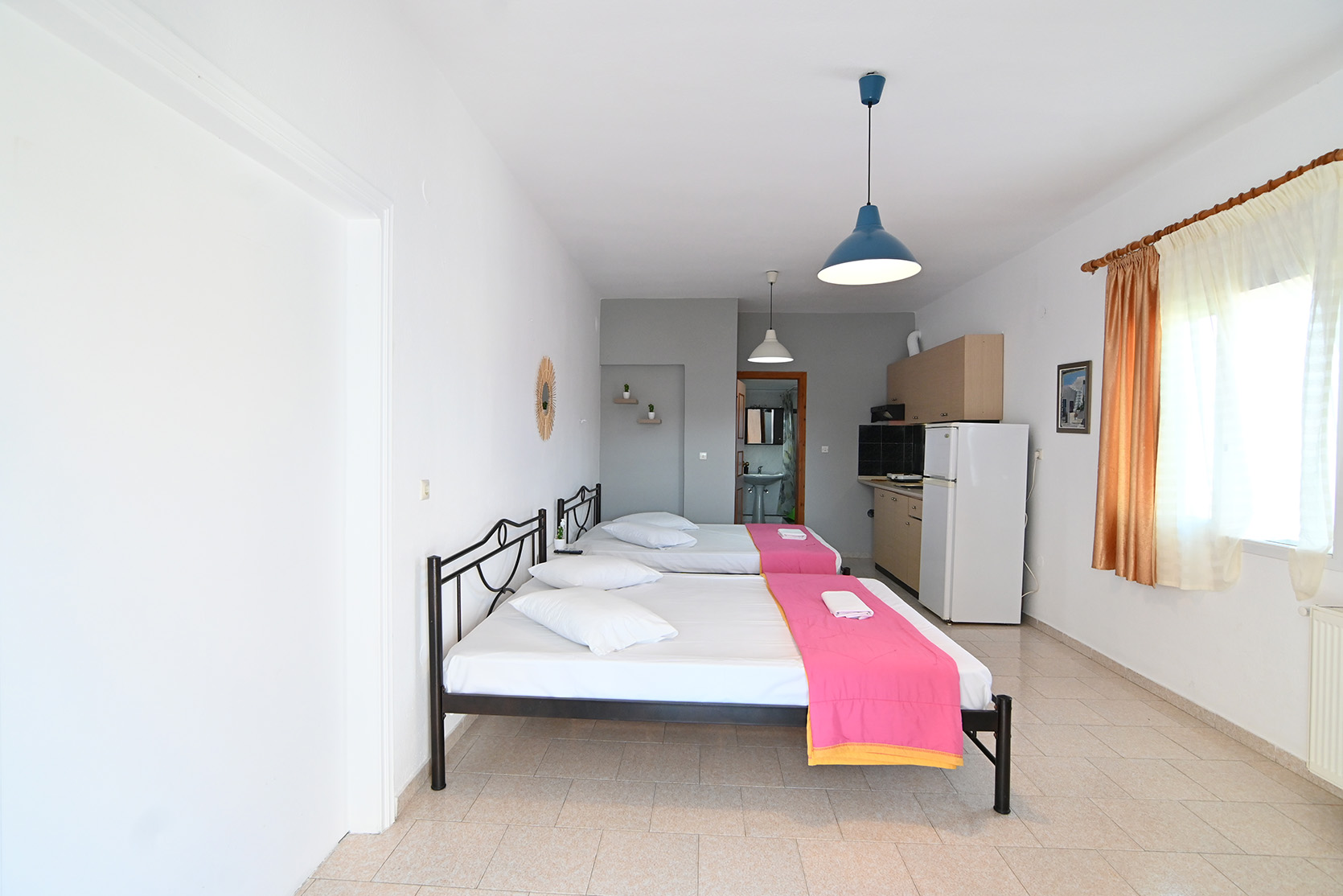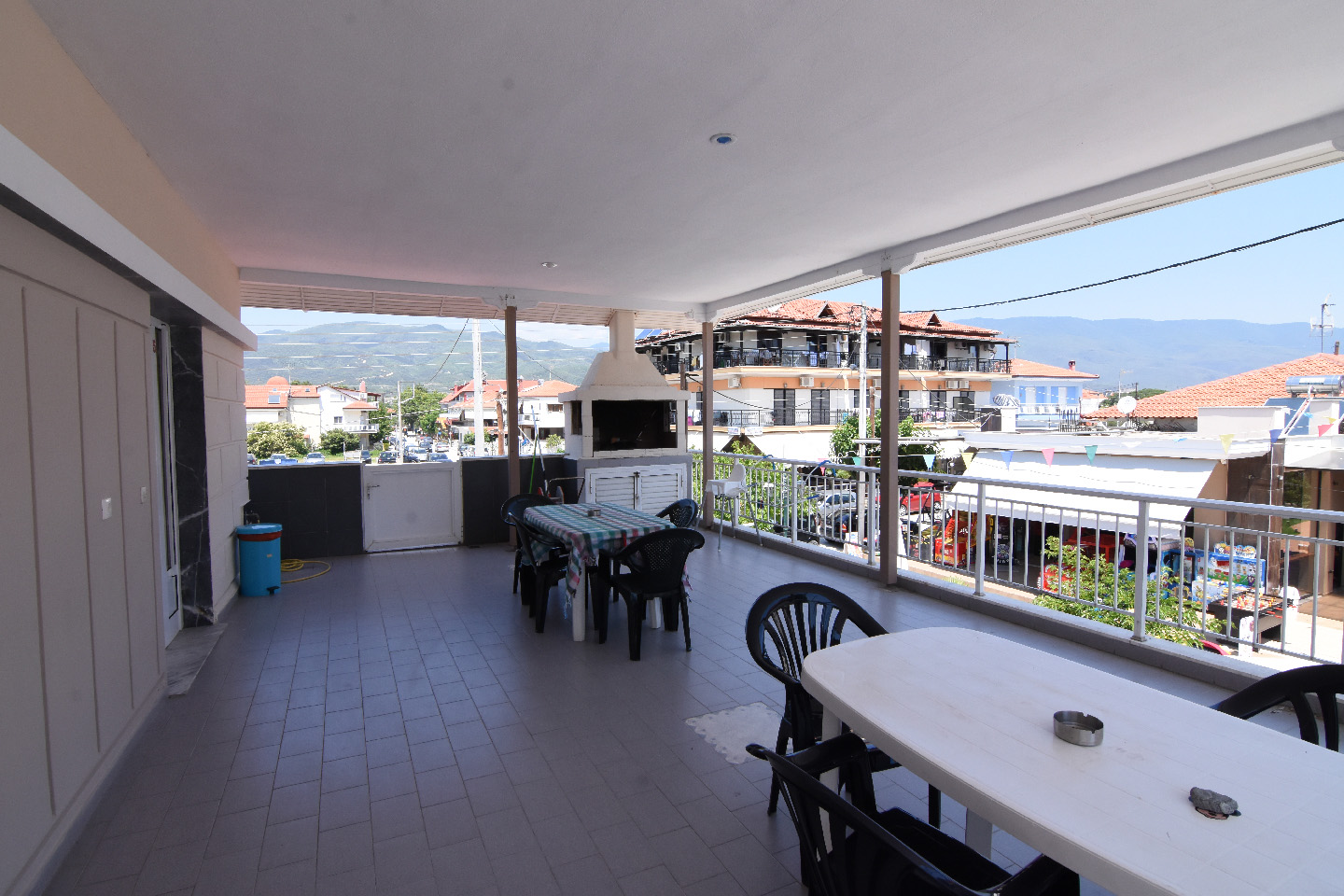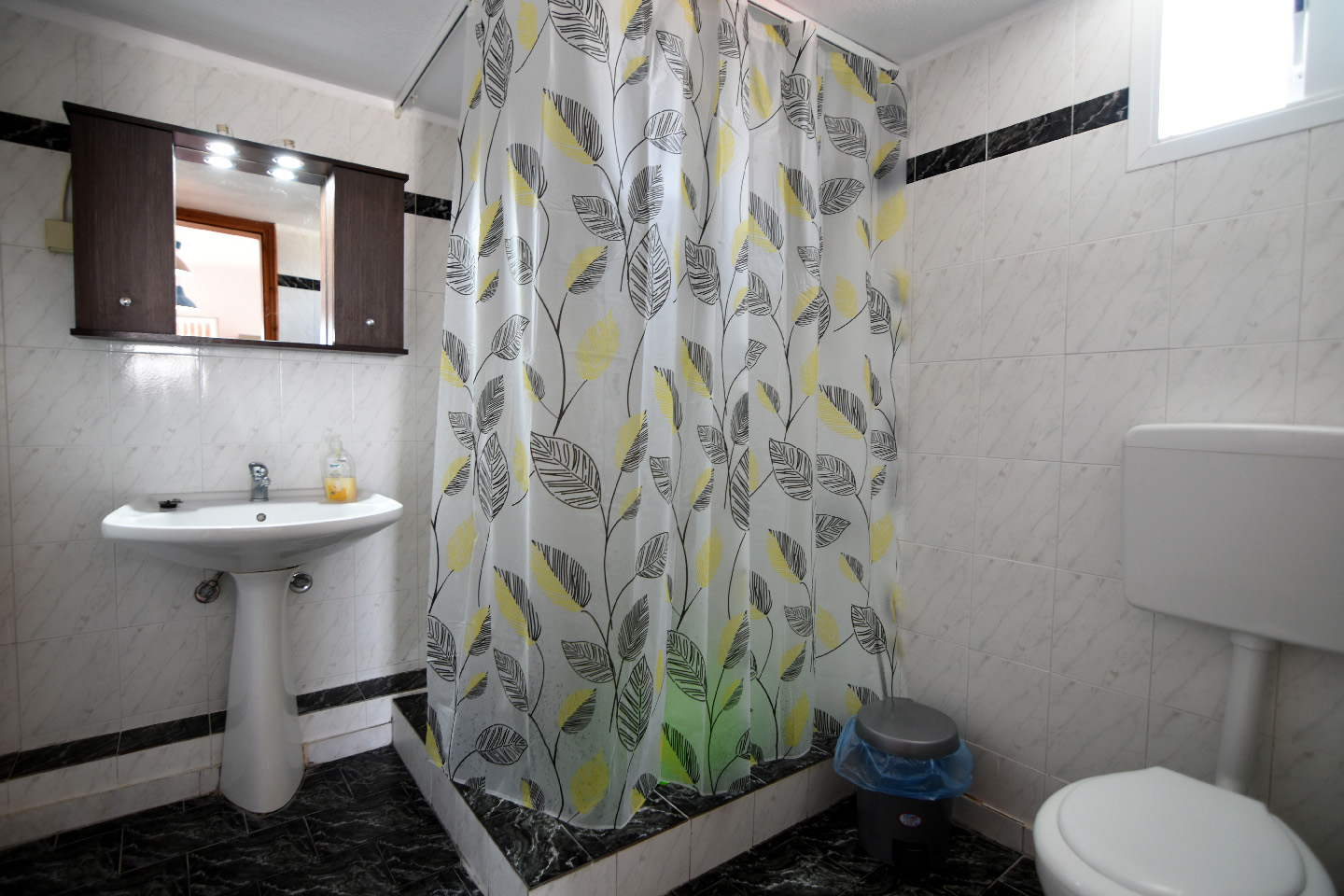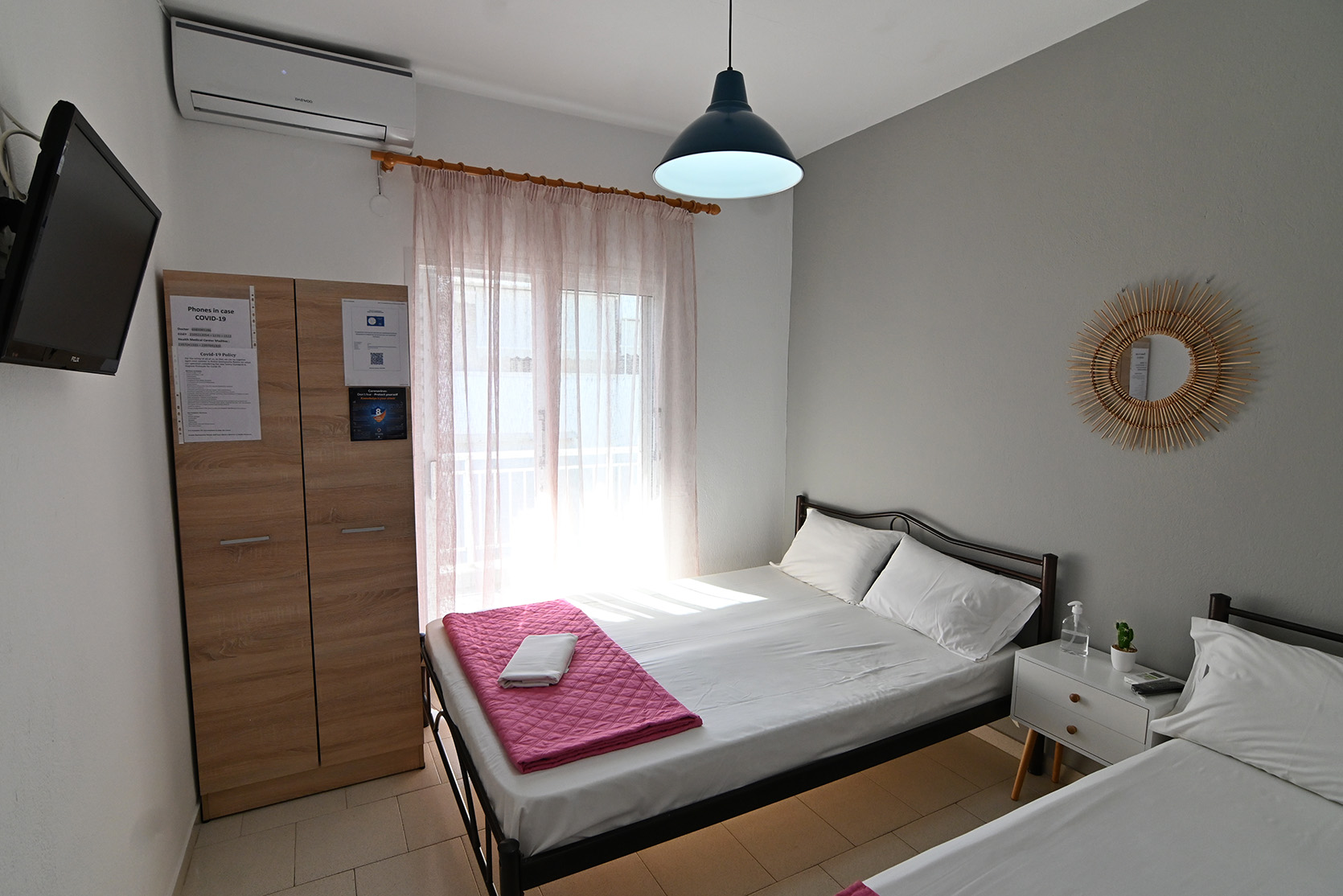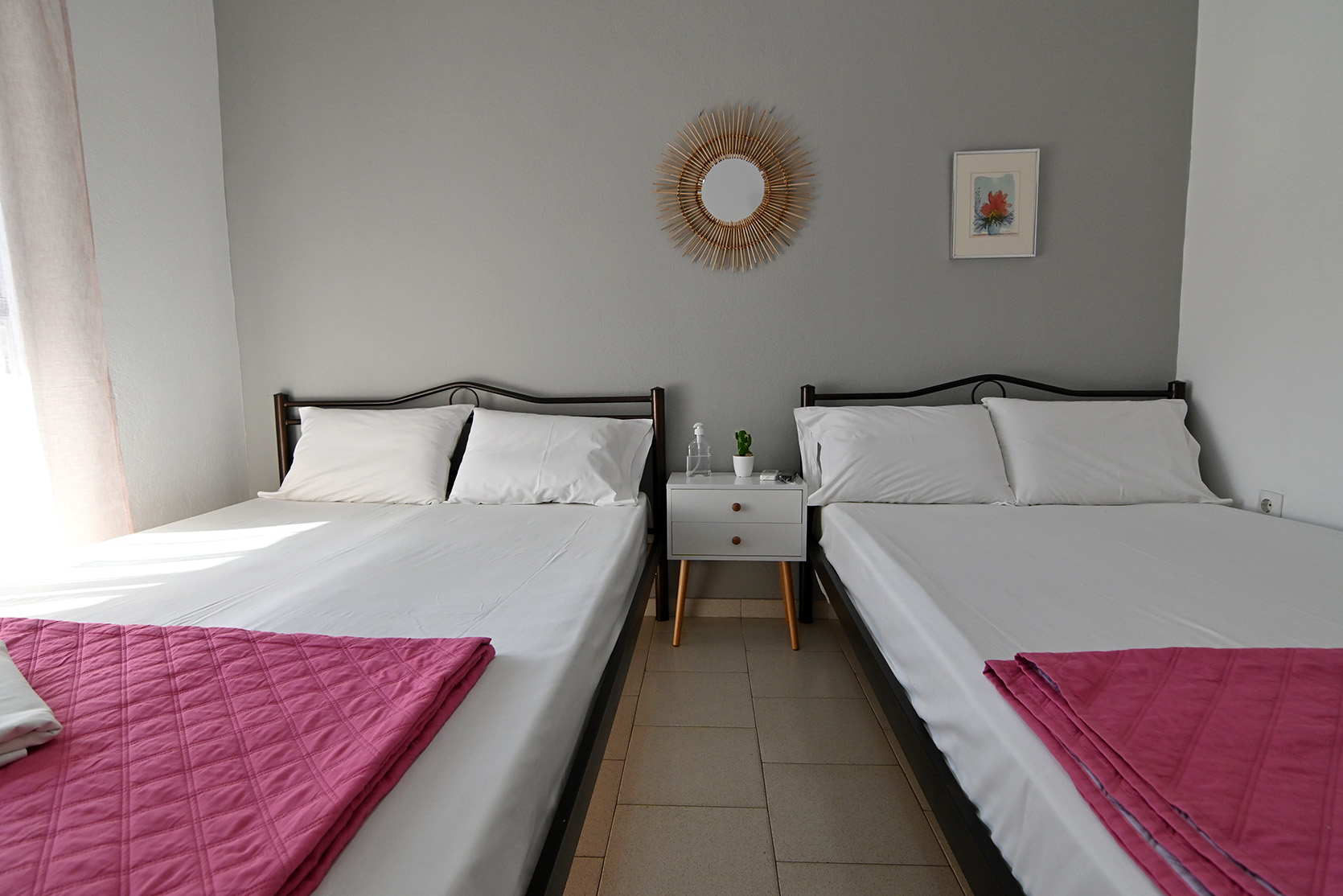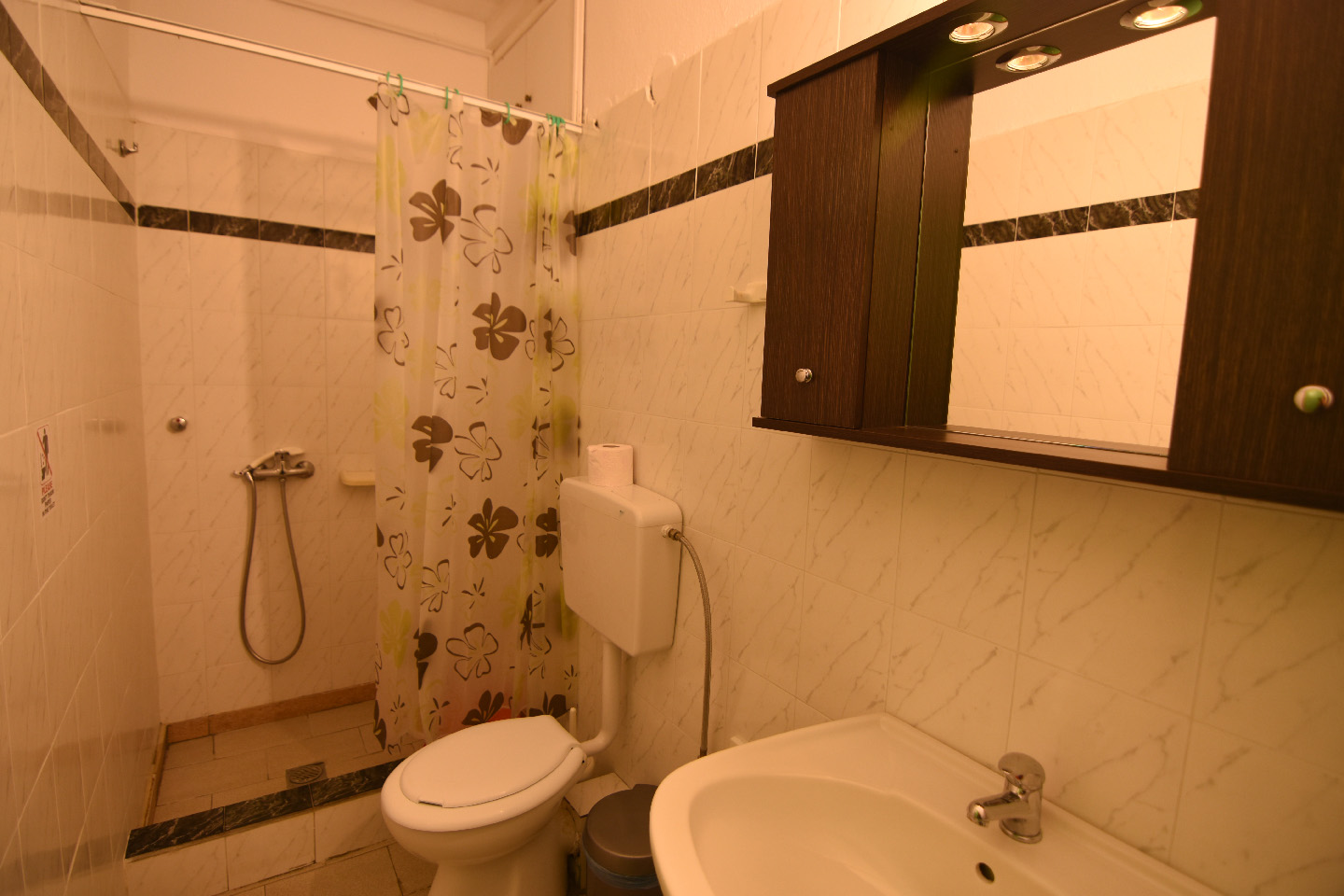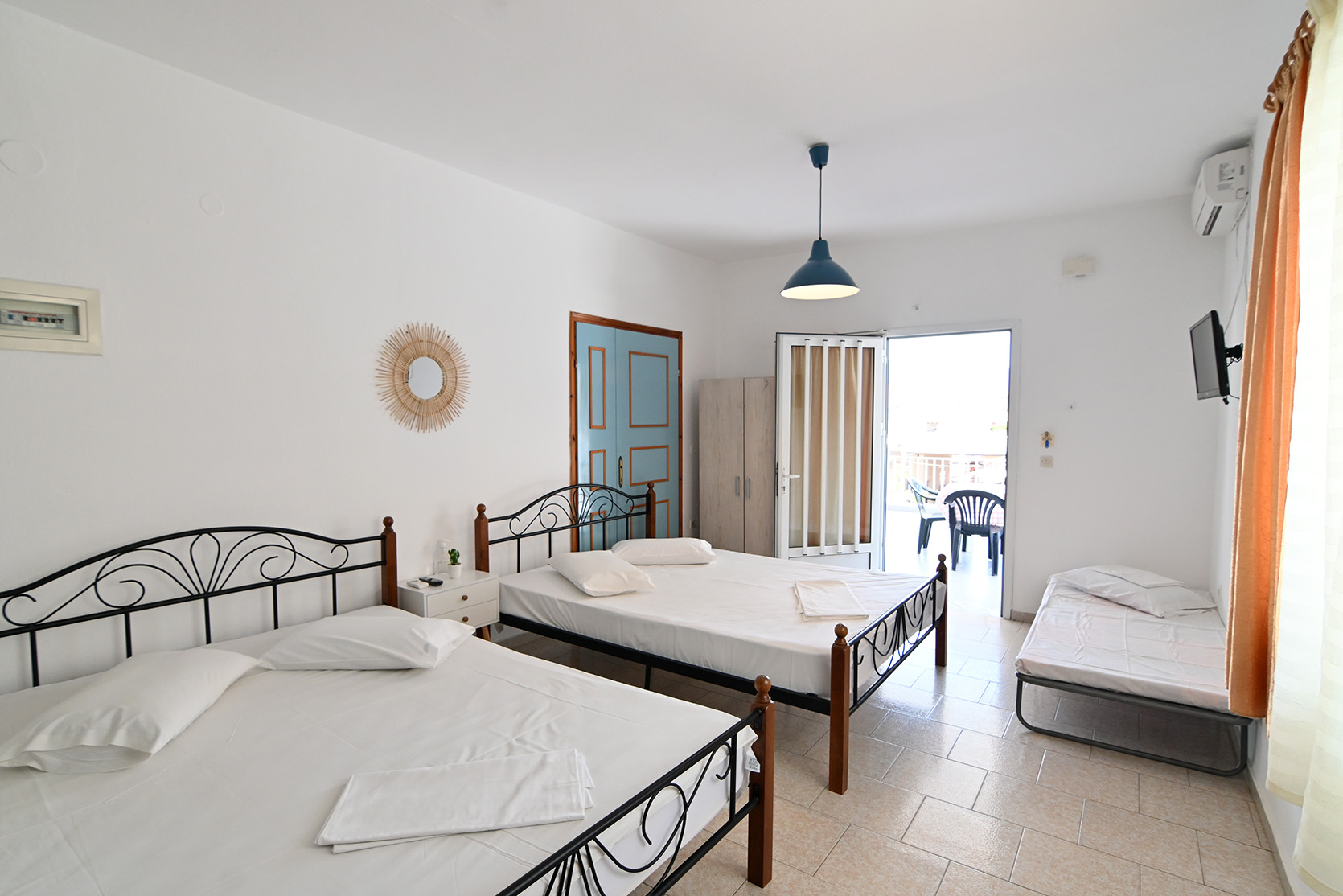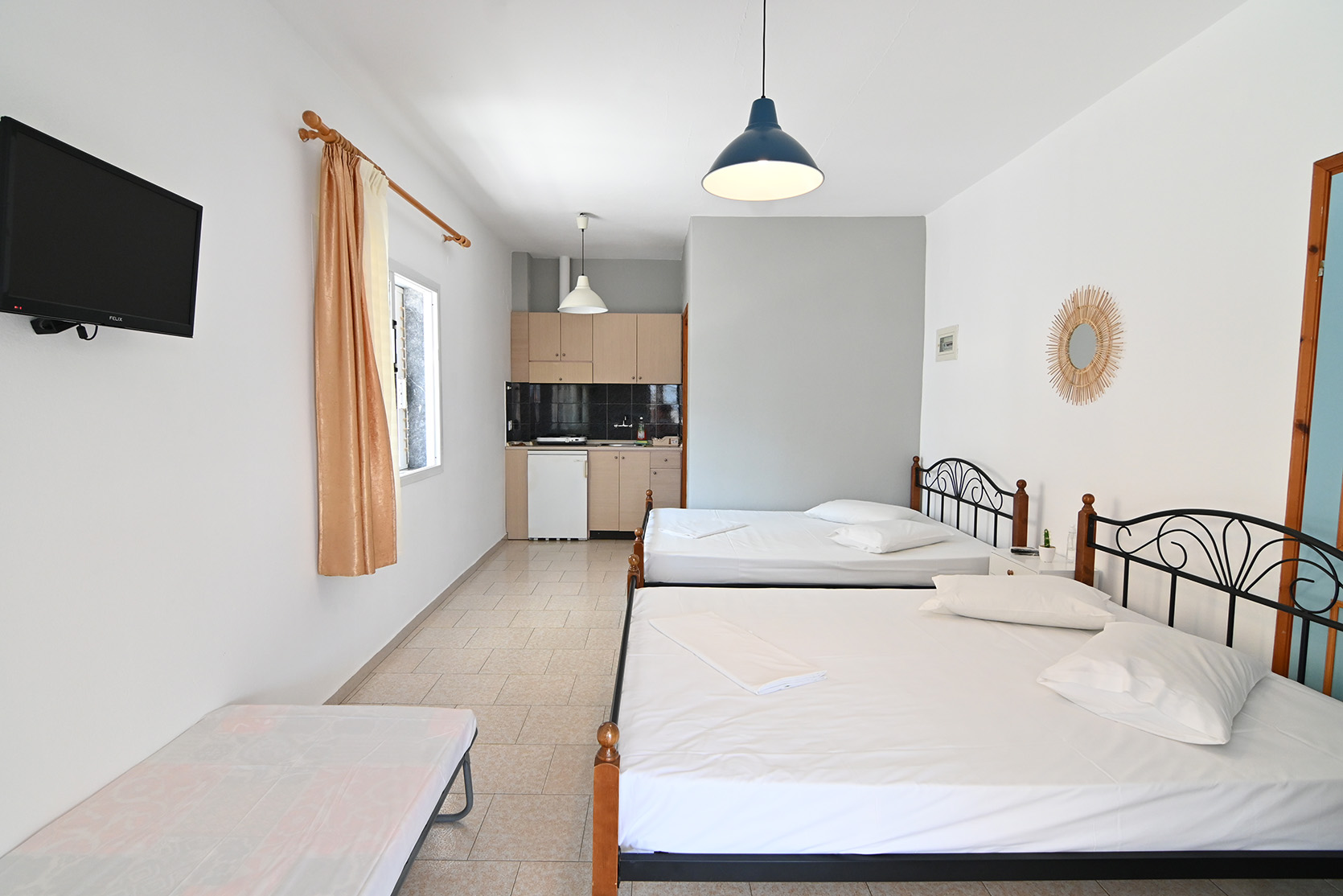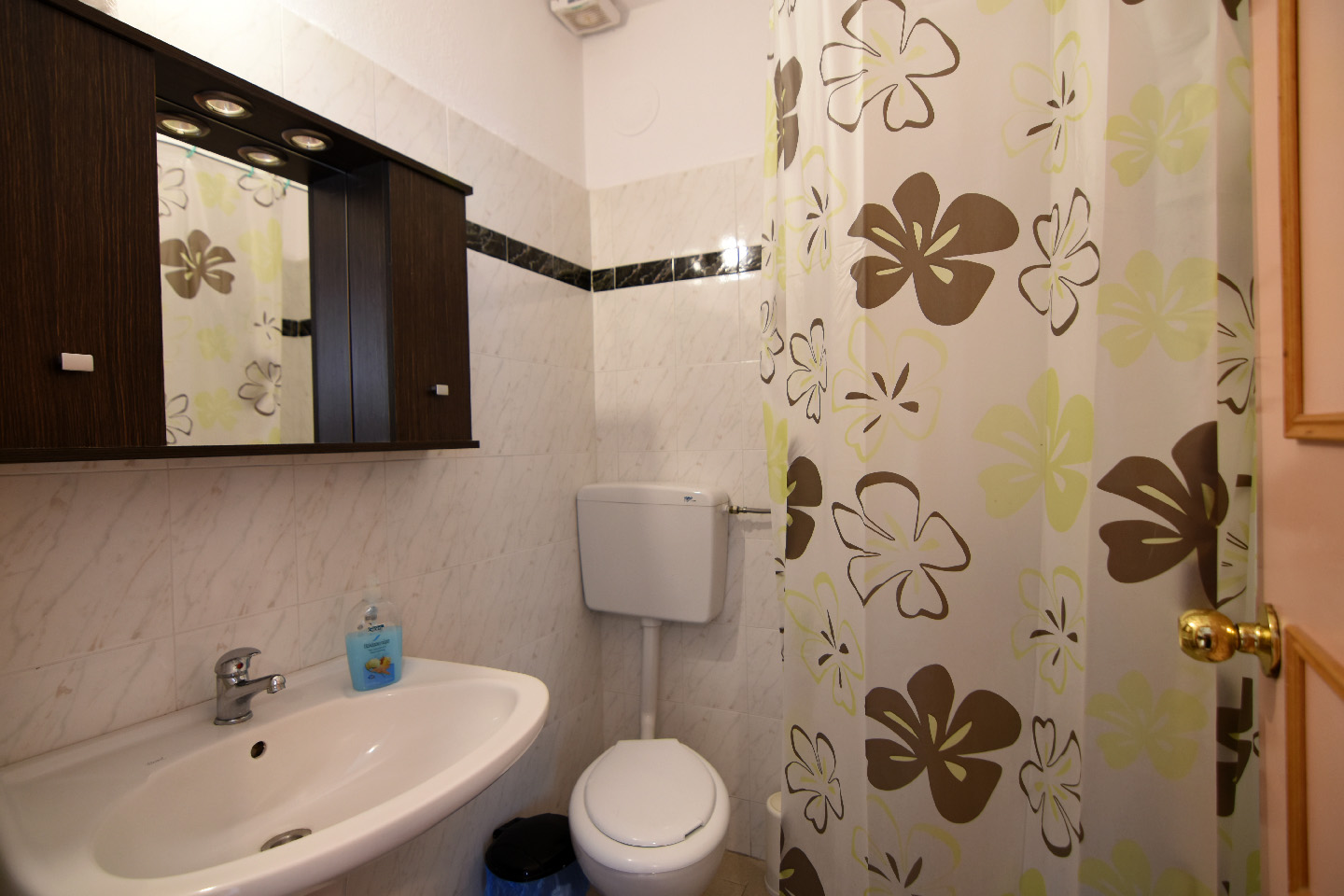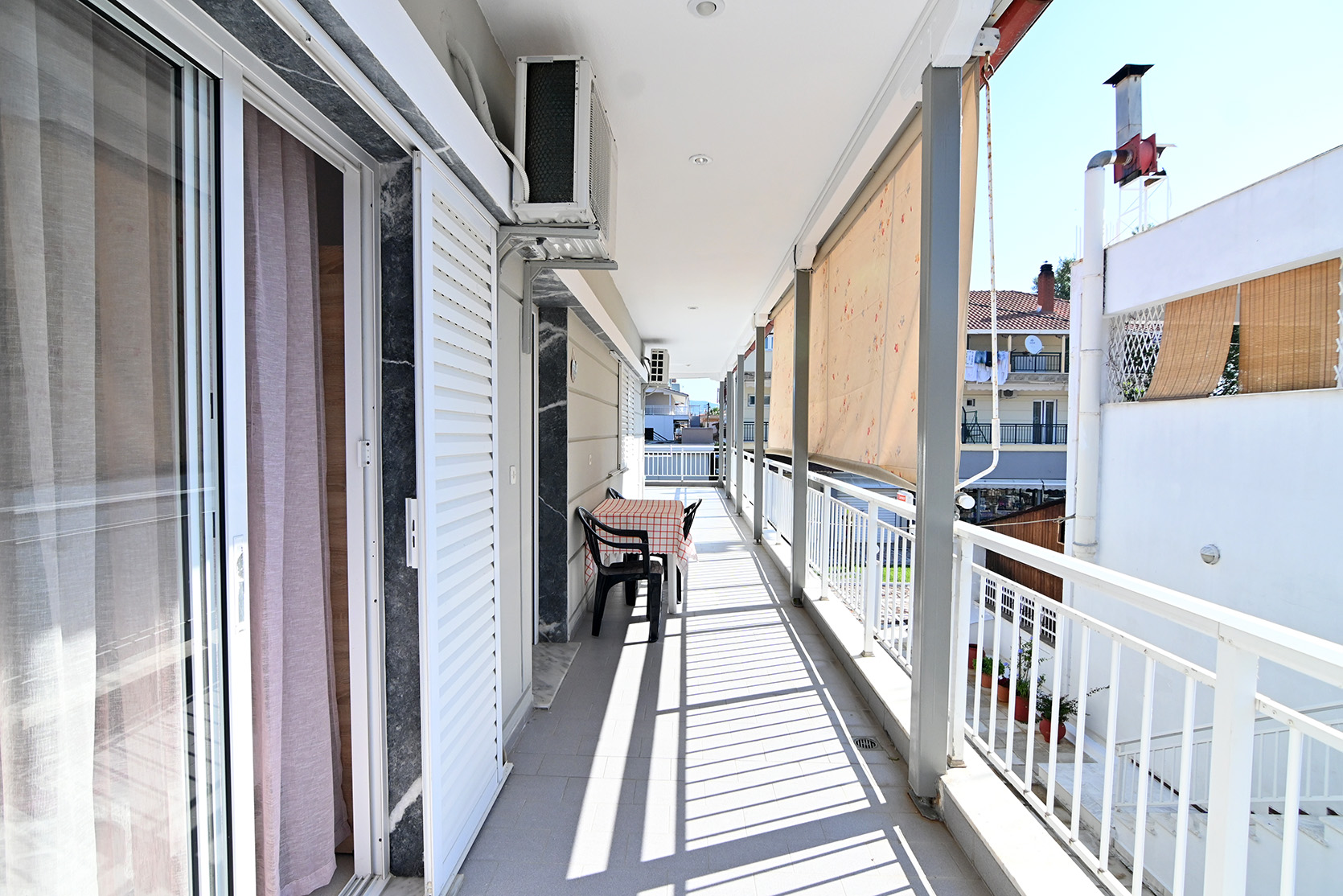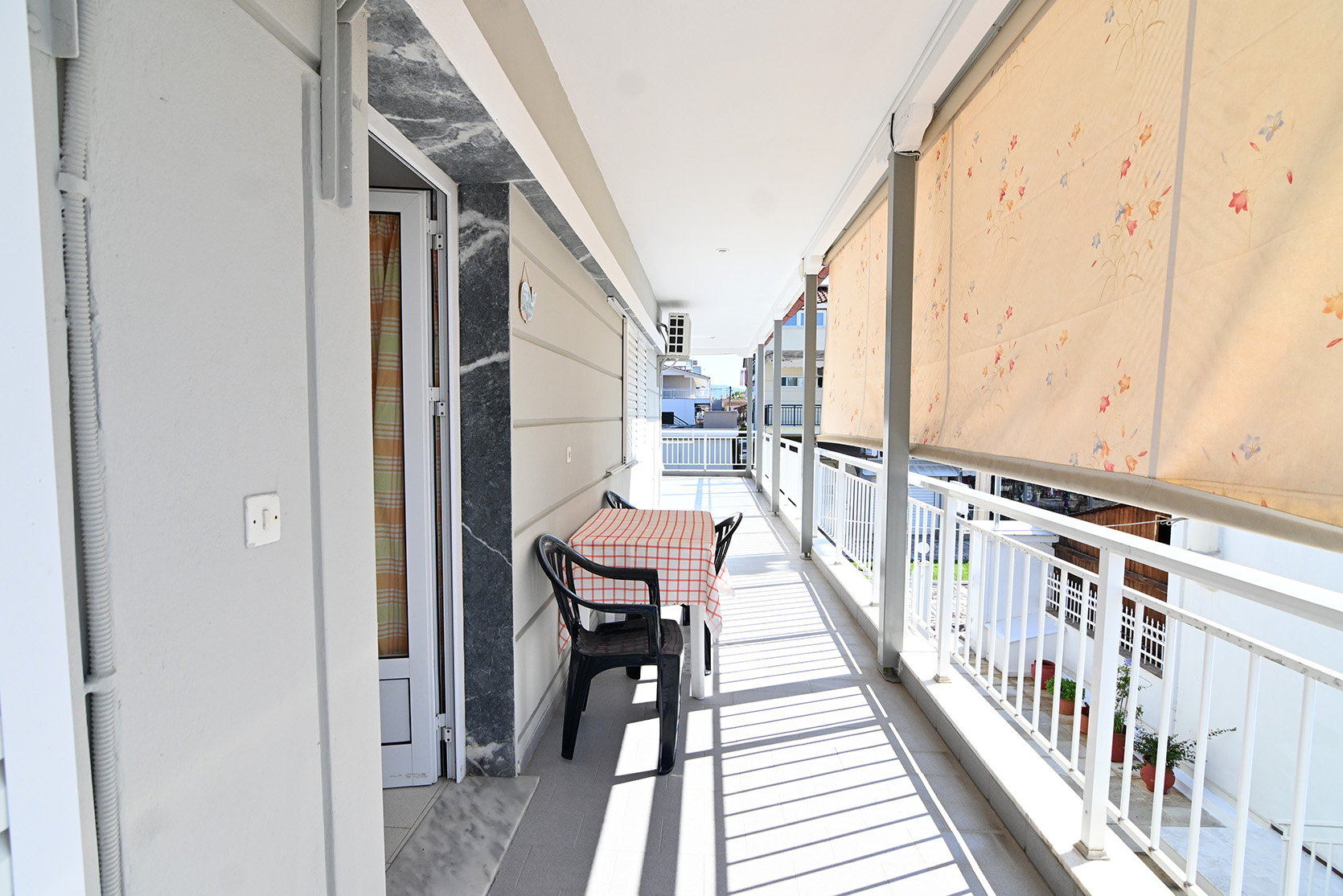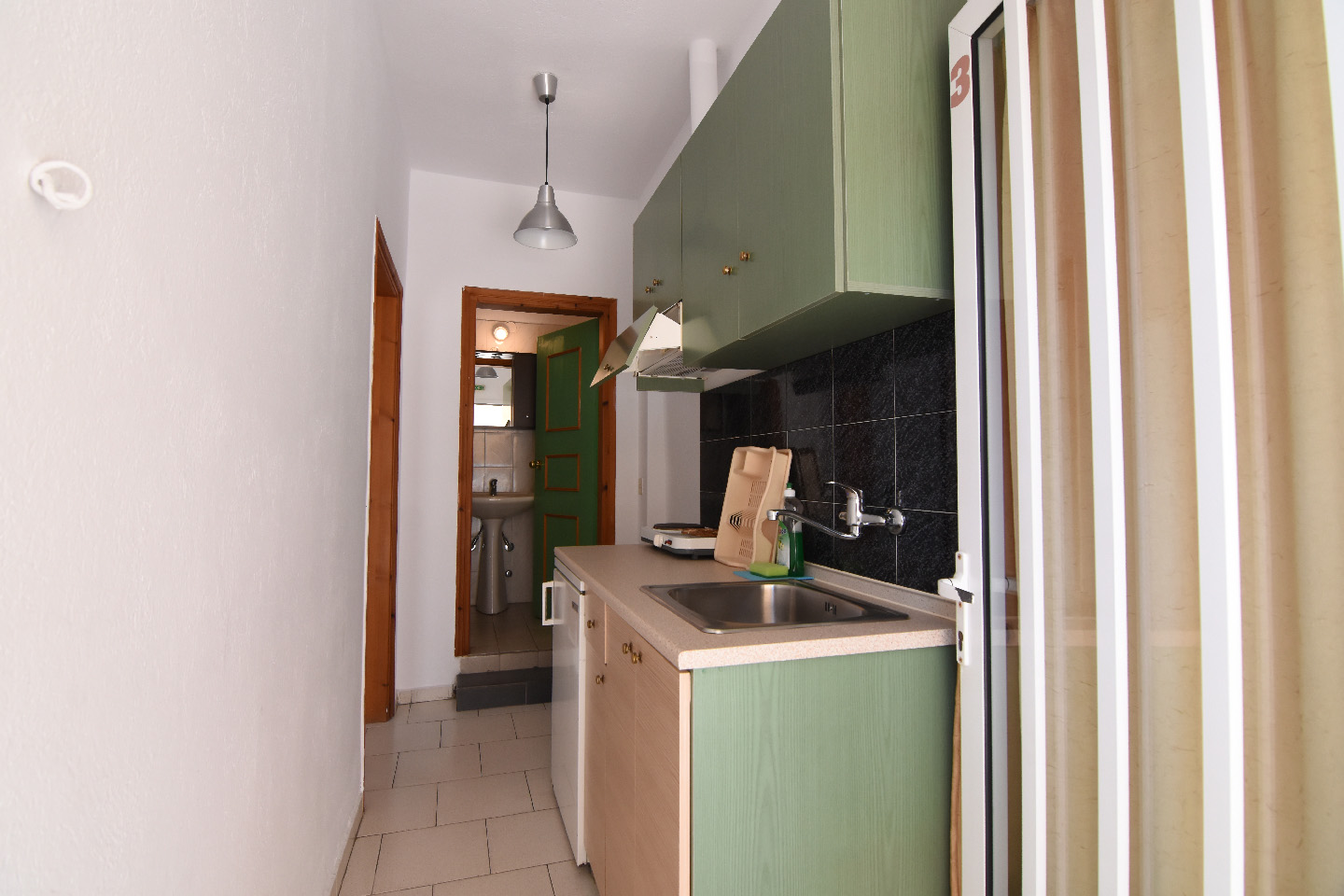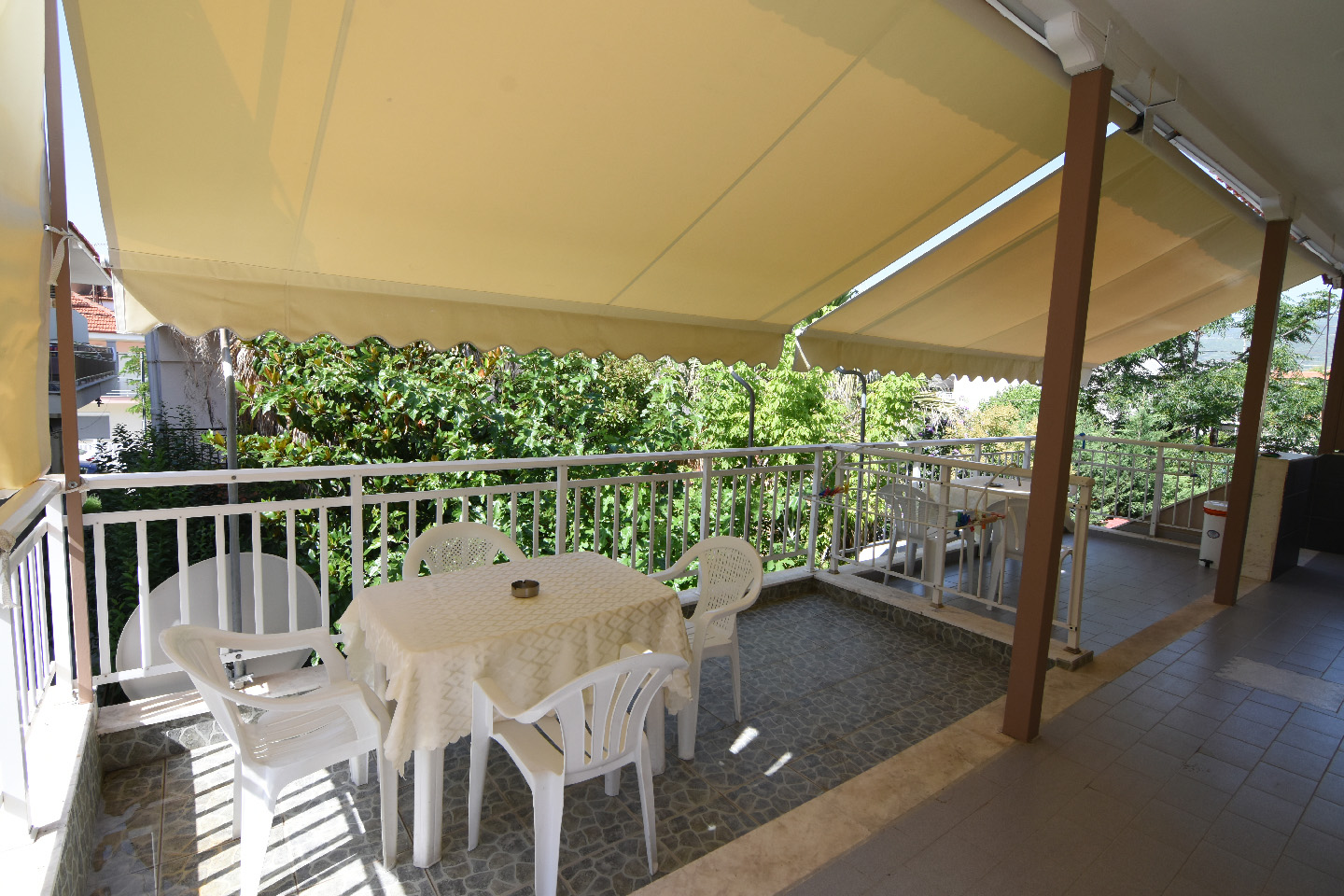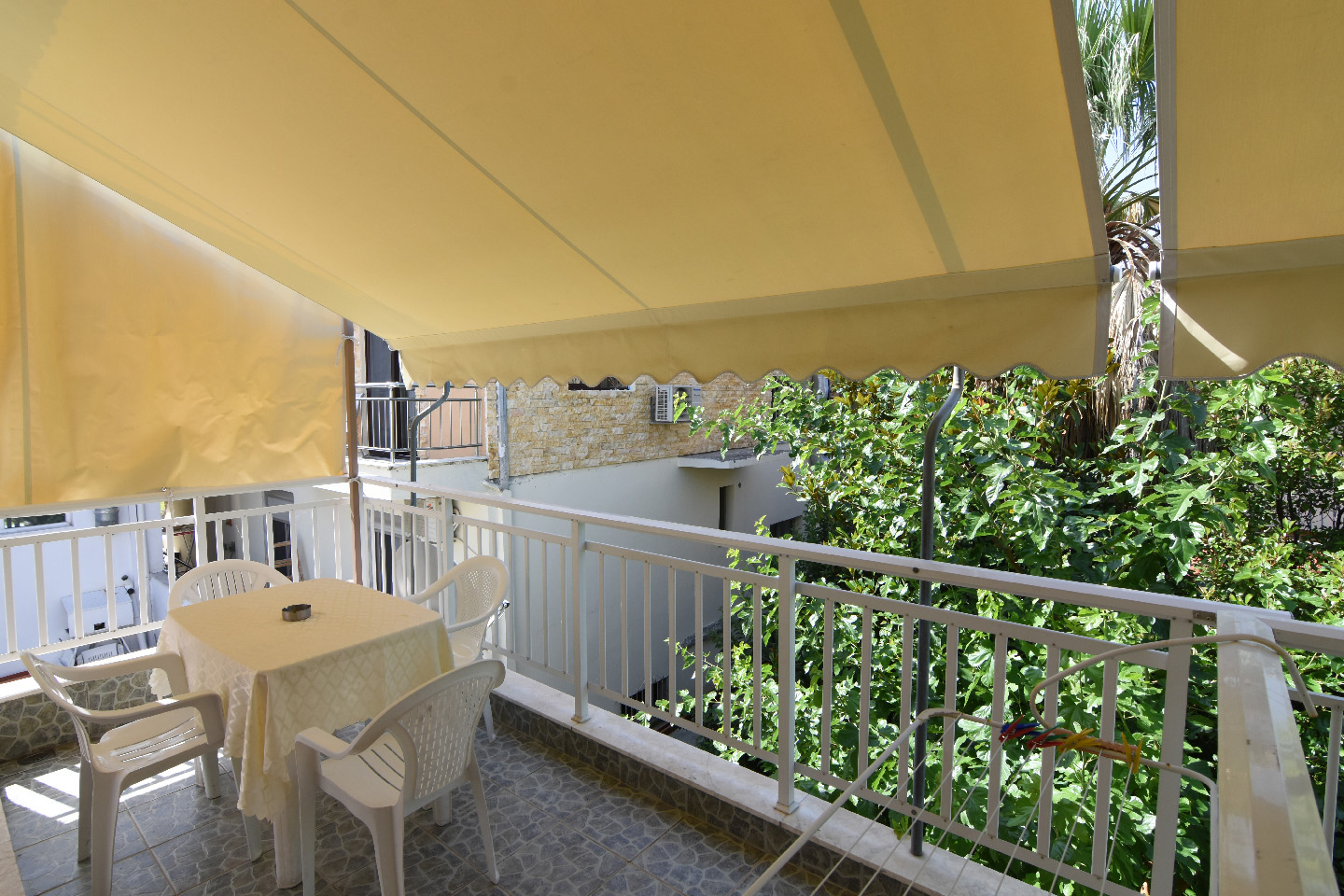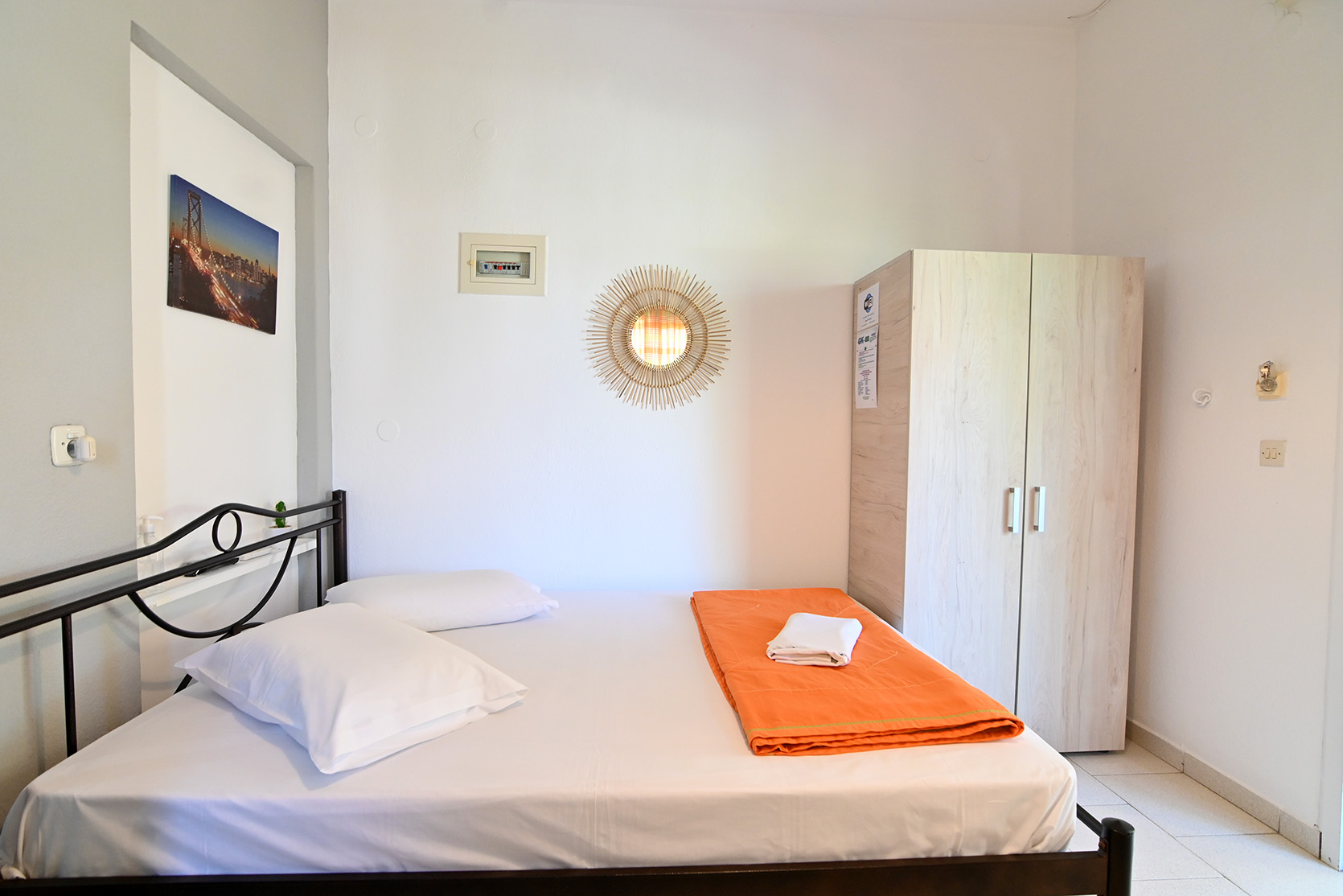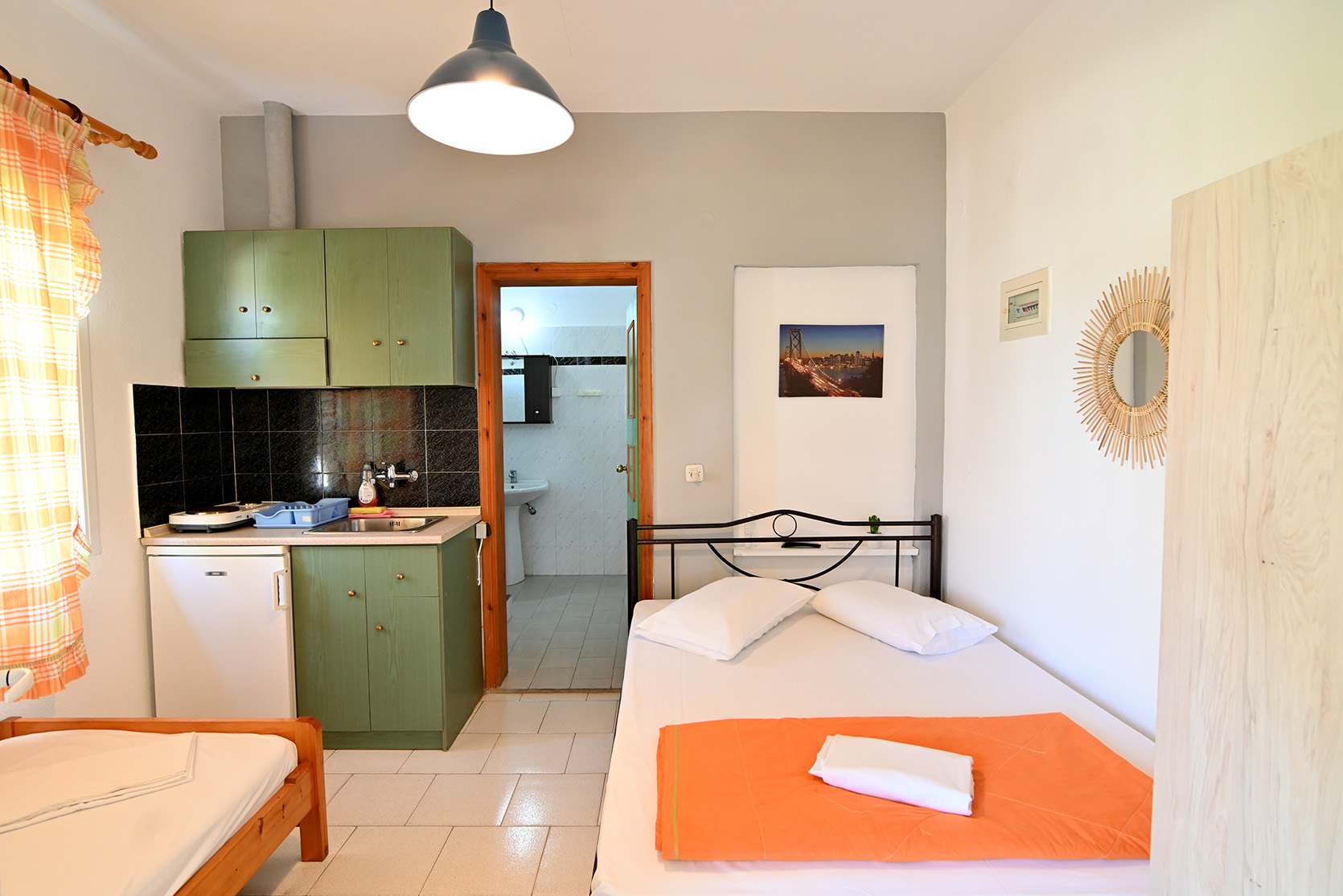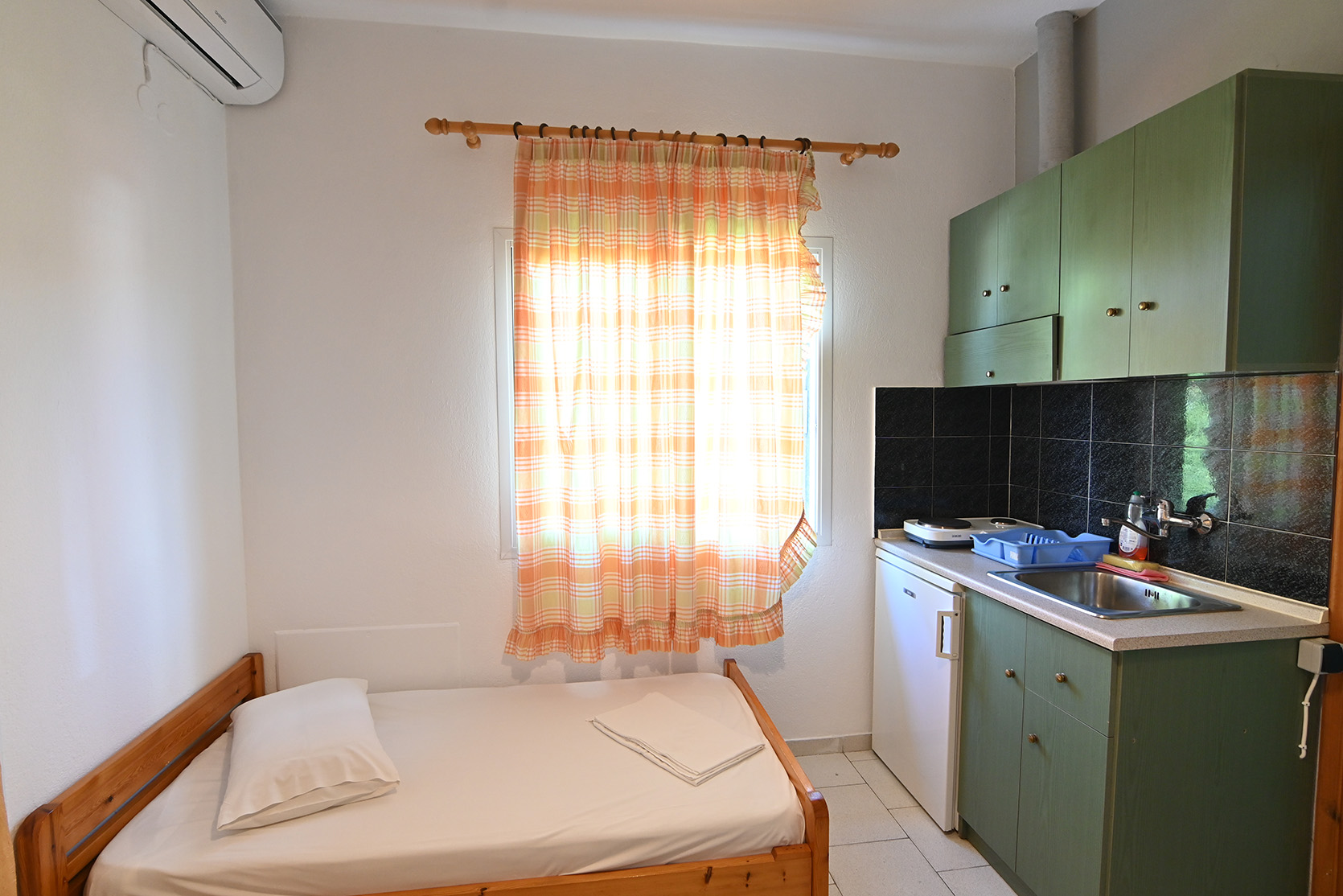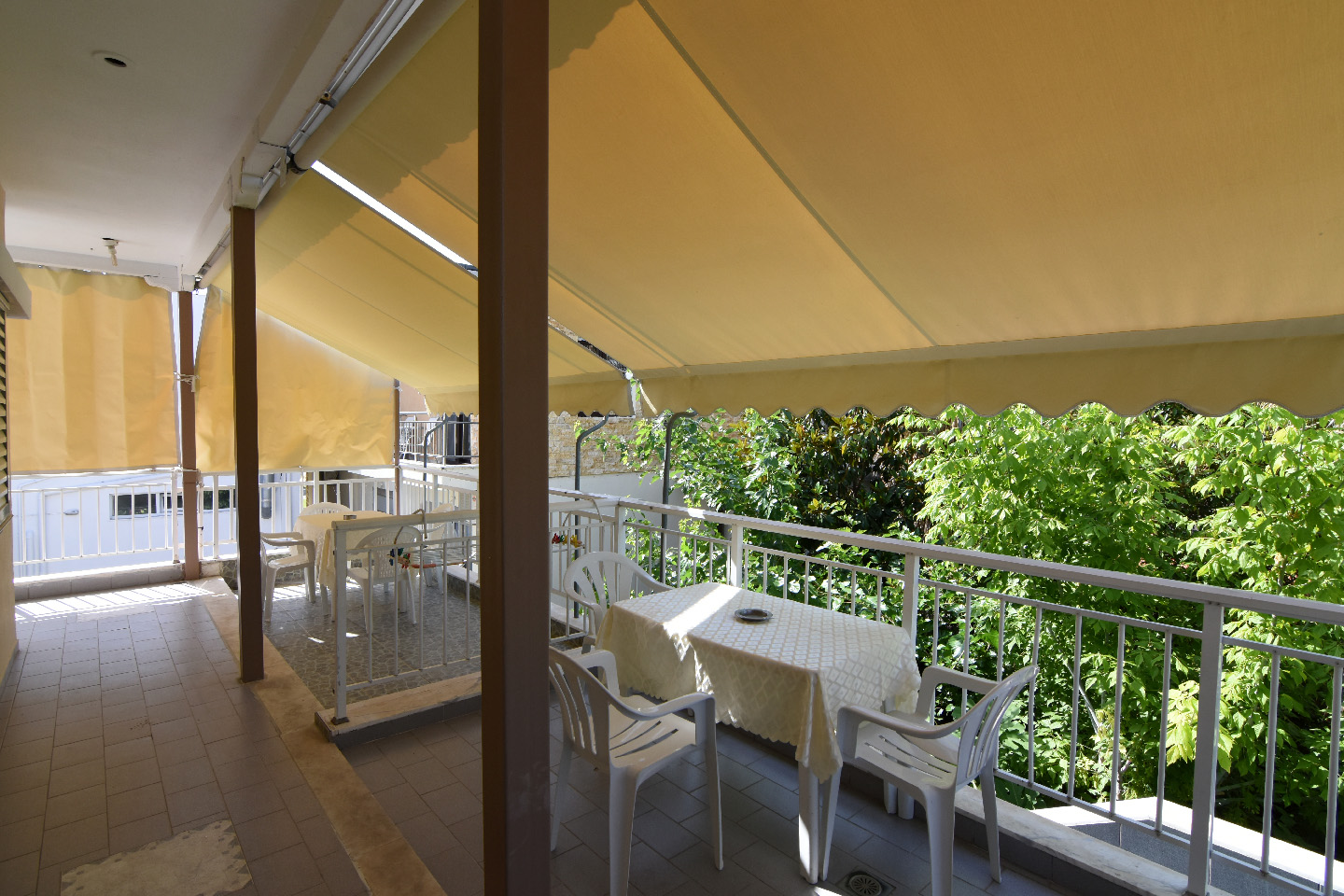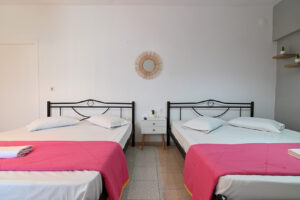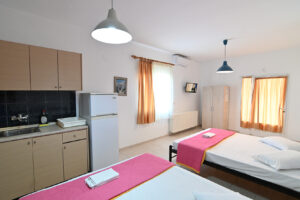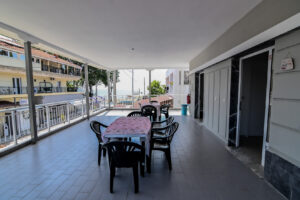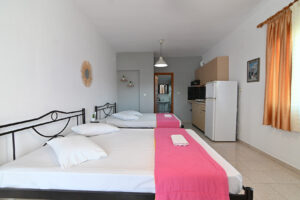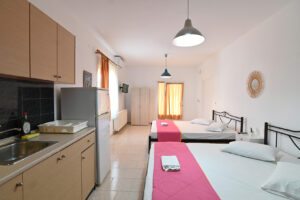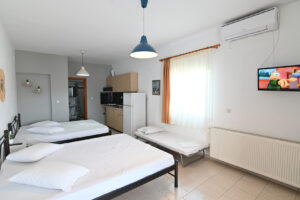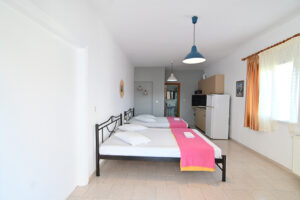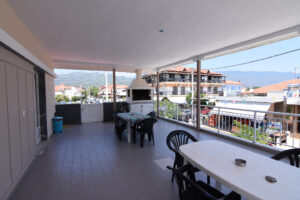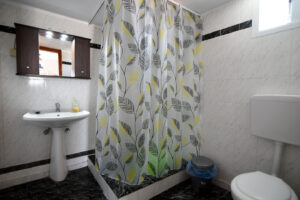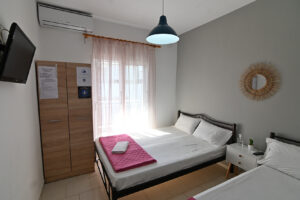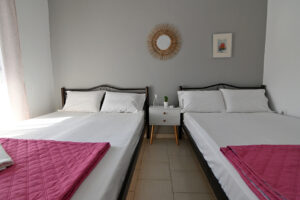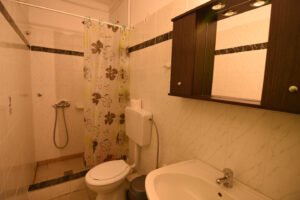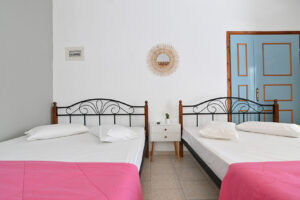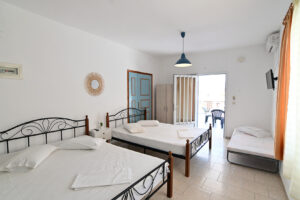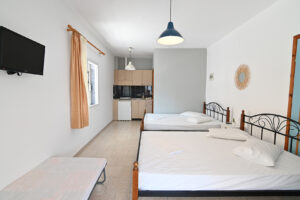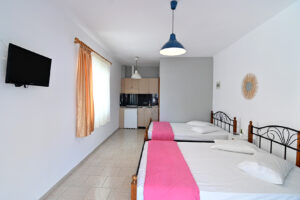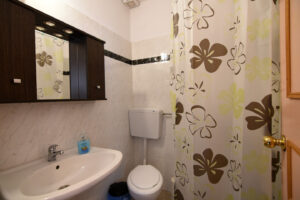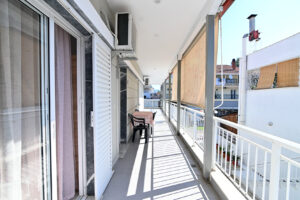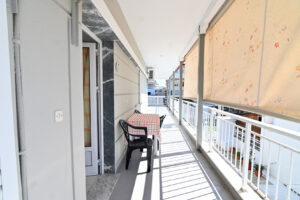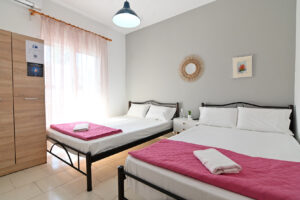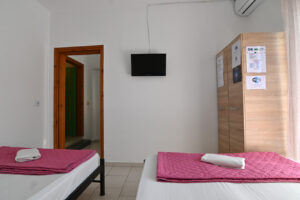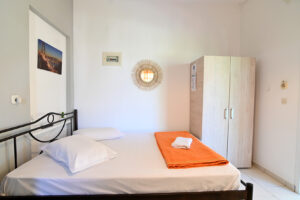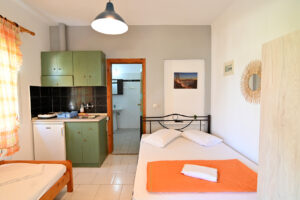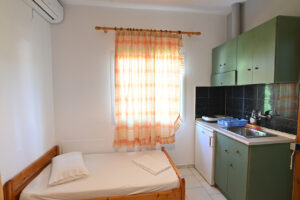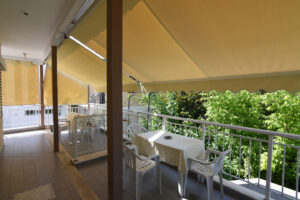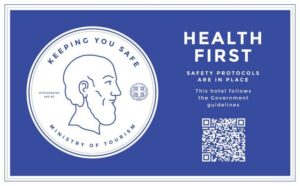 Accommodation Infos
Manager: Kostas Goulopoulos

GNTO Registration: 0933K132K0313800
Visit Nea Vrasna
Accommodation Description
In the pedestrian of Nea Vrasna and seconds away from the sea of ​​Strymonikos Bay are located the Kostas Goulopoulos rent rooms, an ideal choice for your summer vacation.
The experience of more than 20 years and the mood of the owners and ofcourse the quality of the services they provide, are the main reasons why these apartments are distinguished in the tourism sector.
Kostas Goulopoulos rent rooms consist of 6 rooms that can accommodate from 2-8 people. Each room provides the following facilities: Air Conditioning and Heating, a fully Equipped Kitchen,  a TV,  a WC / Shower hot water 24/7, Balconies with sea view and of cource WiFi Internet connection. You can park your car with safety in the areas around our accommodation.
In our garden you will find a small playground that will surely enjoy your children playing with safety. At the same time you can use the grill on the edge of the garden will be the favorite spot for the entire family.
Kostas Goulopoulos on Google Street View