Welcome to Meandros Village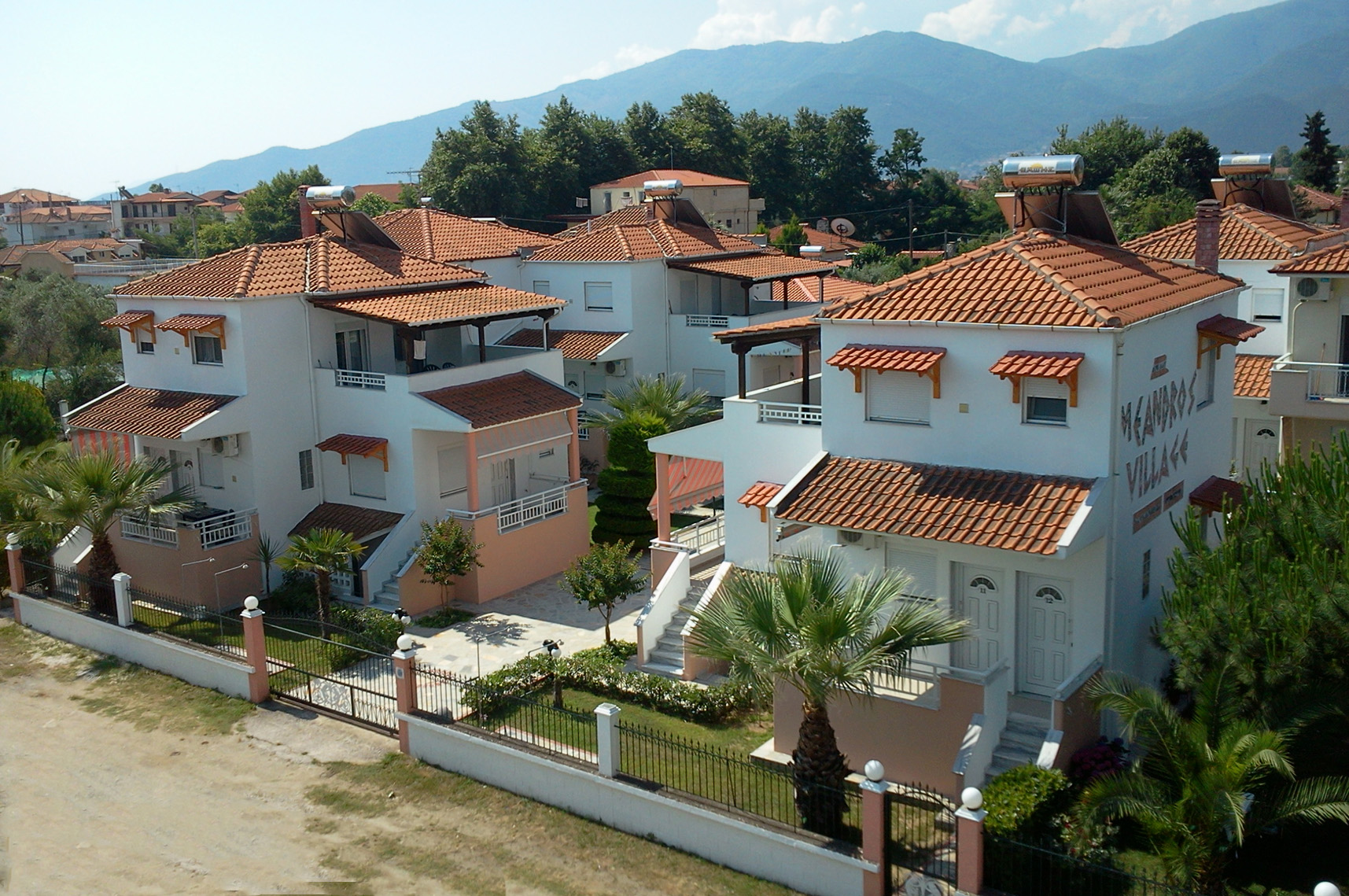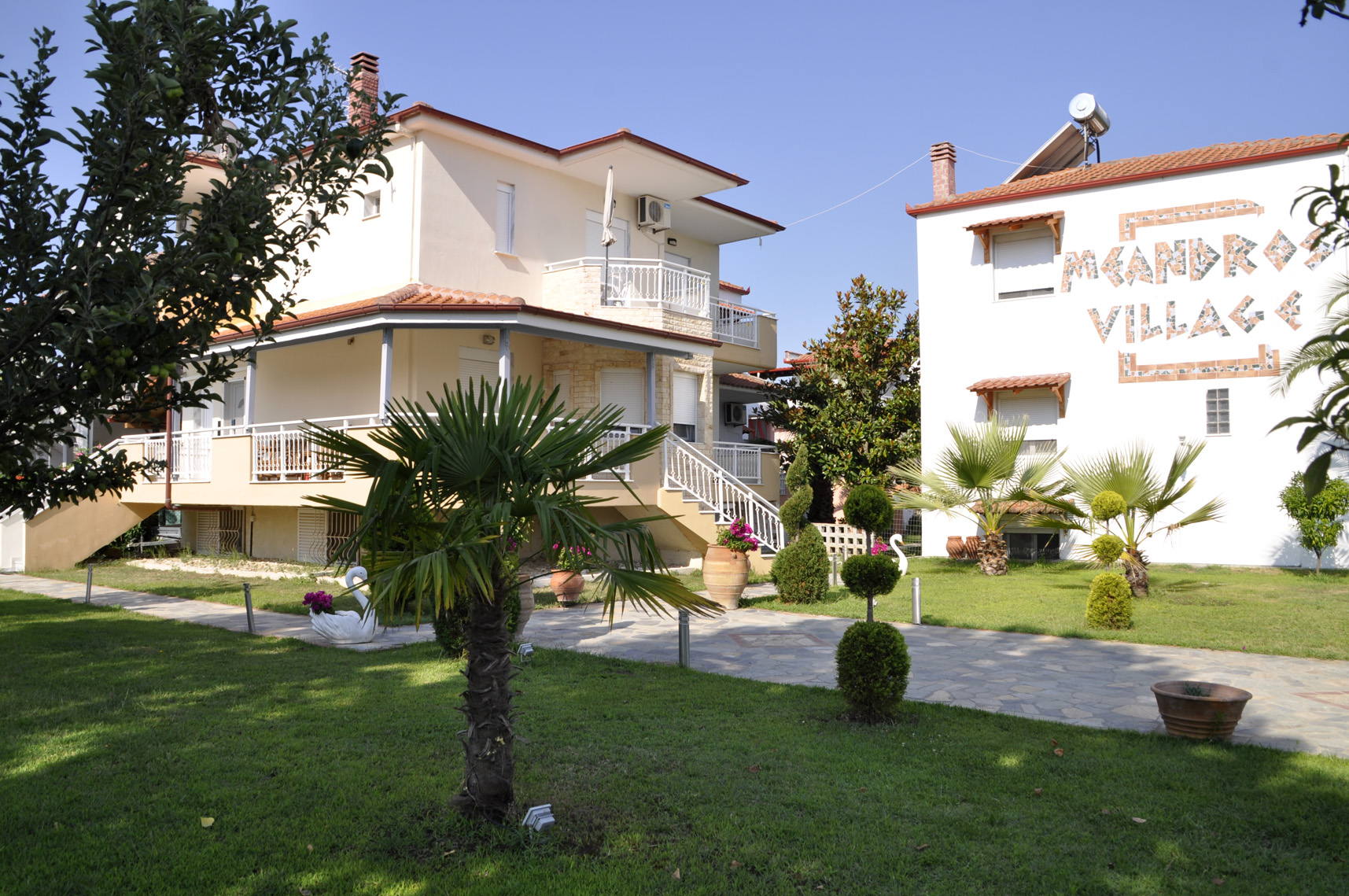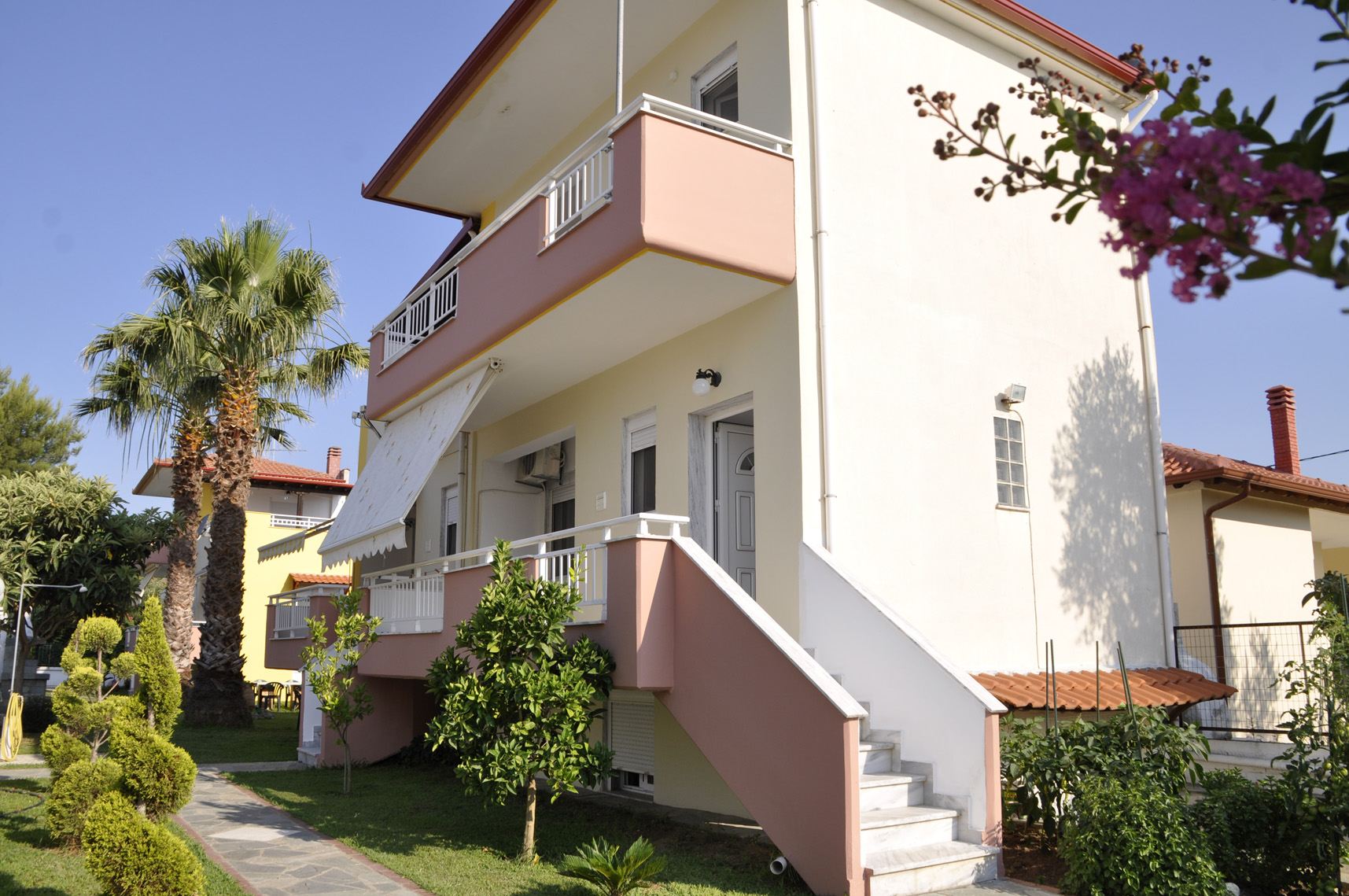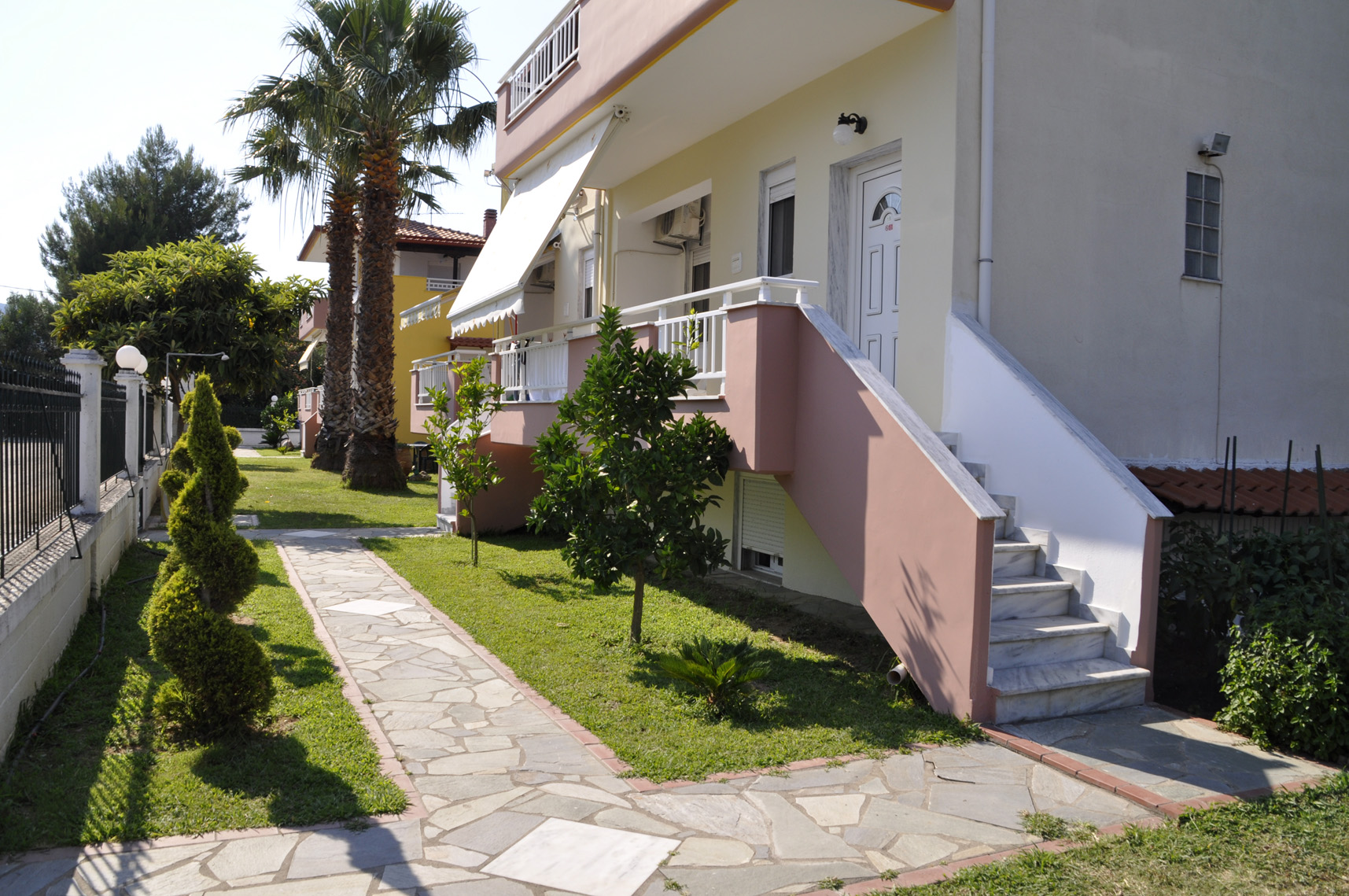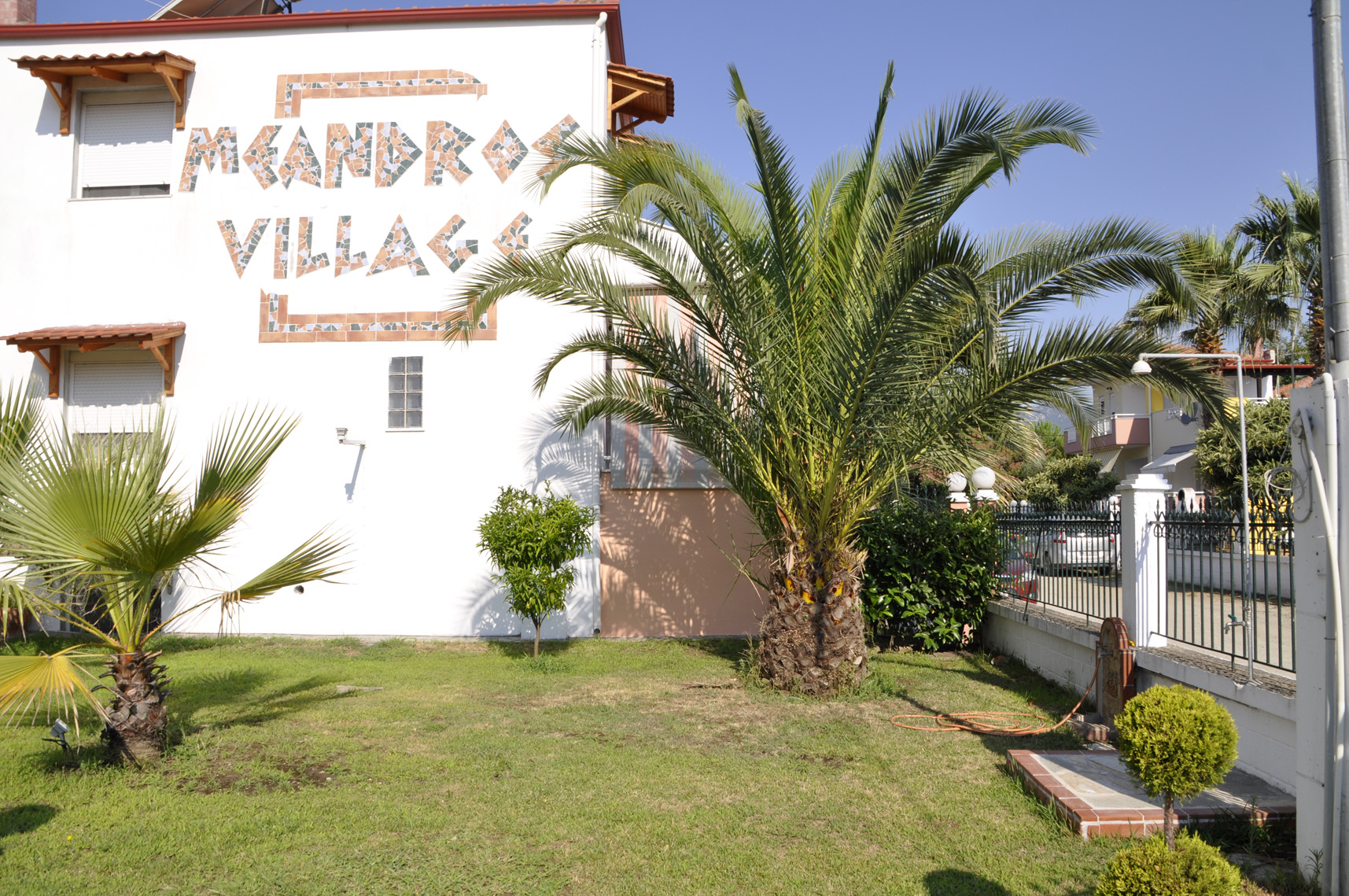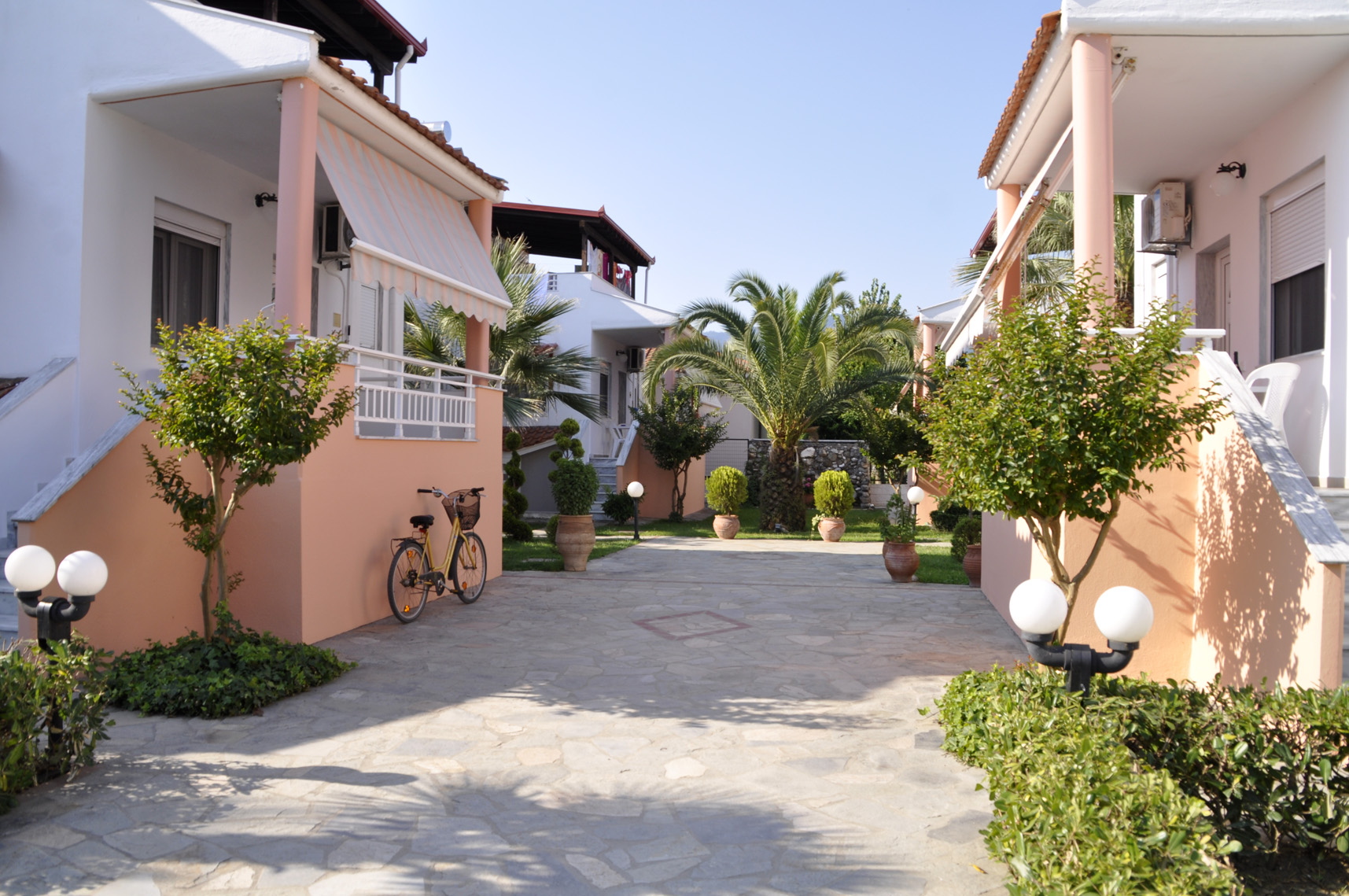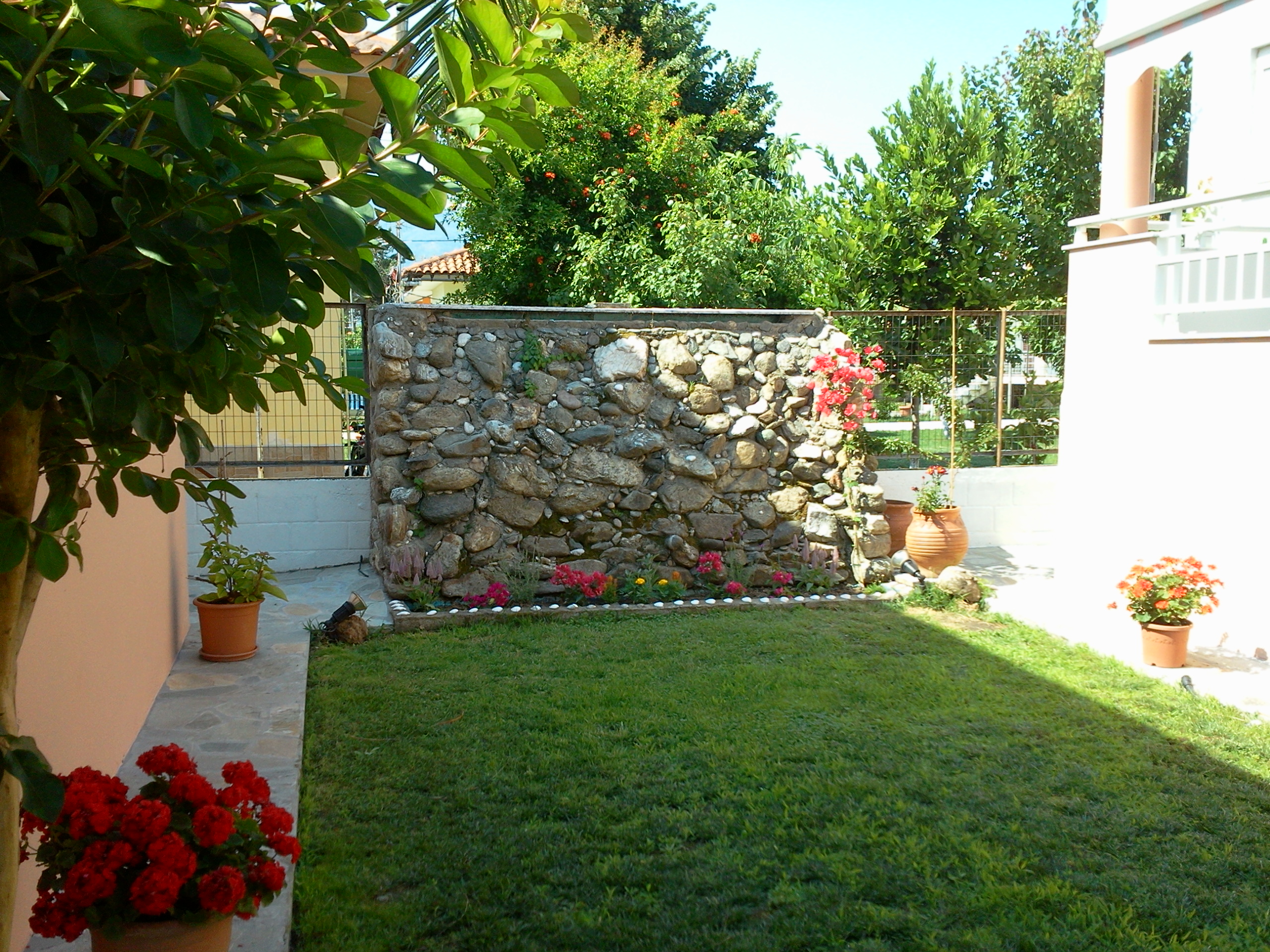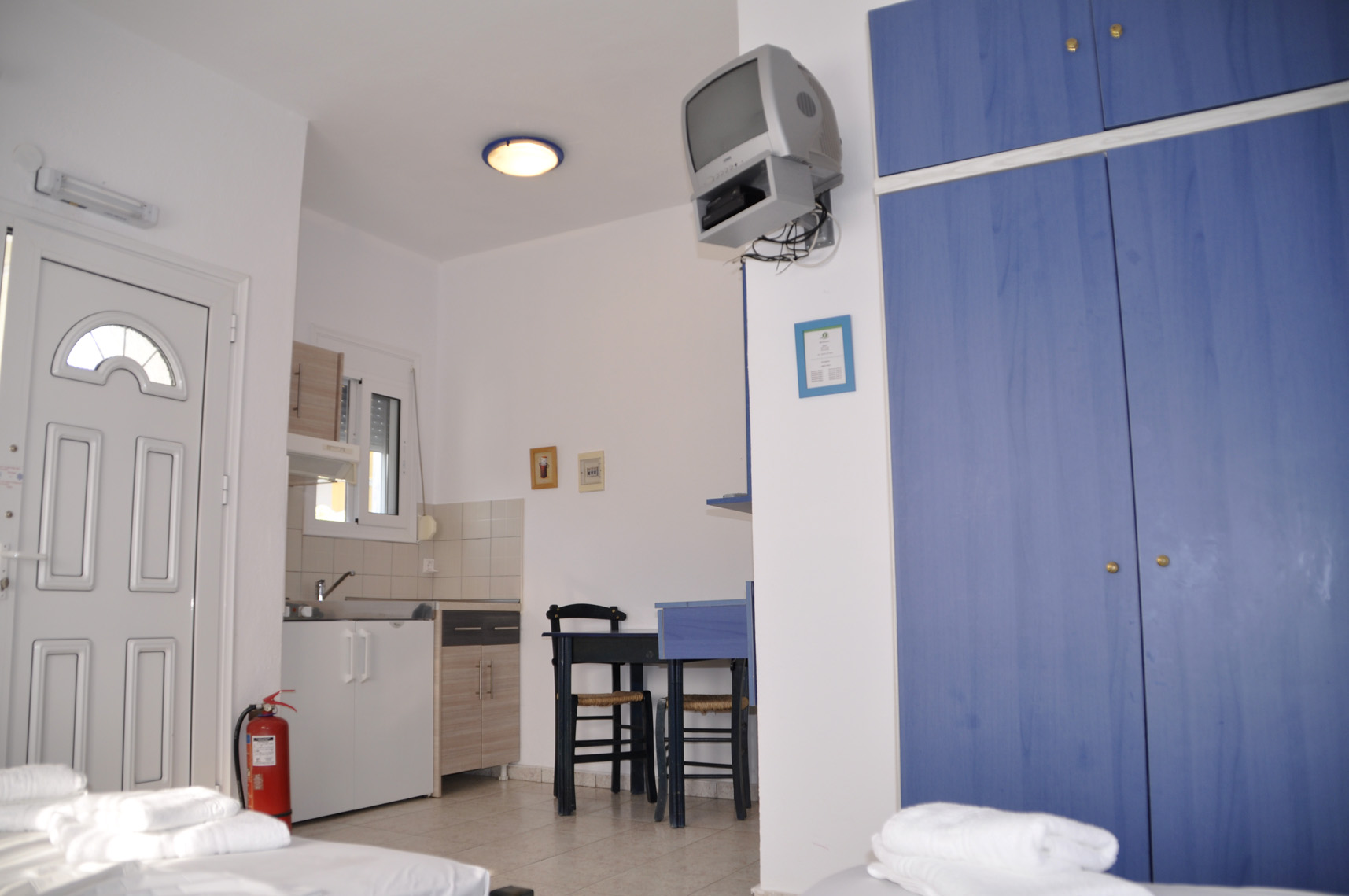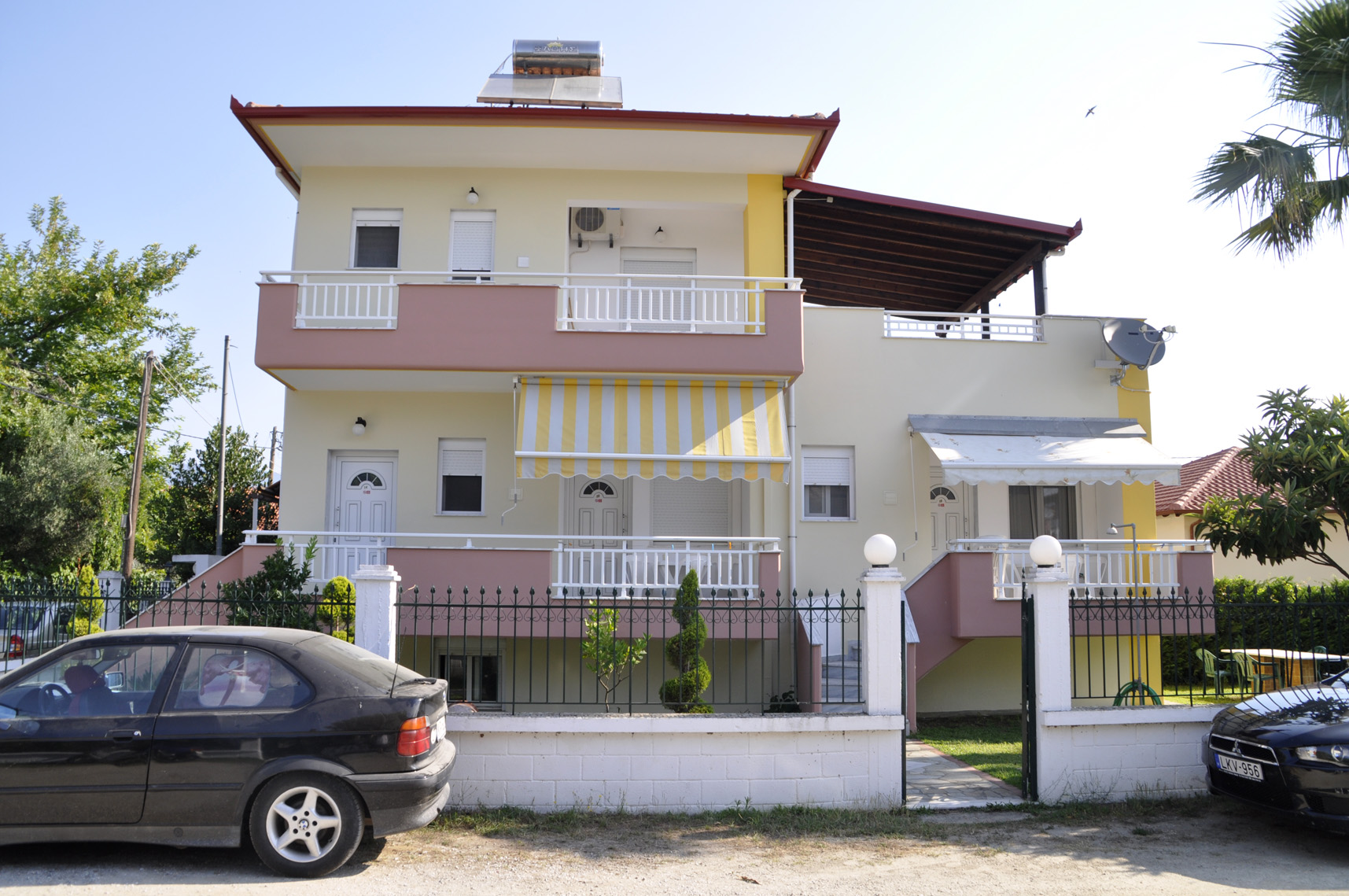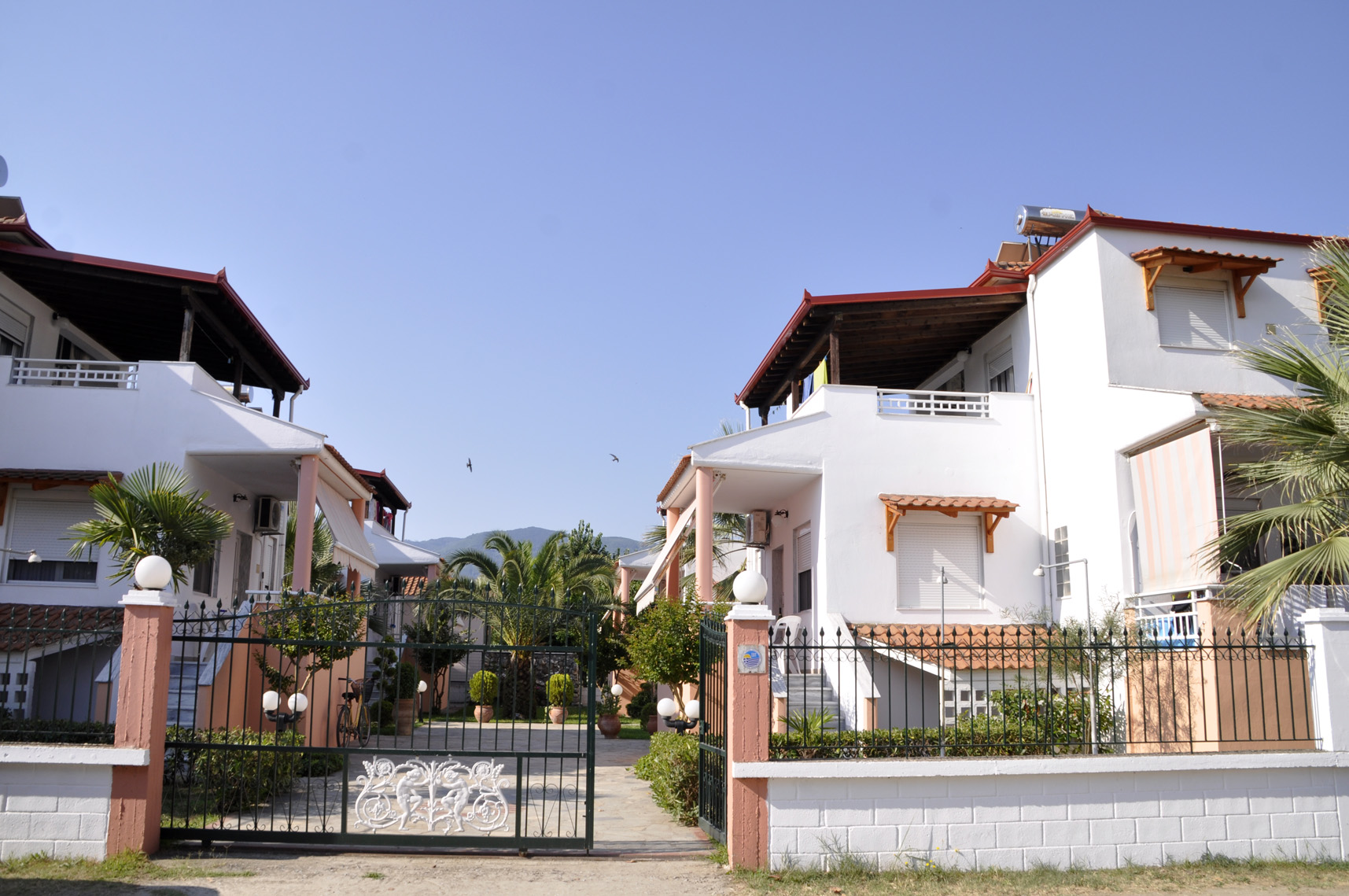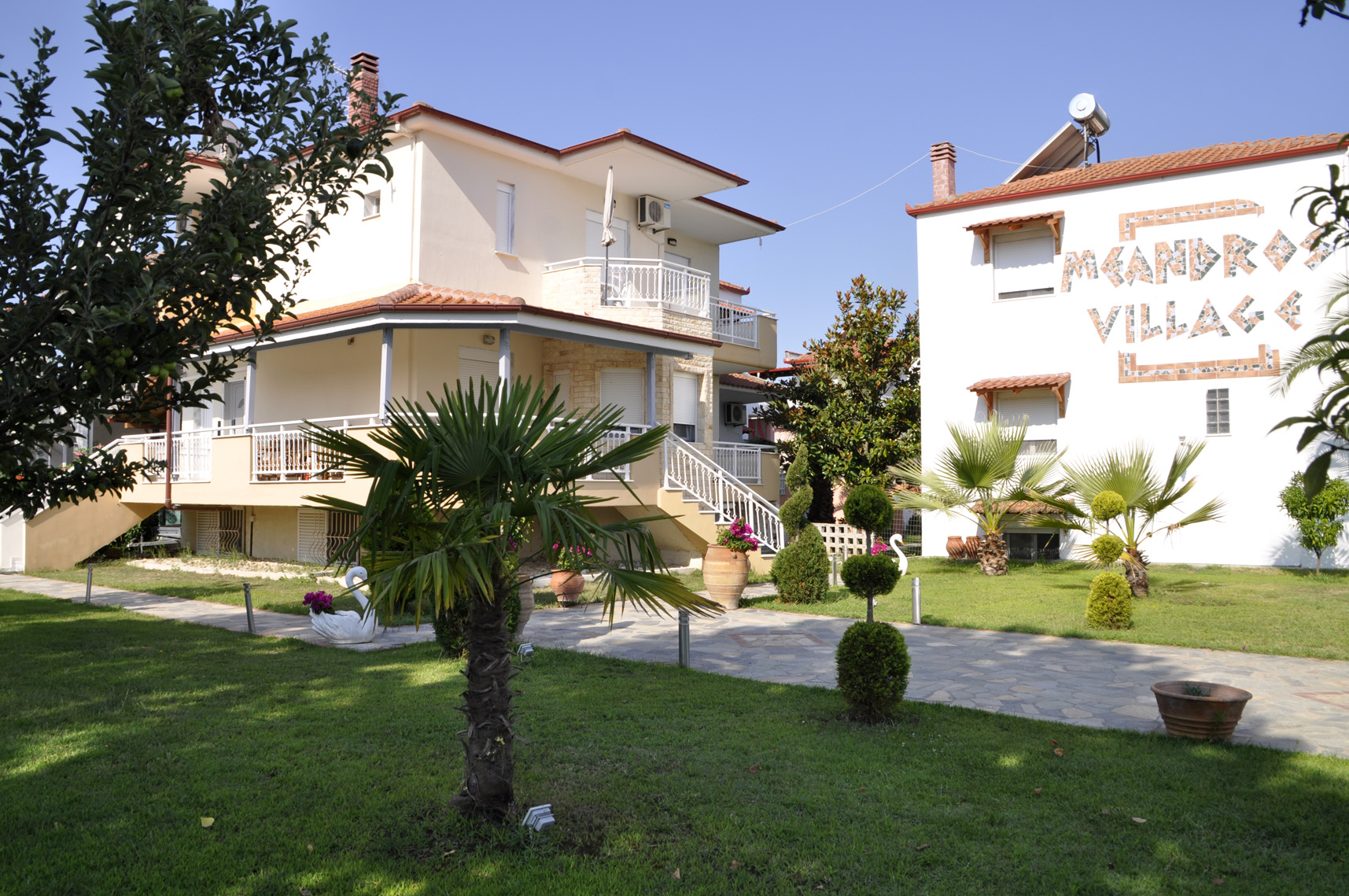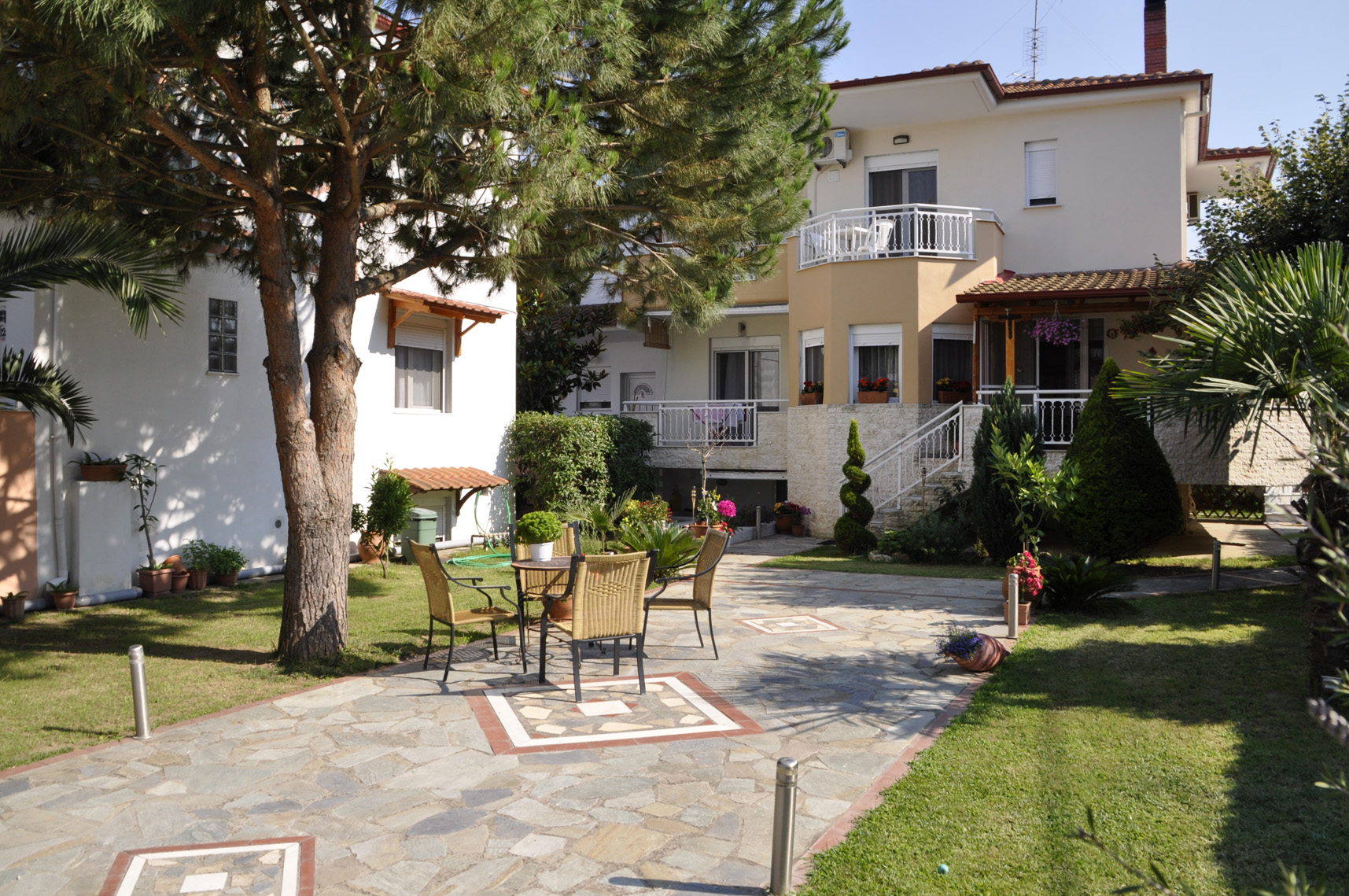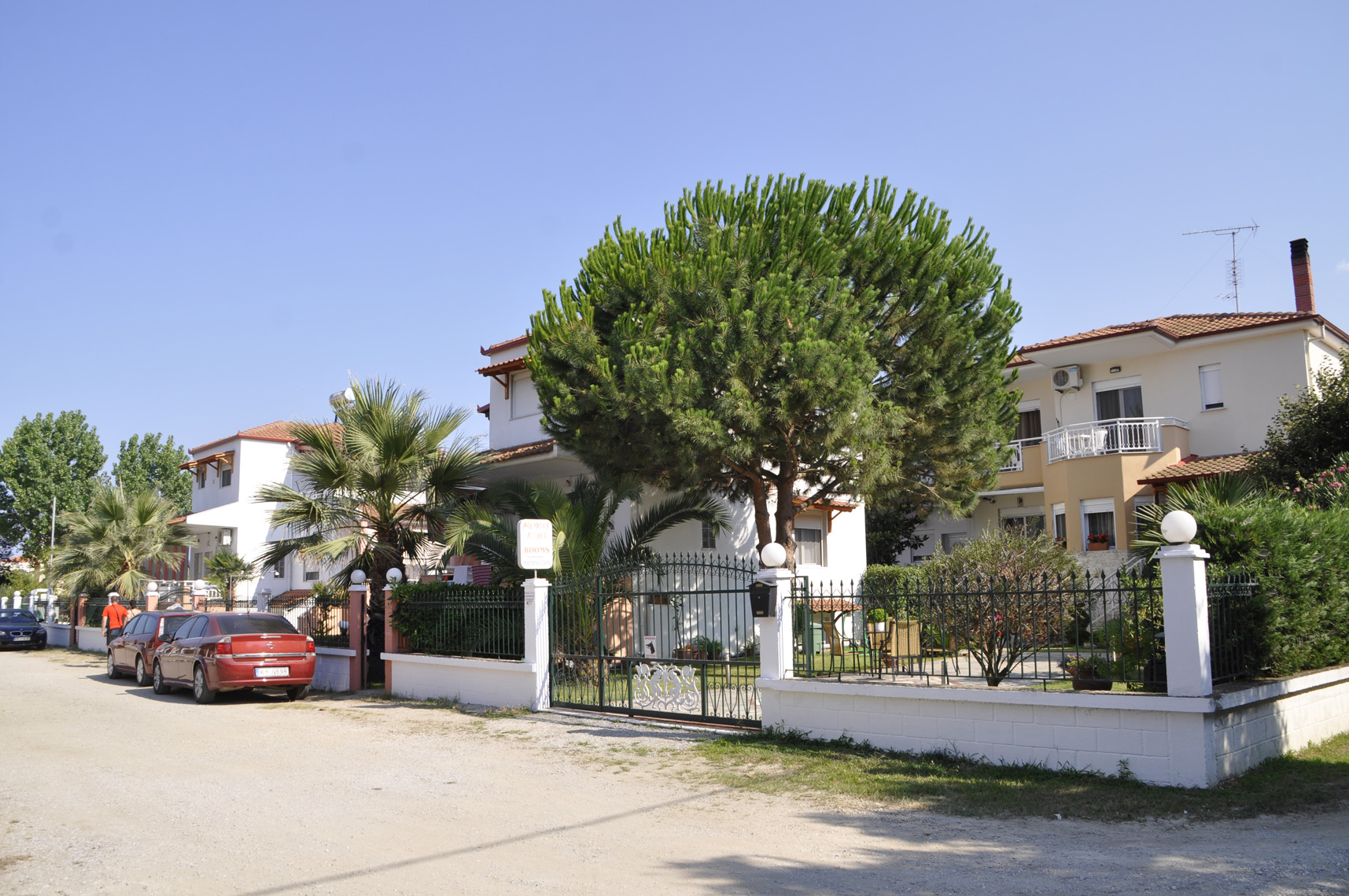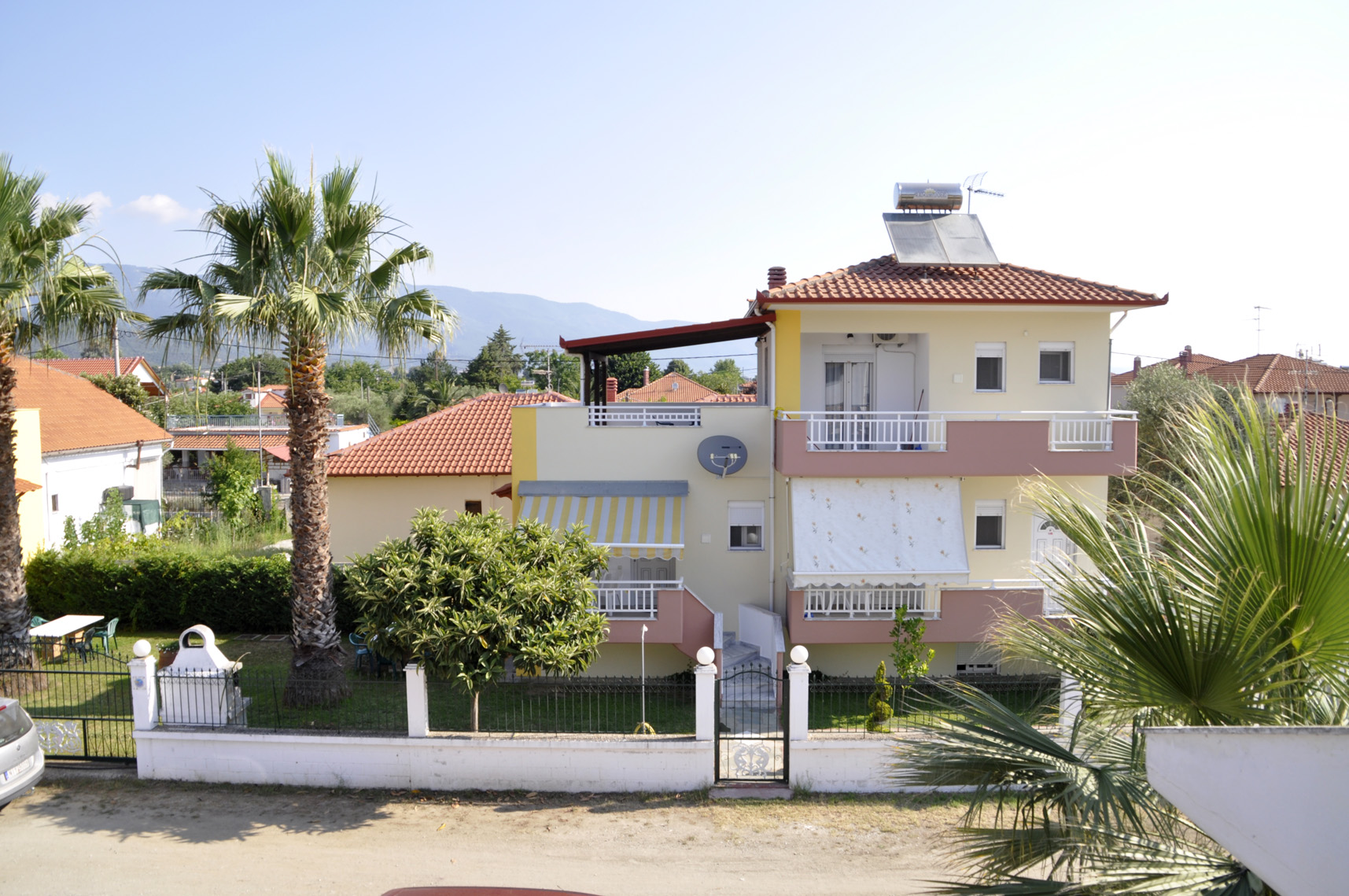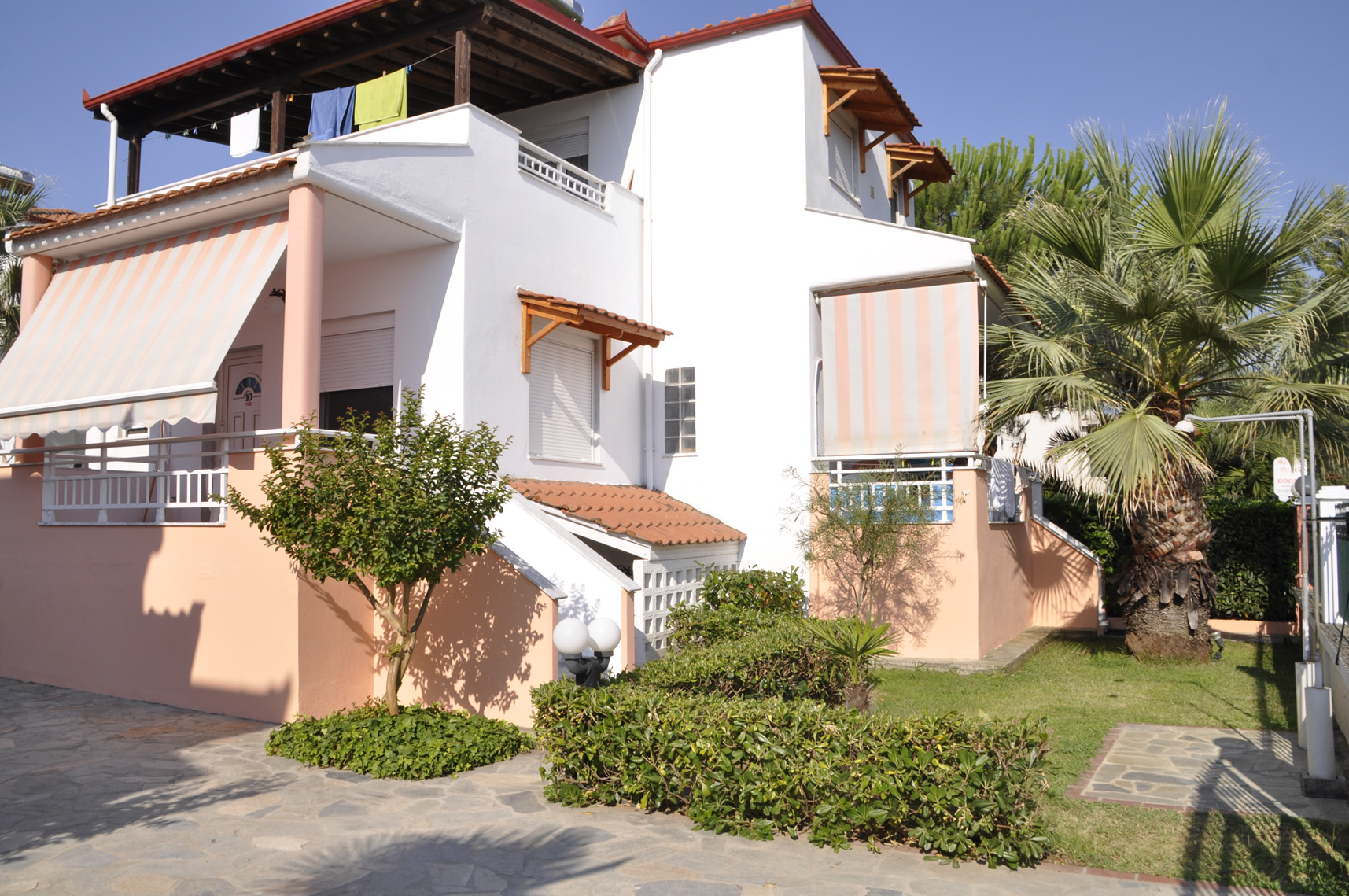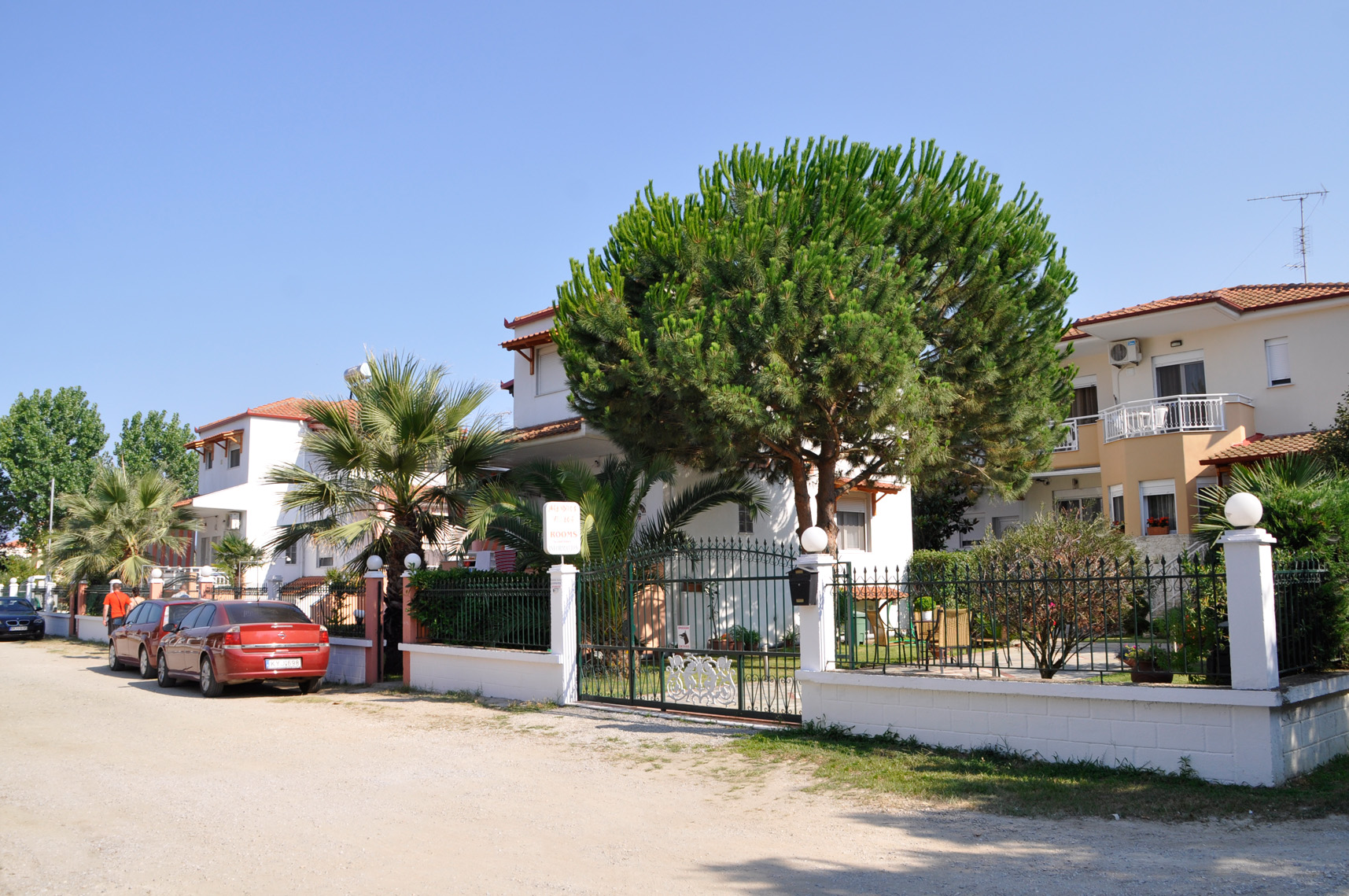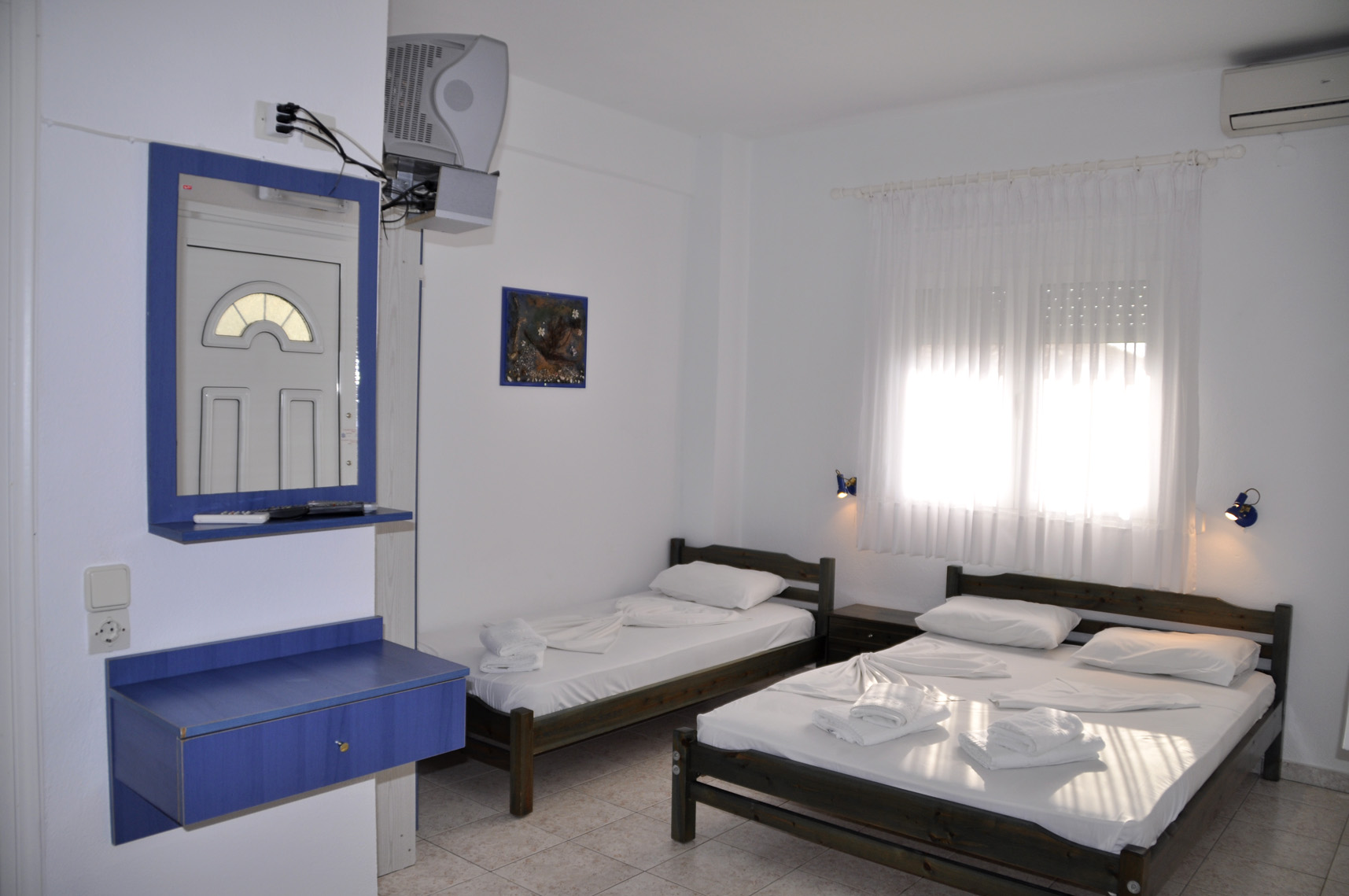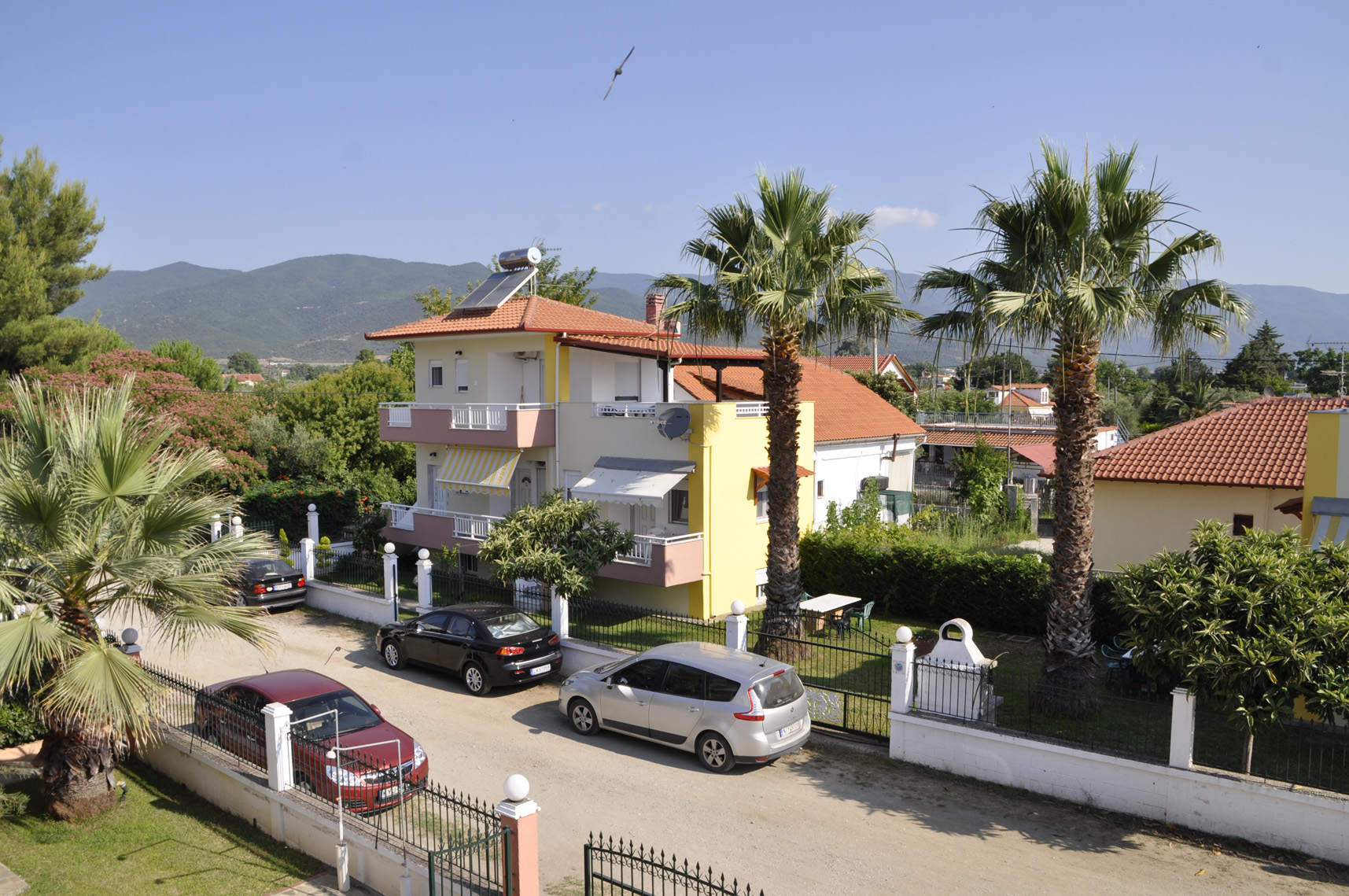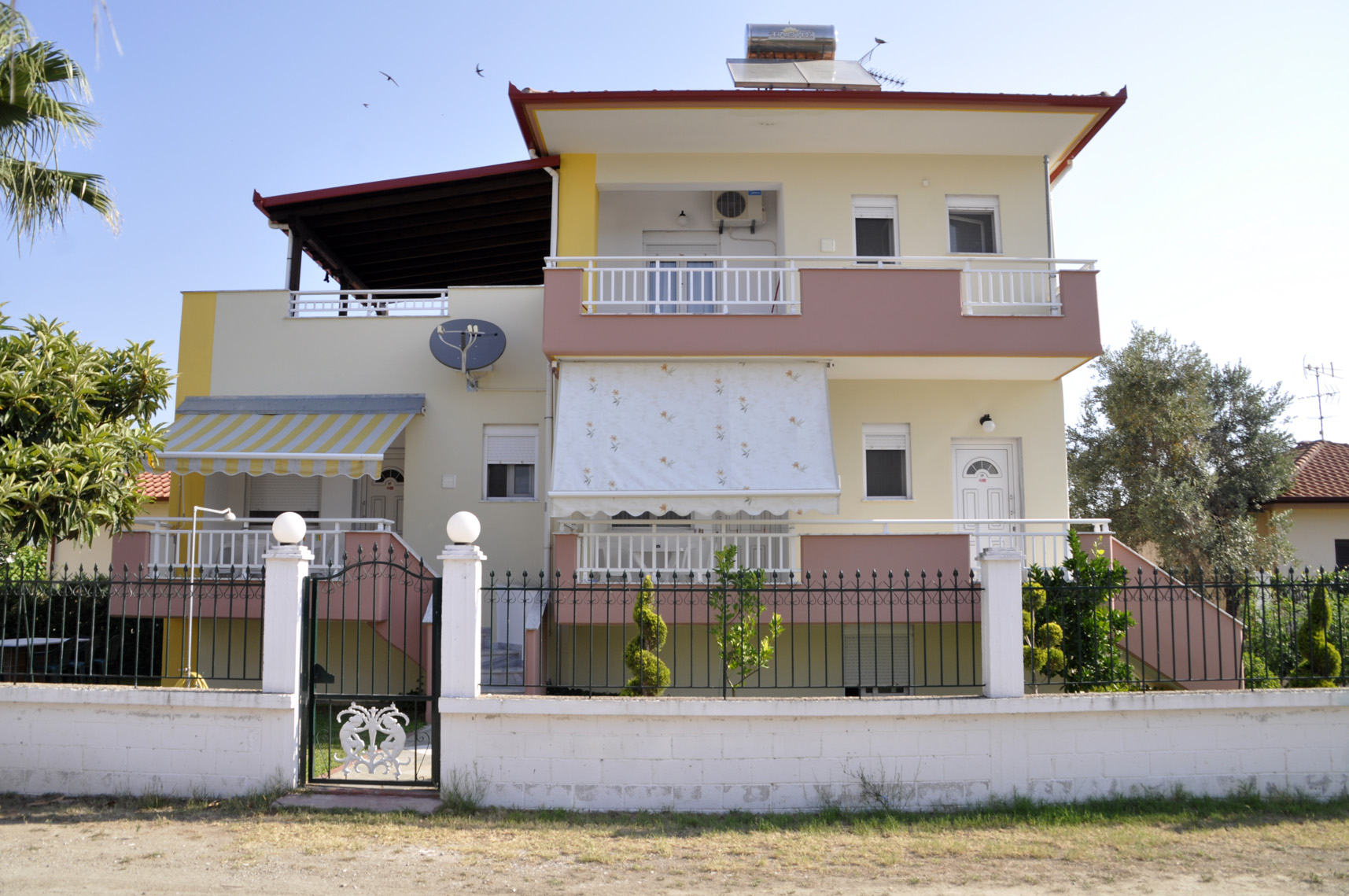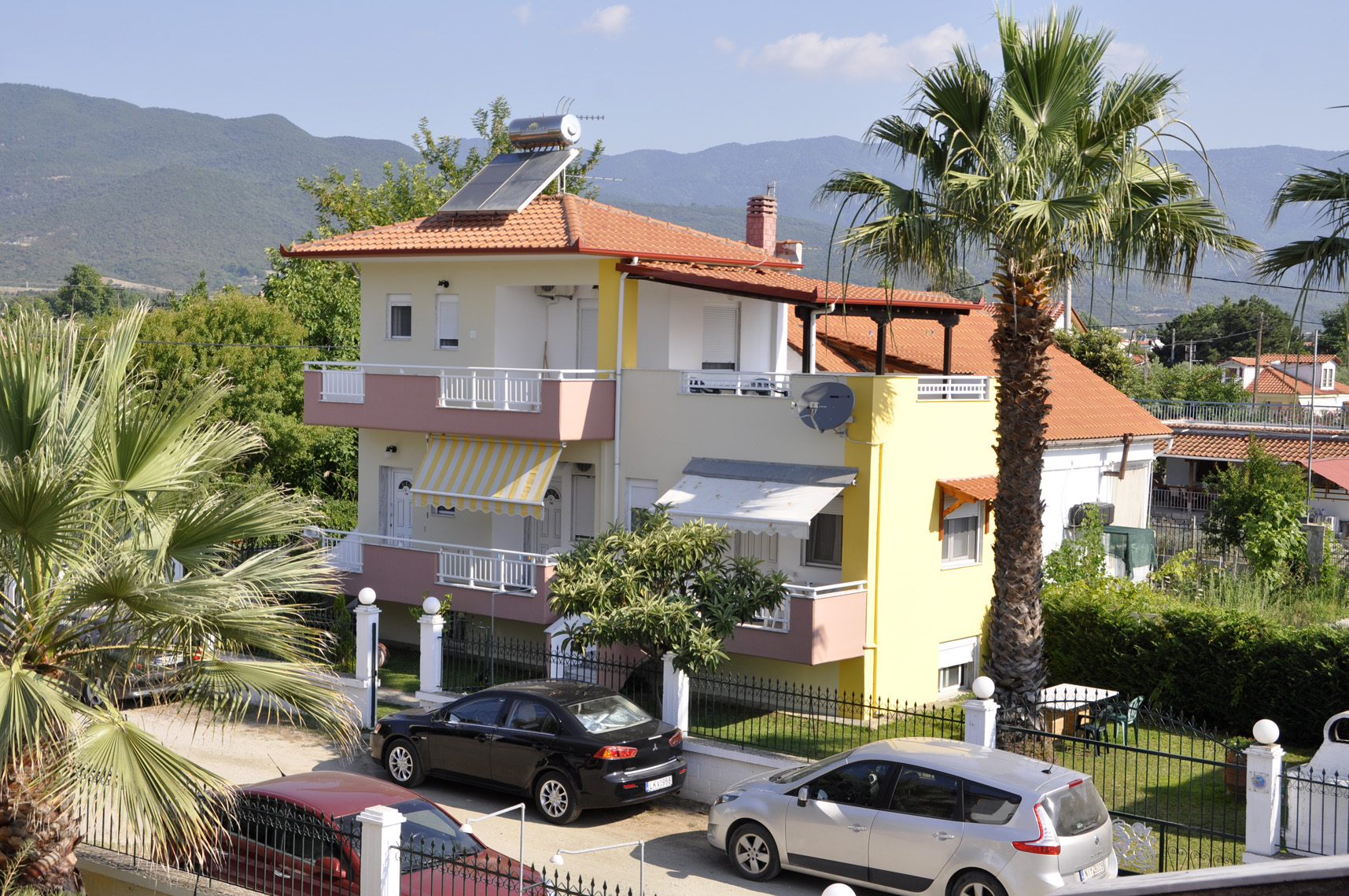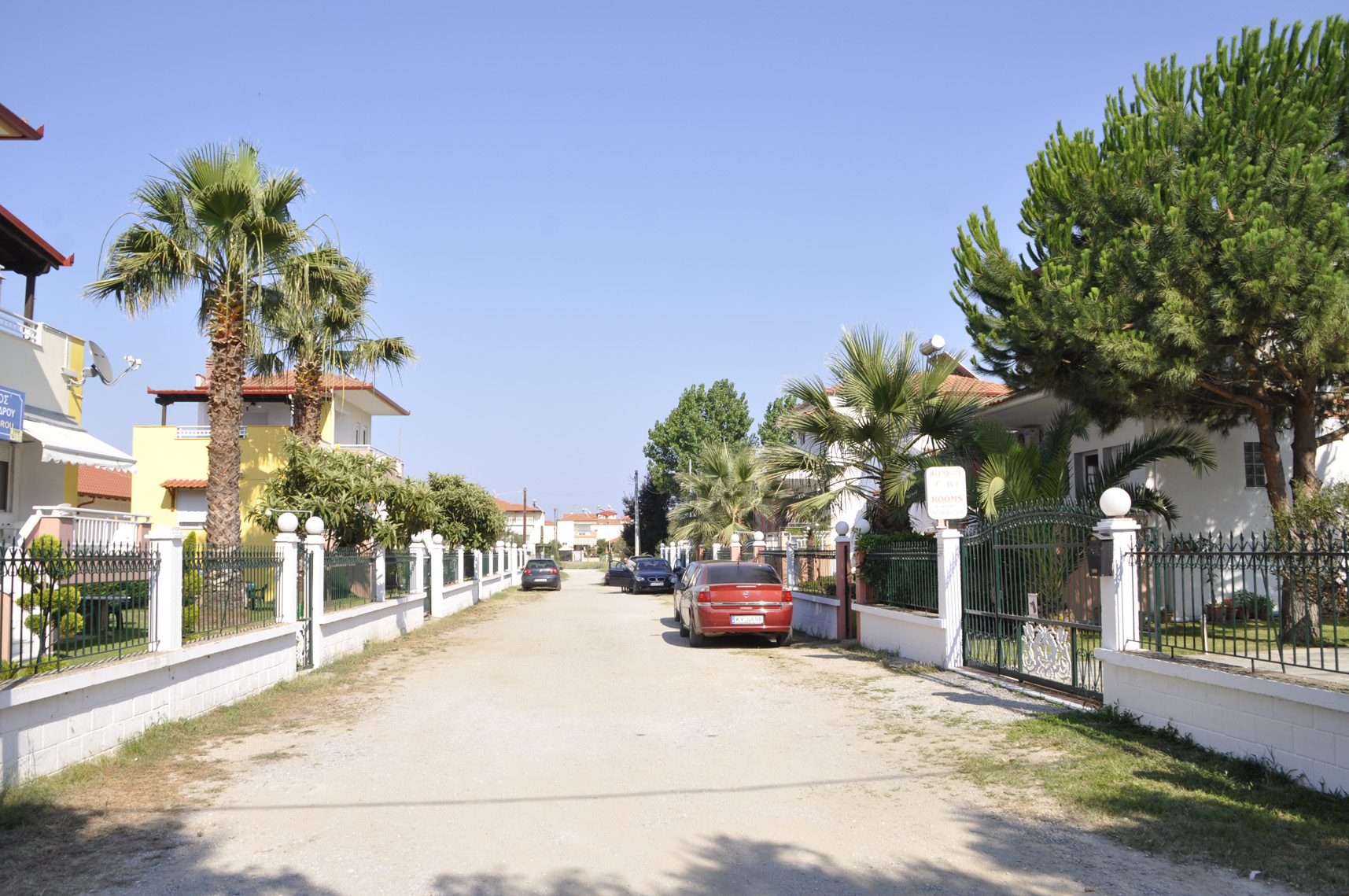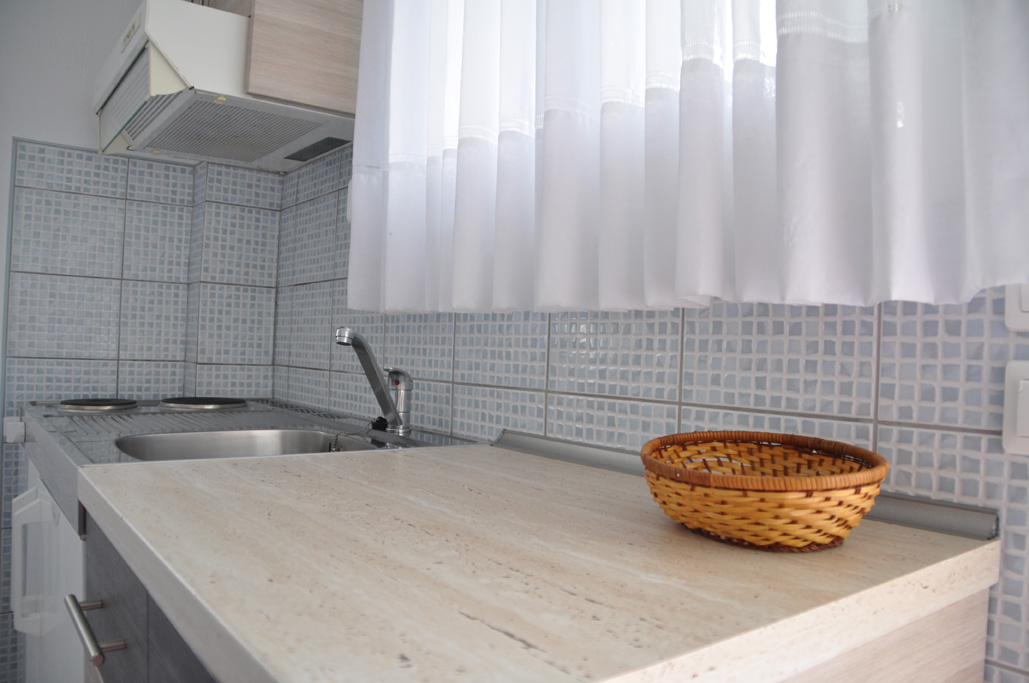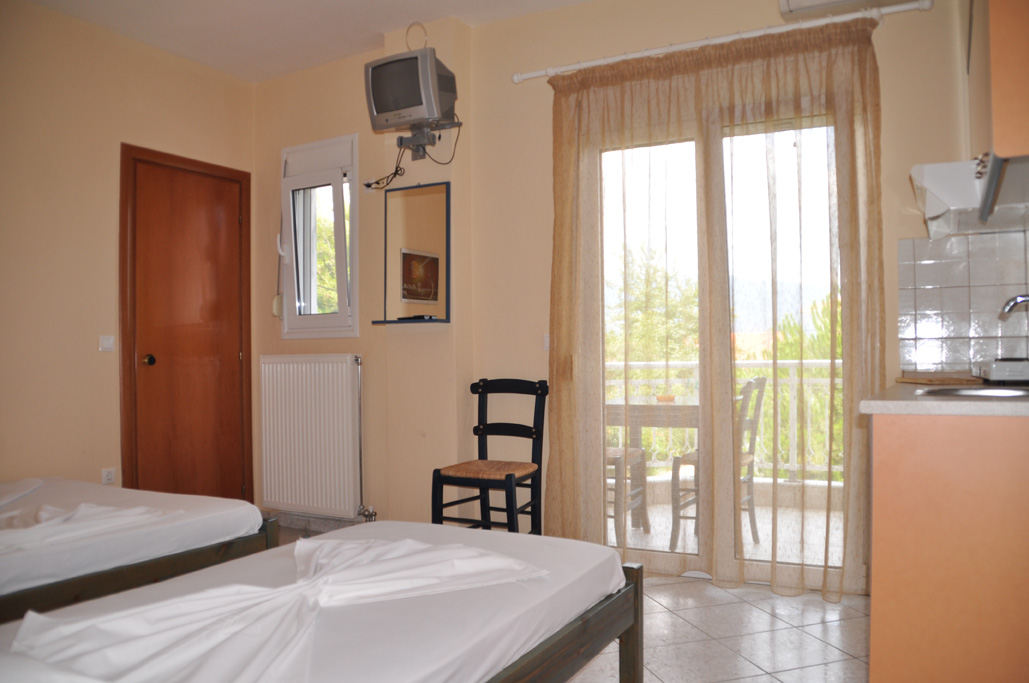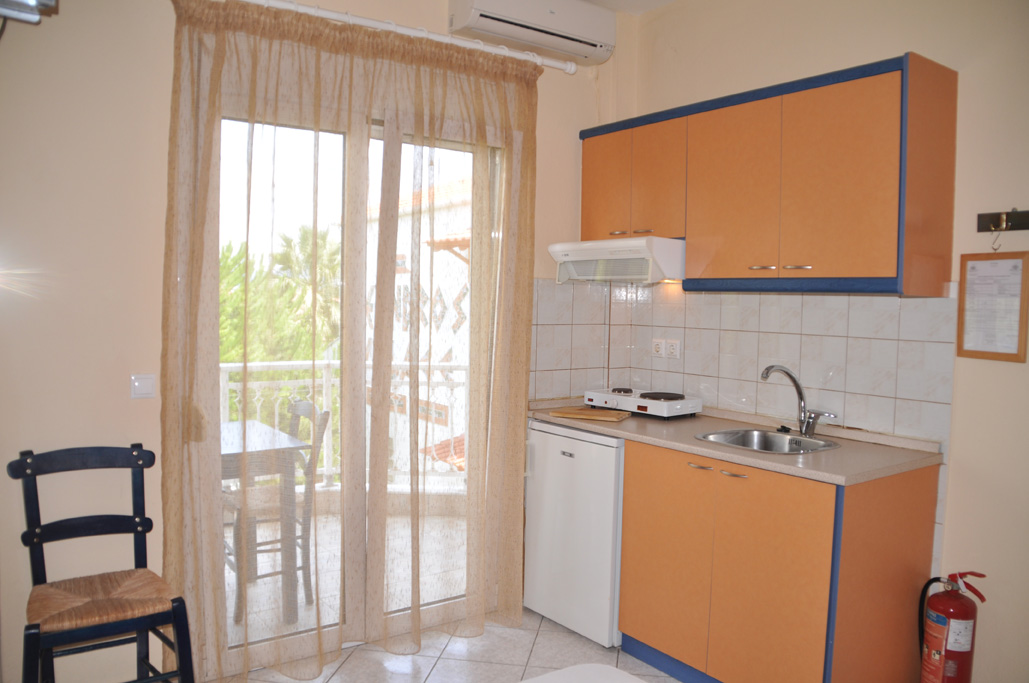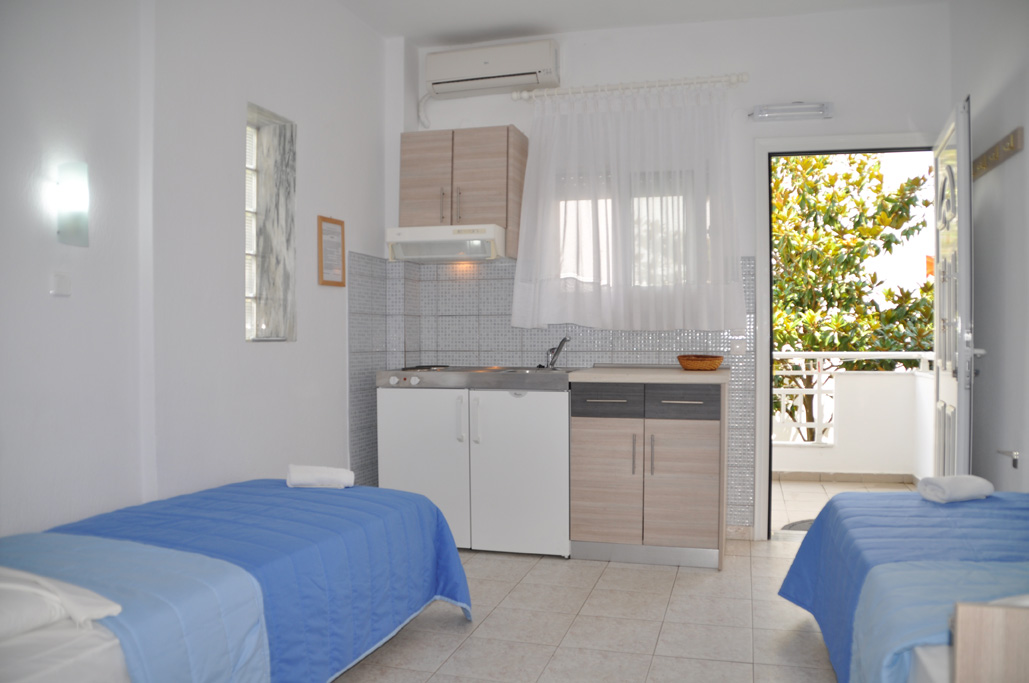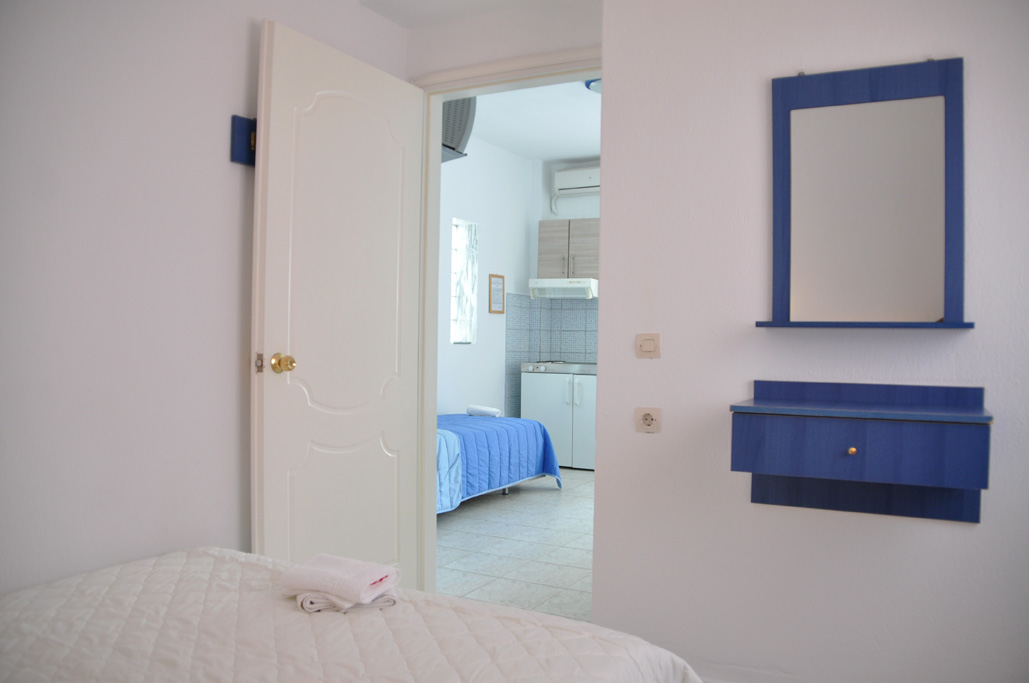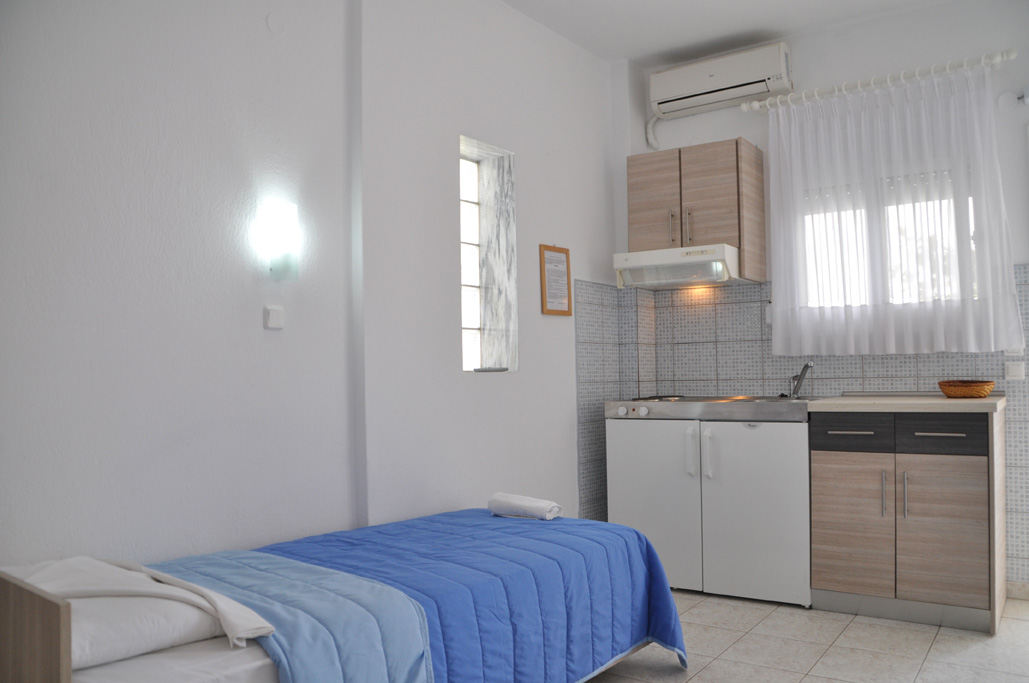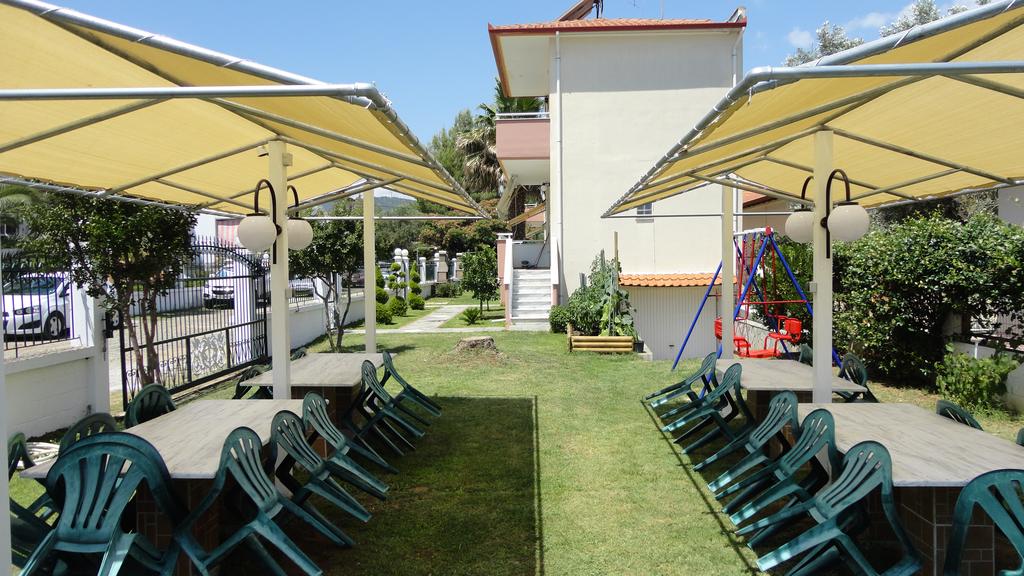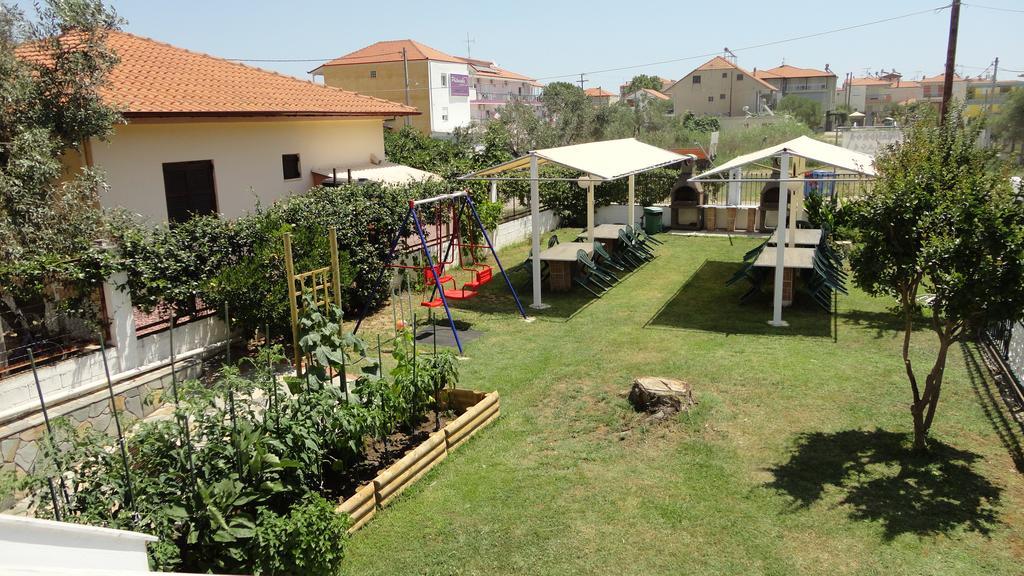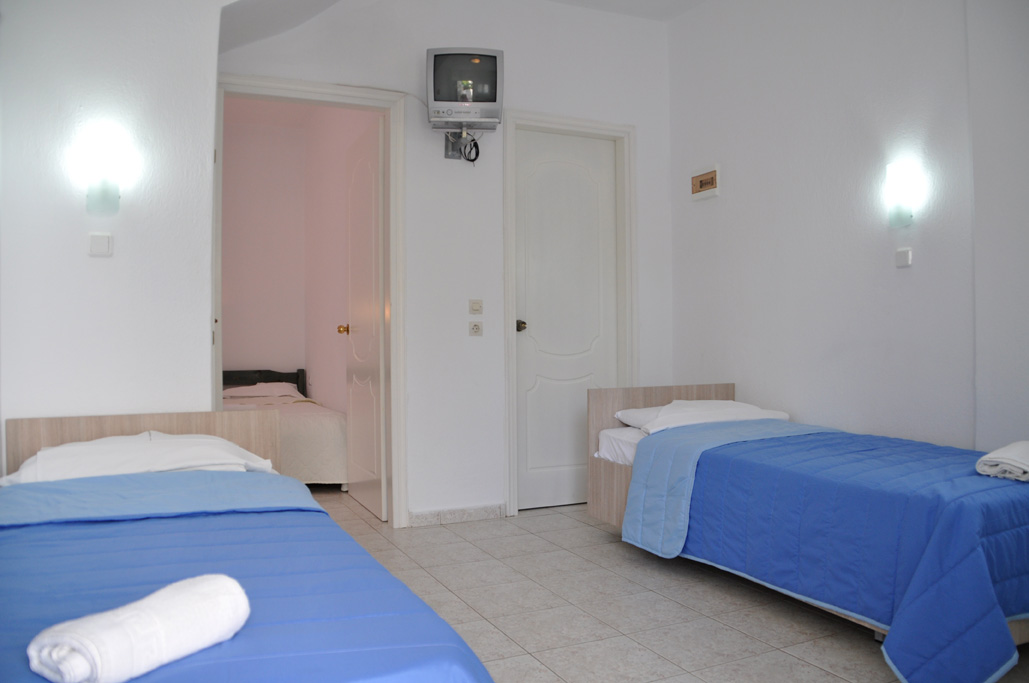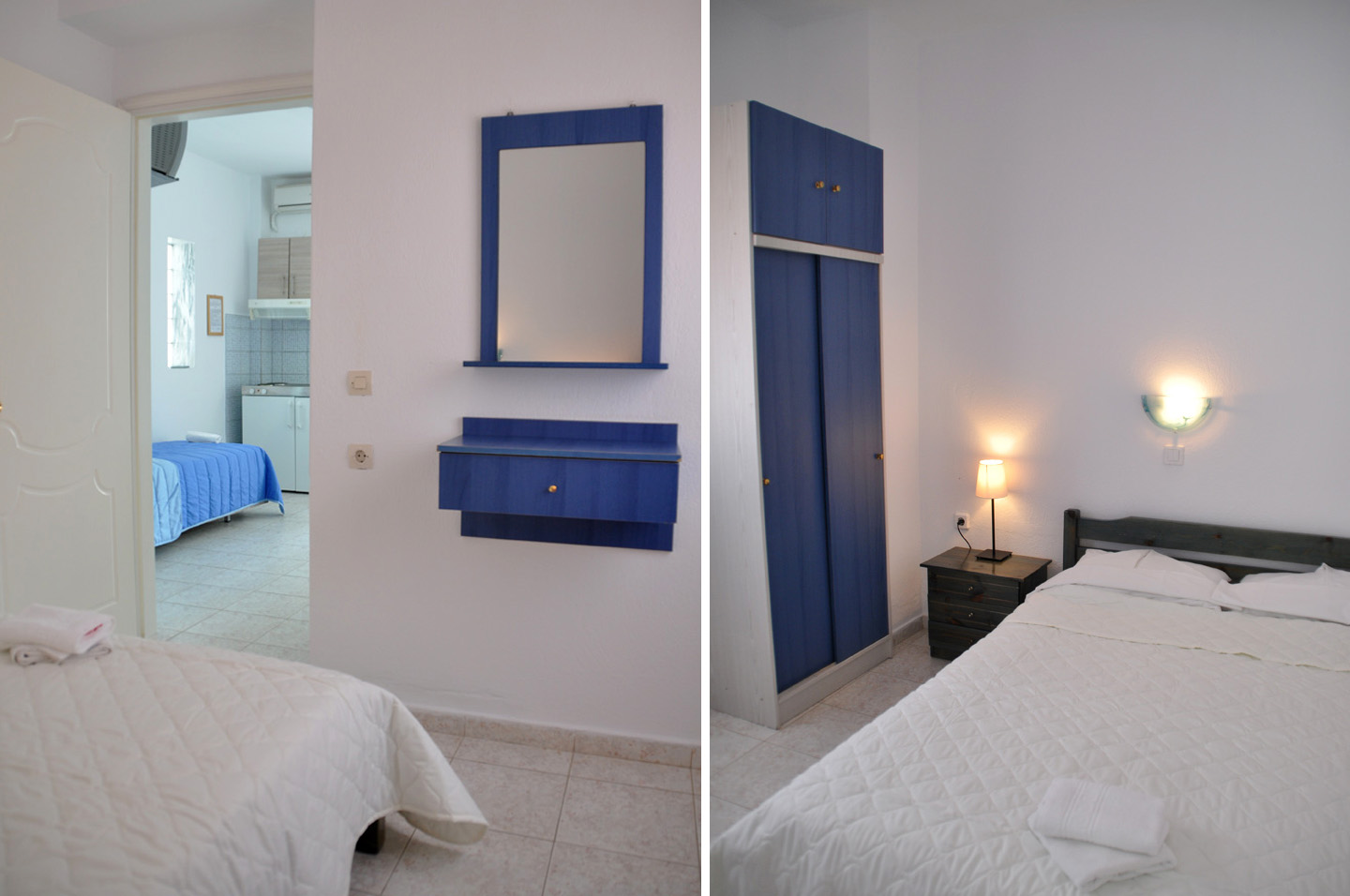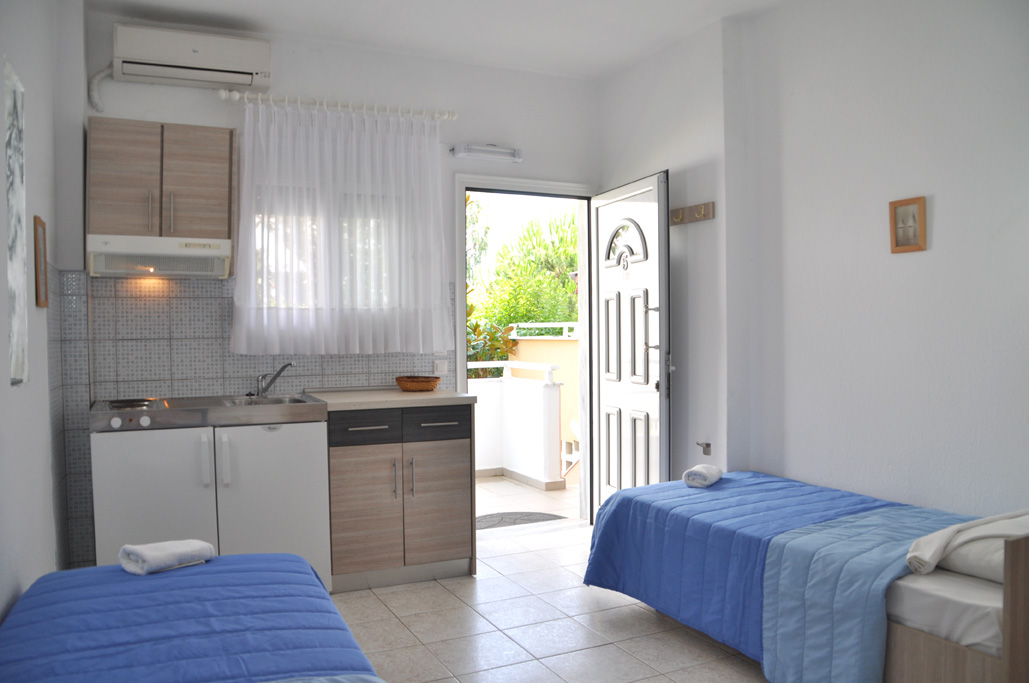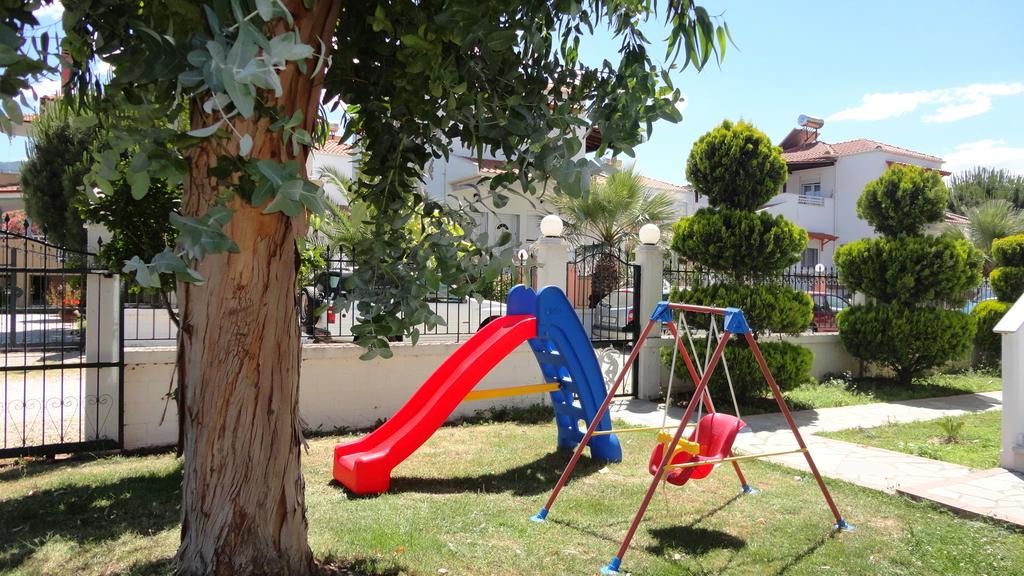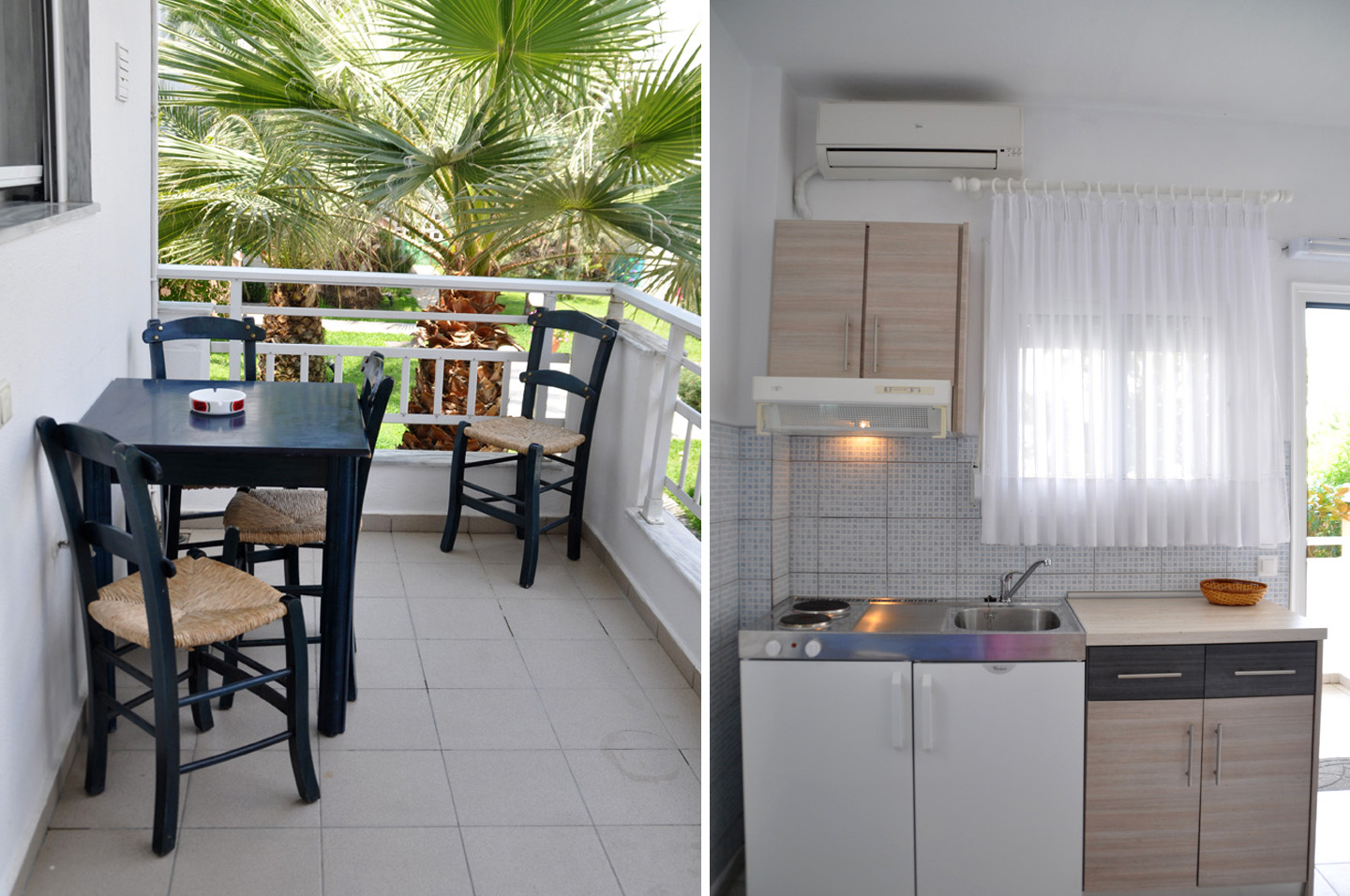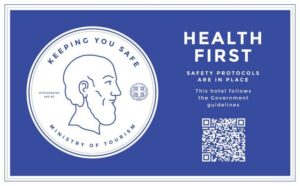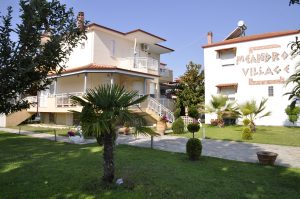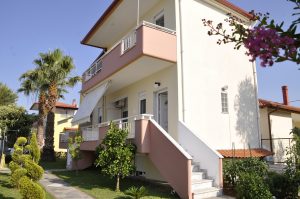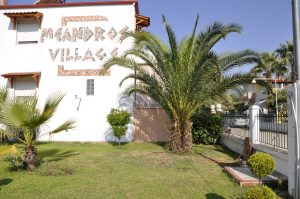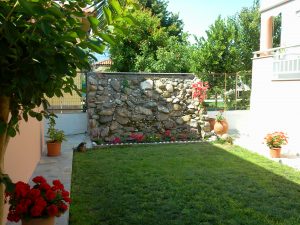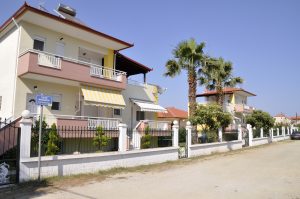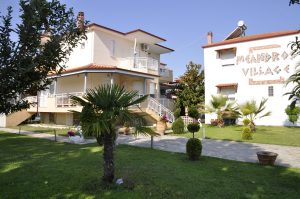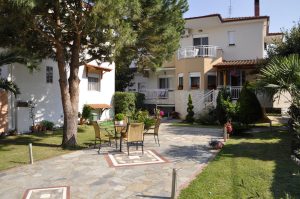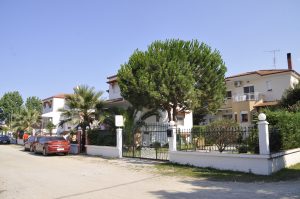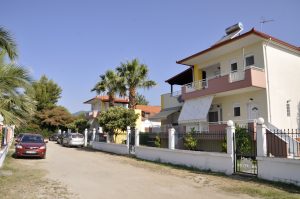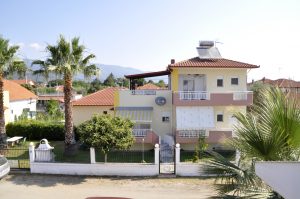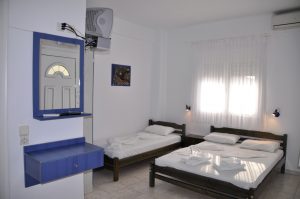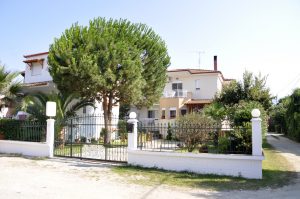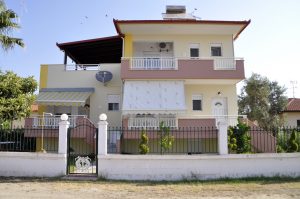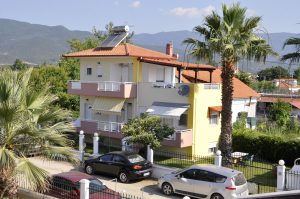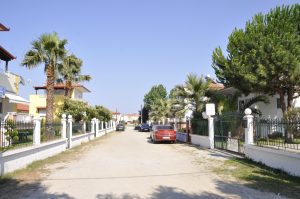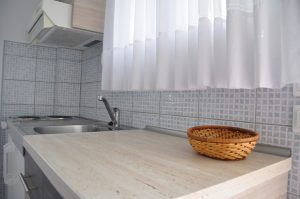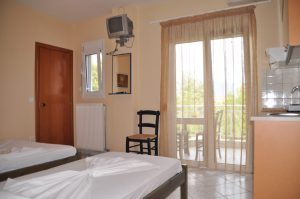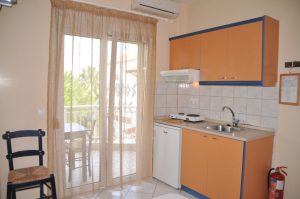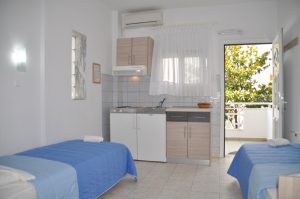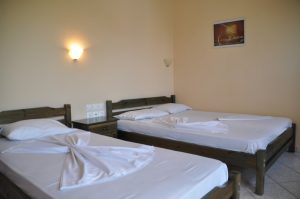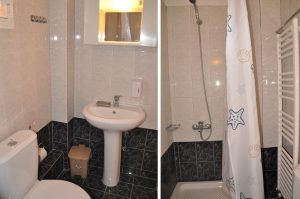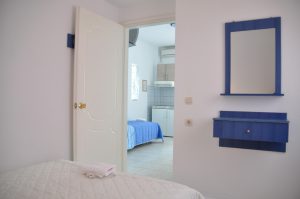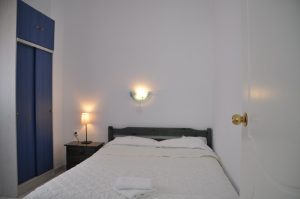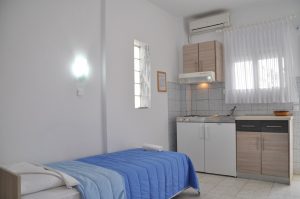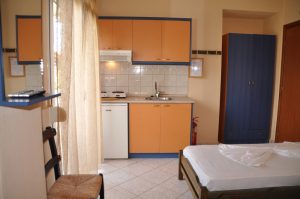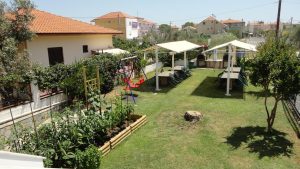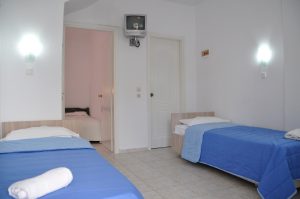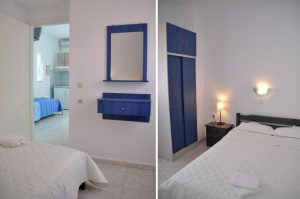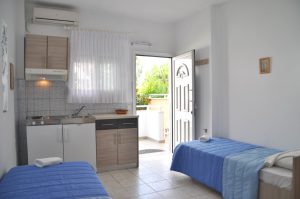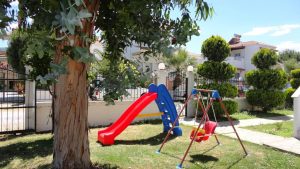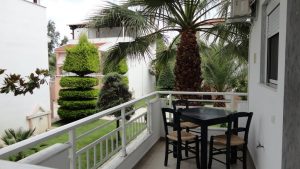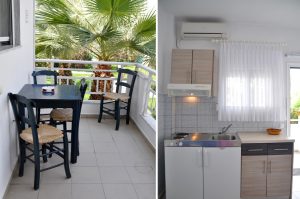 Accommodation Description
In Meandros Village complex, located in Vrasna Beach, we offer a quality accommodation proposal for your summer vacation. We provide 24 apartments and studios spread over 8 houses, surrounded by lush gardens with palm trees, roses, and fountain.
In Meandros Village we are dedicated to satisfy the wishes of our visitors providing an ideal place to stay and enjoy an unforgettable vacation. Either you are a group of friends, couples or families, in our complex you will find comfort, quiet and clean facilities, combined with our warm hospitality and our professional services, that guarantee a pleasant and comfortable stay.
The well organized beach is only 250 m. away from Meandros Village, offering you the chance to reach the crystal clear sea of Strymonikos in a few minutes. Meandros Village is, also, only 150m. away from the center of Vrasna Beach where you'll find countless restaurants, cafes and bars to accompany your night out, and beautiful parks for your kids to play in safety.
It is our great pleasure to meet you in person.
Polimenis Megas and Enikö Csuba.
Close to Meandros Village on Google Street View