in Vrasna Beach
Introducing Our Members
Armiriki Rooms
Welcome to Armiriki Rooms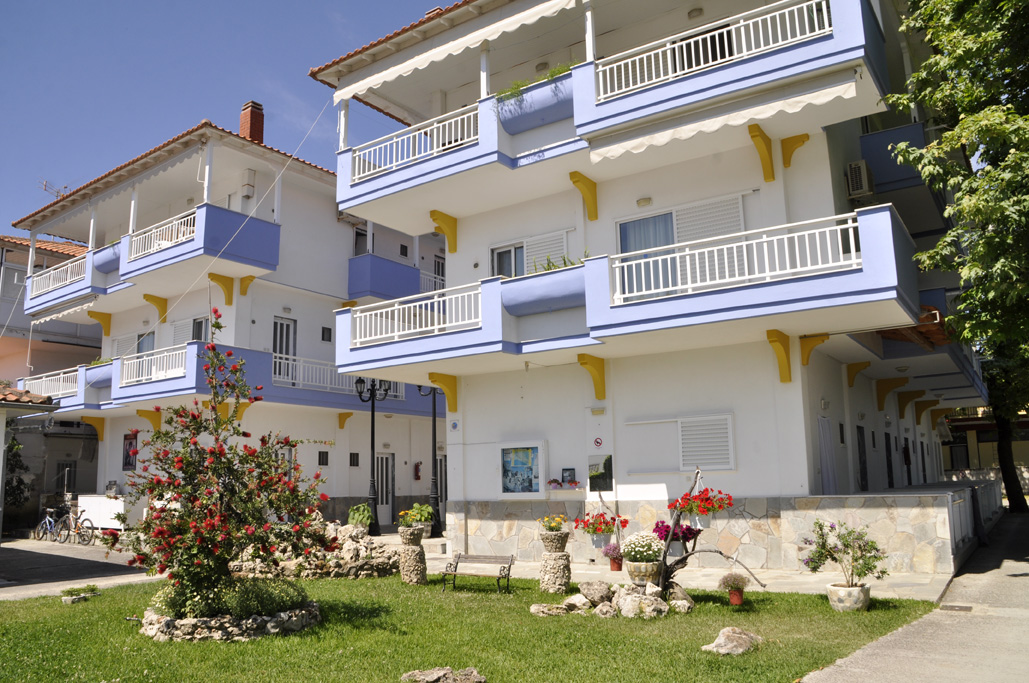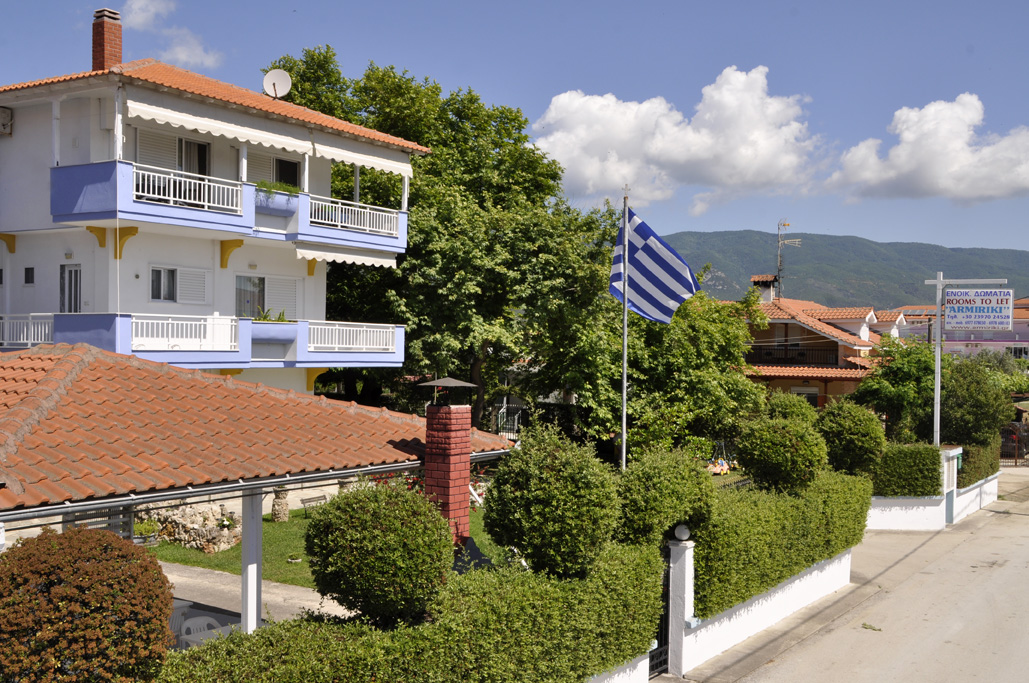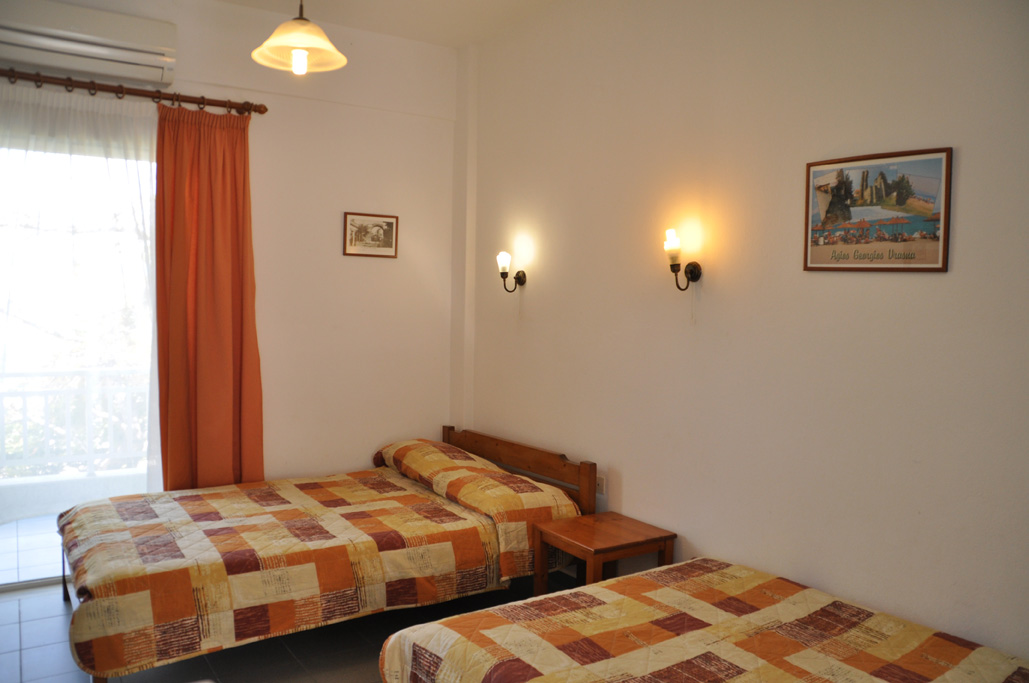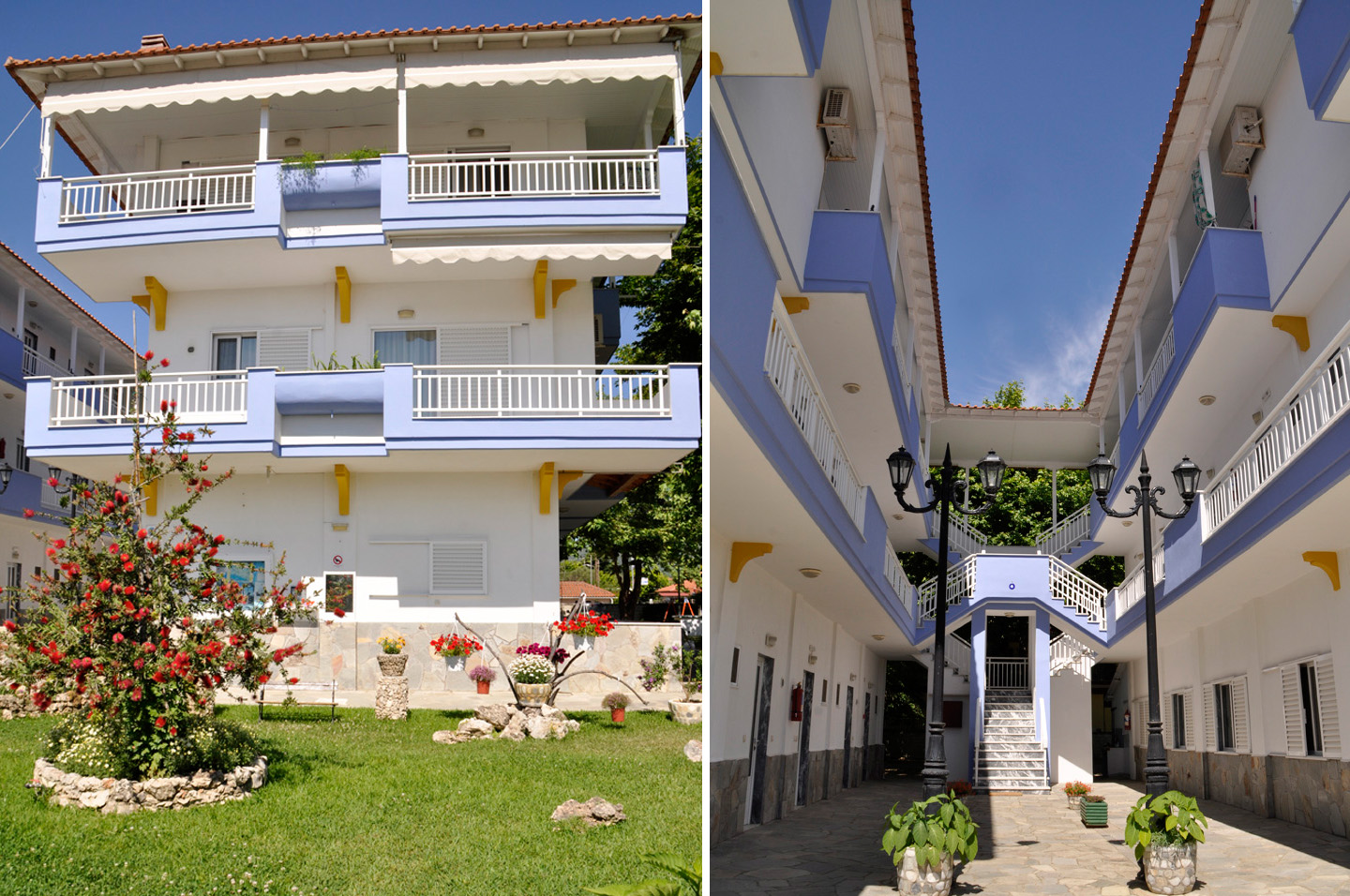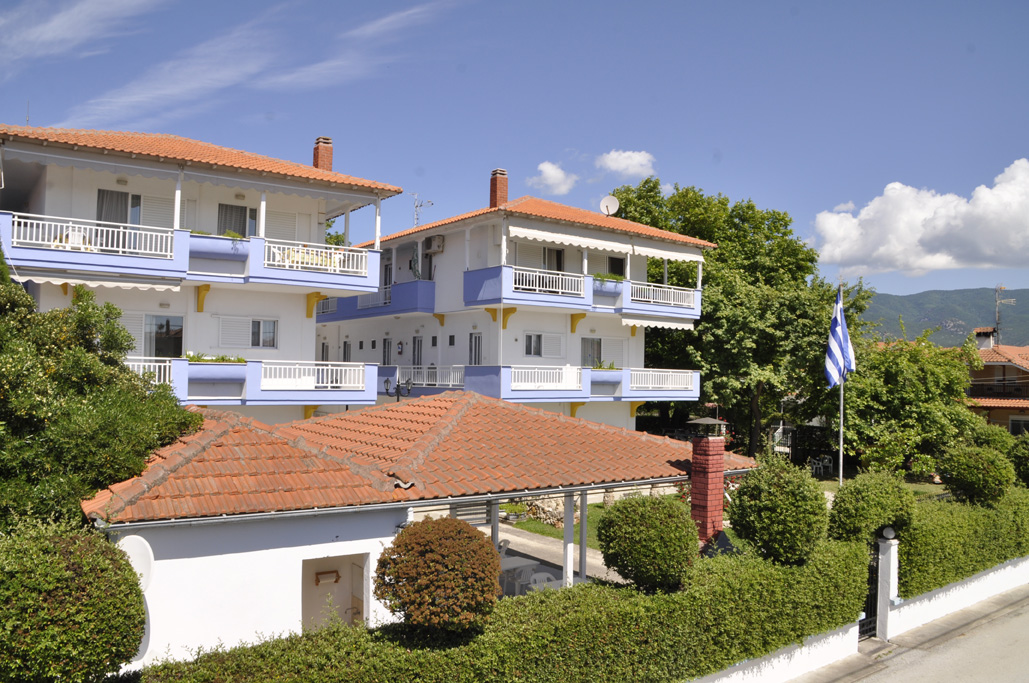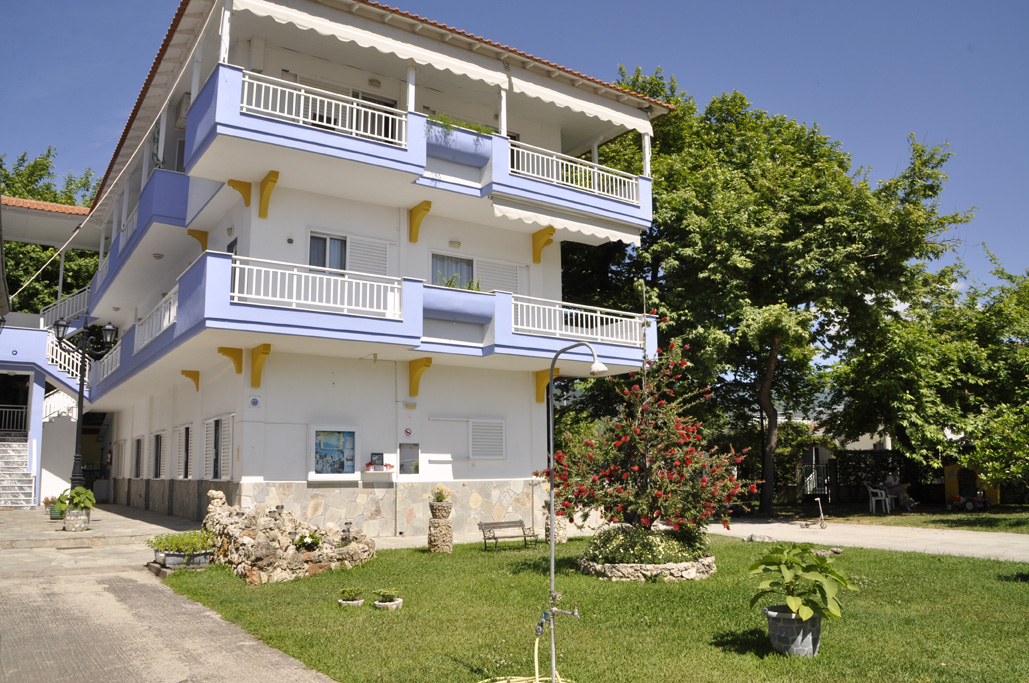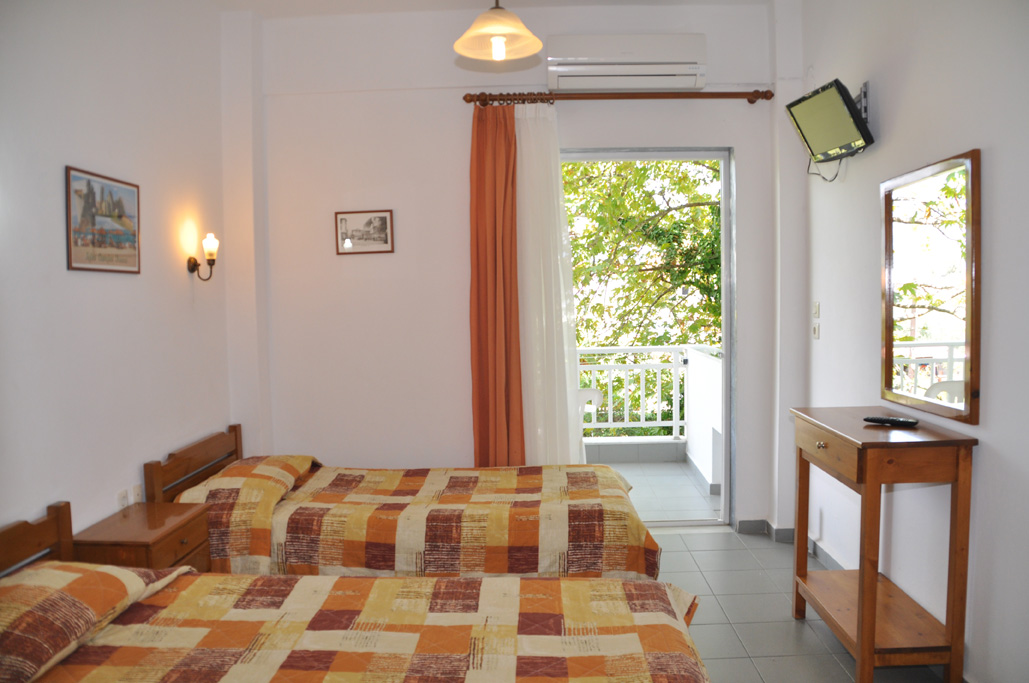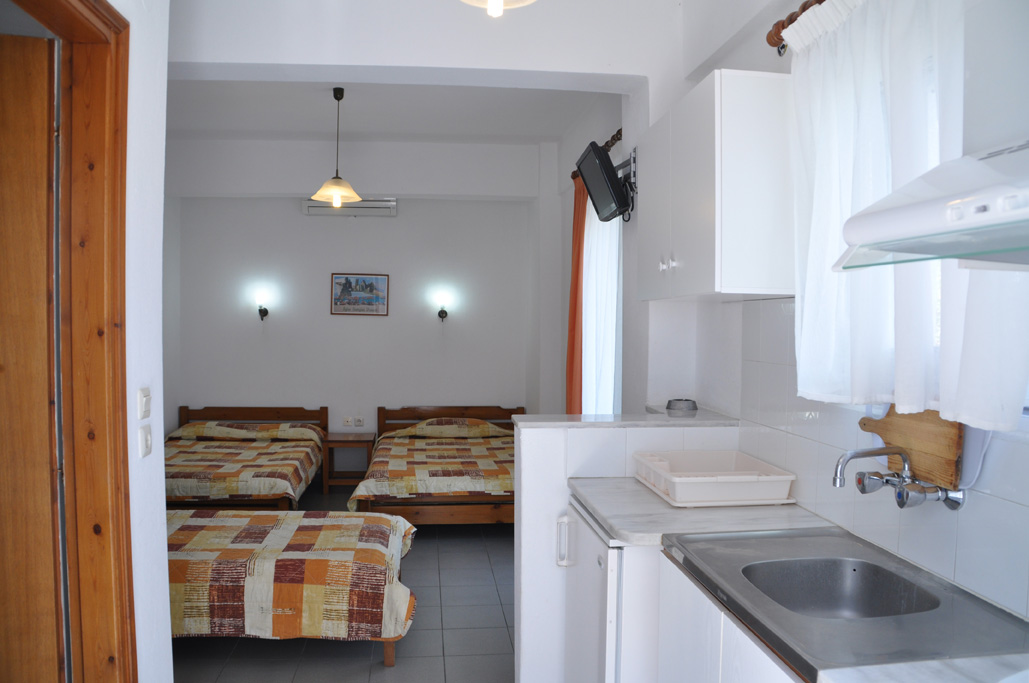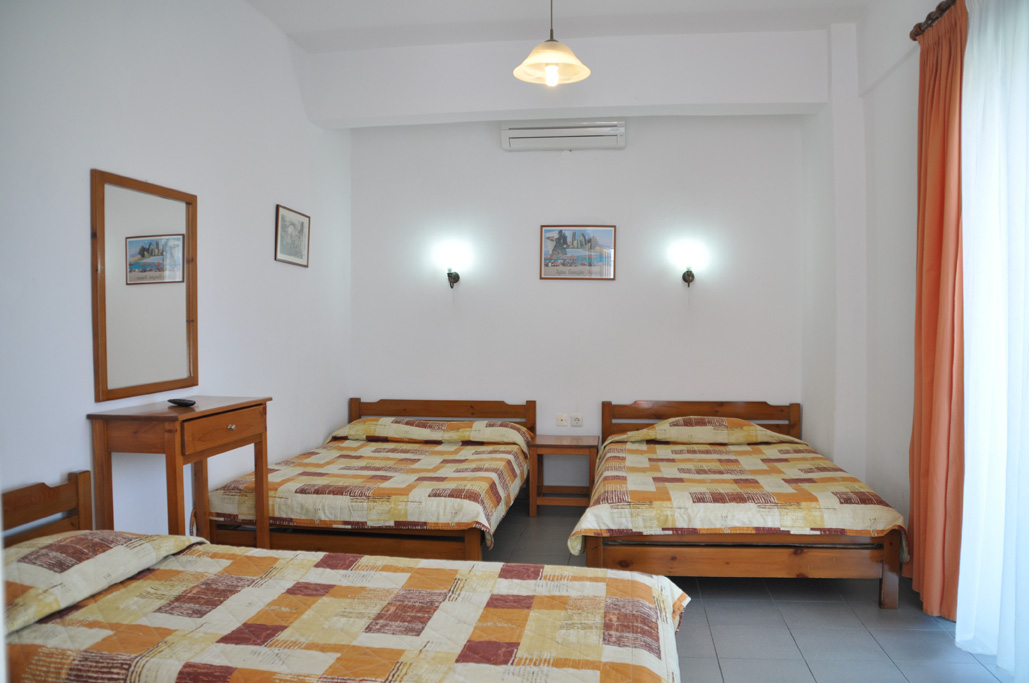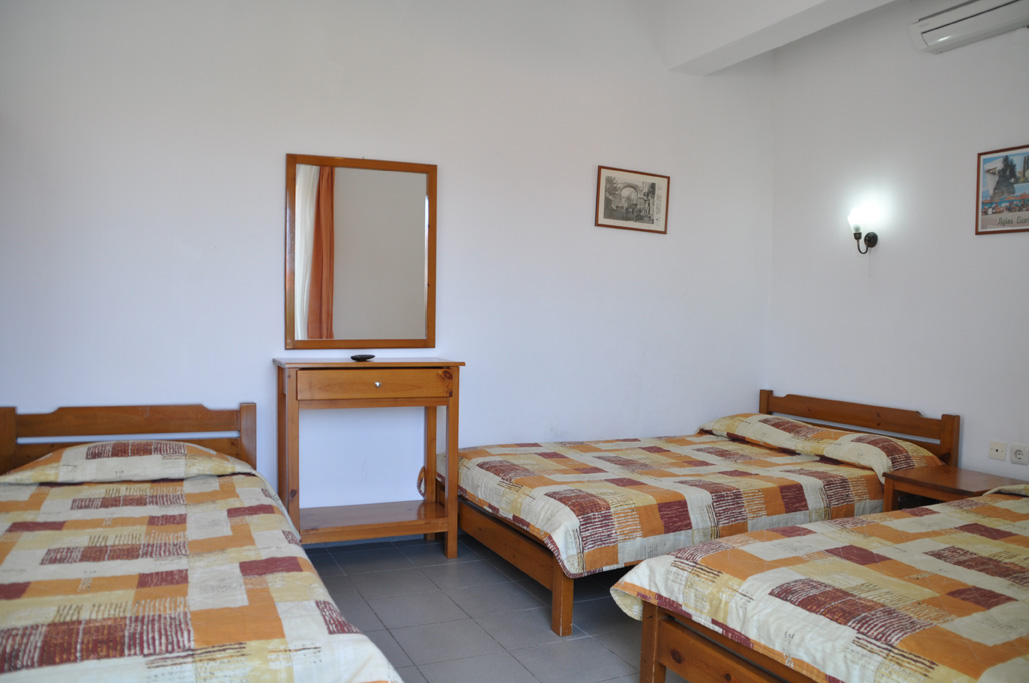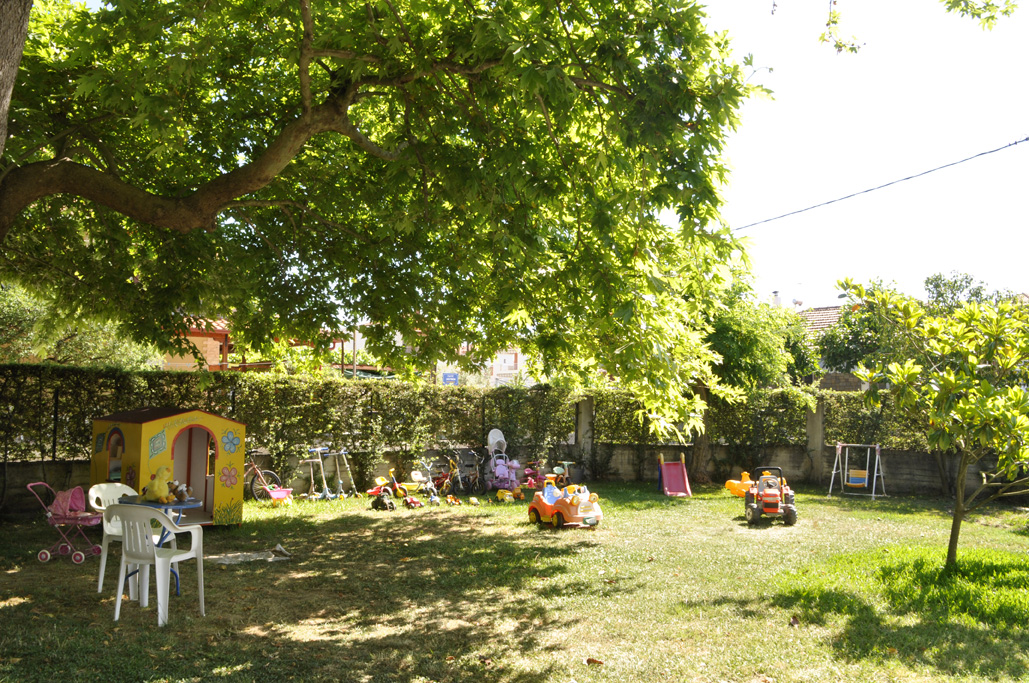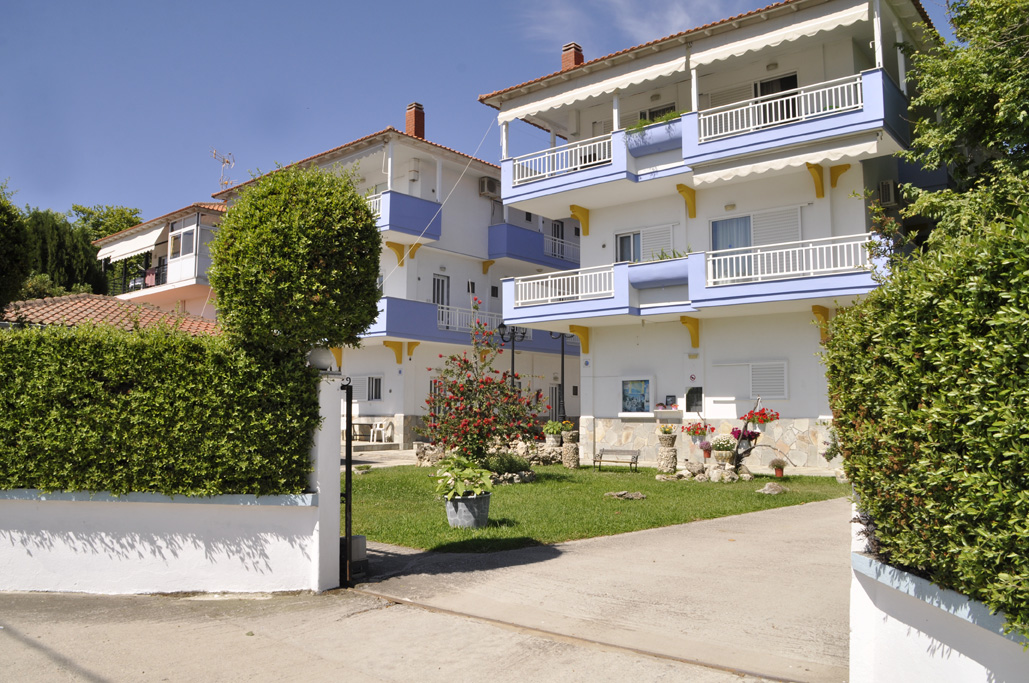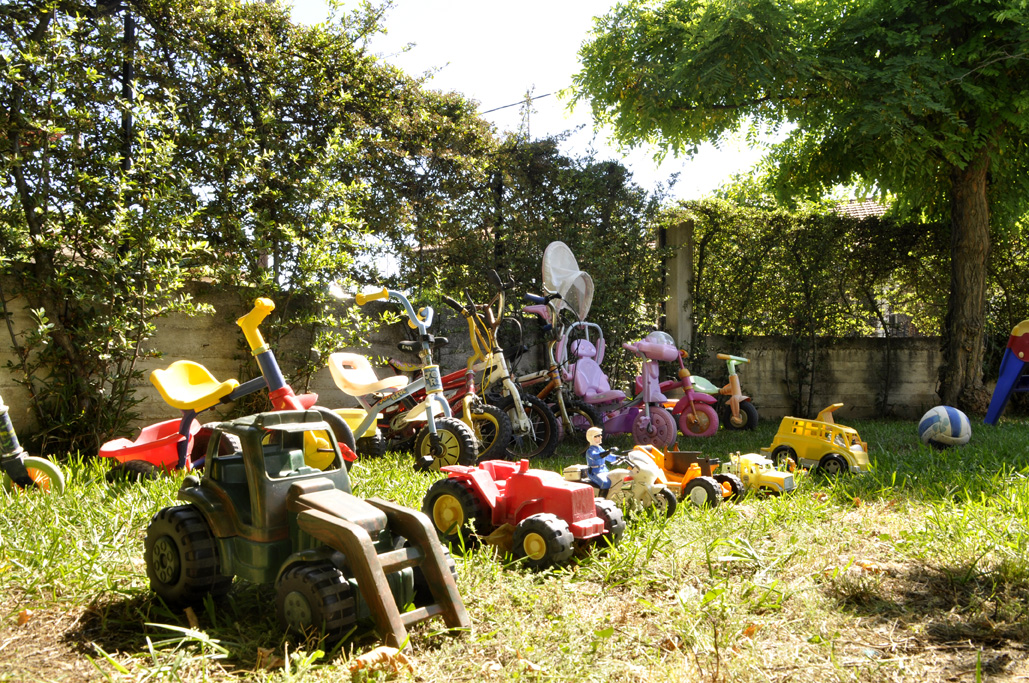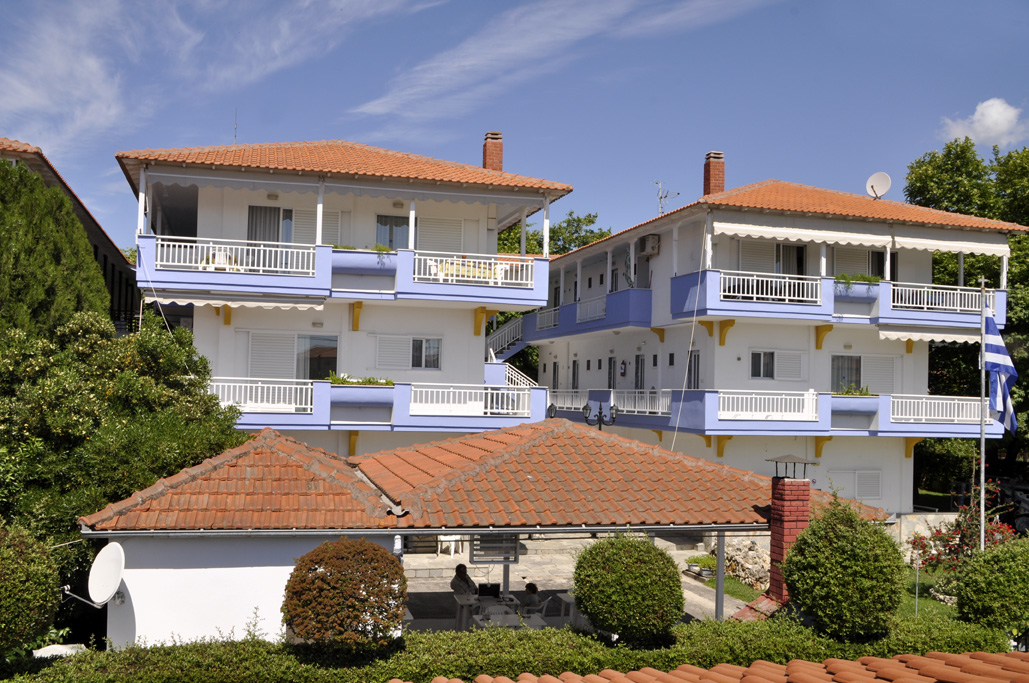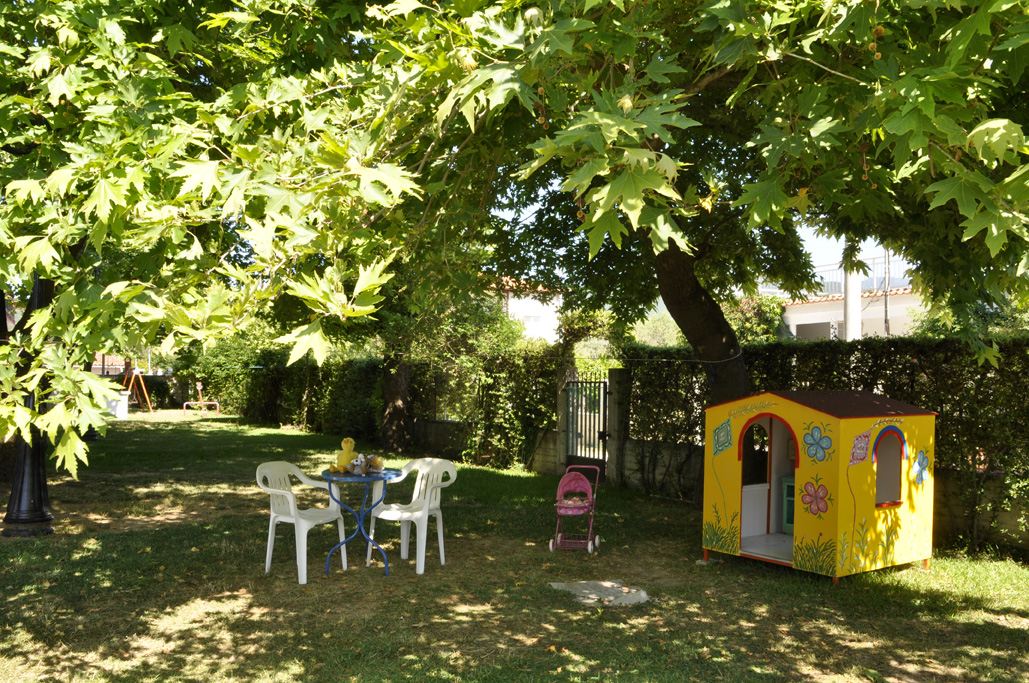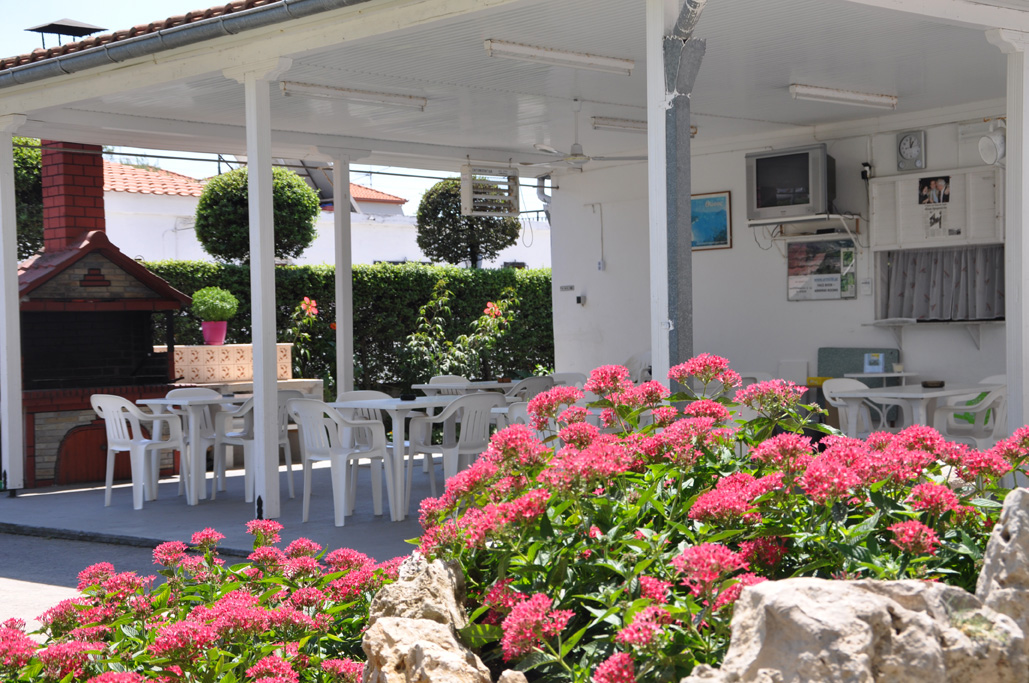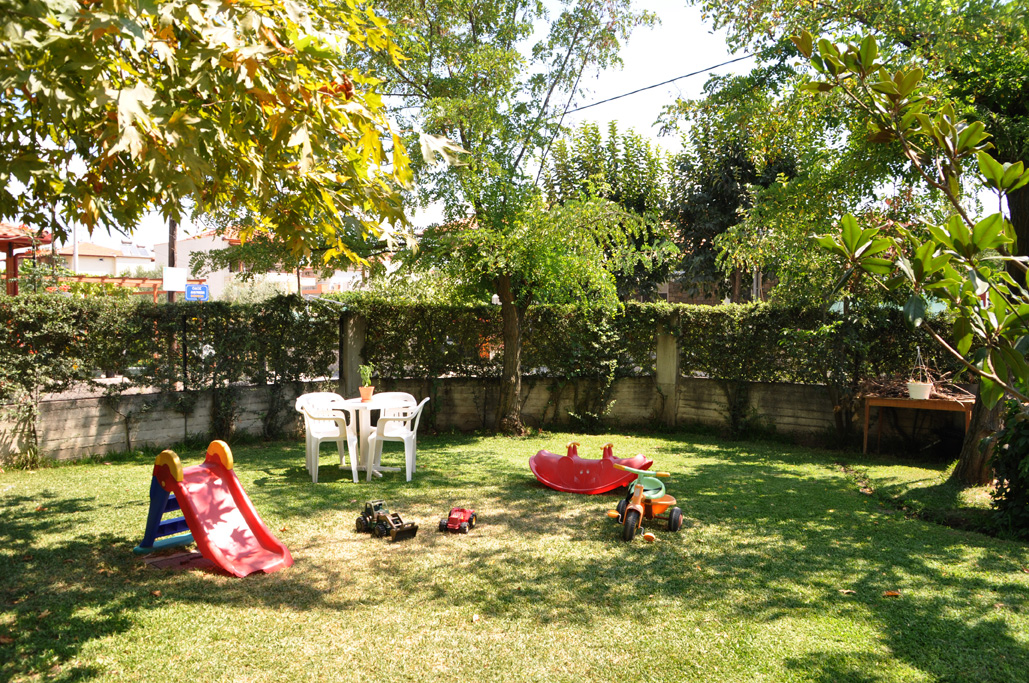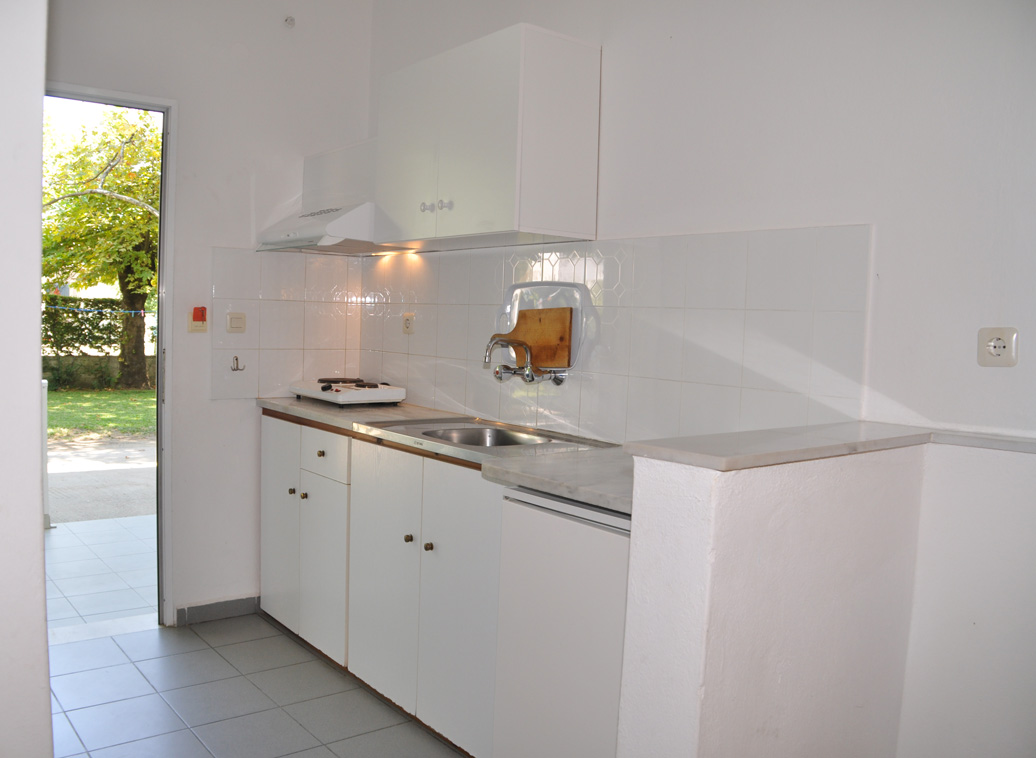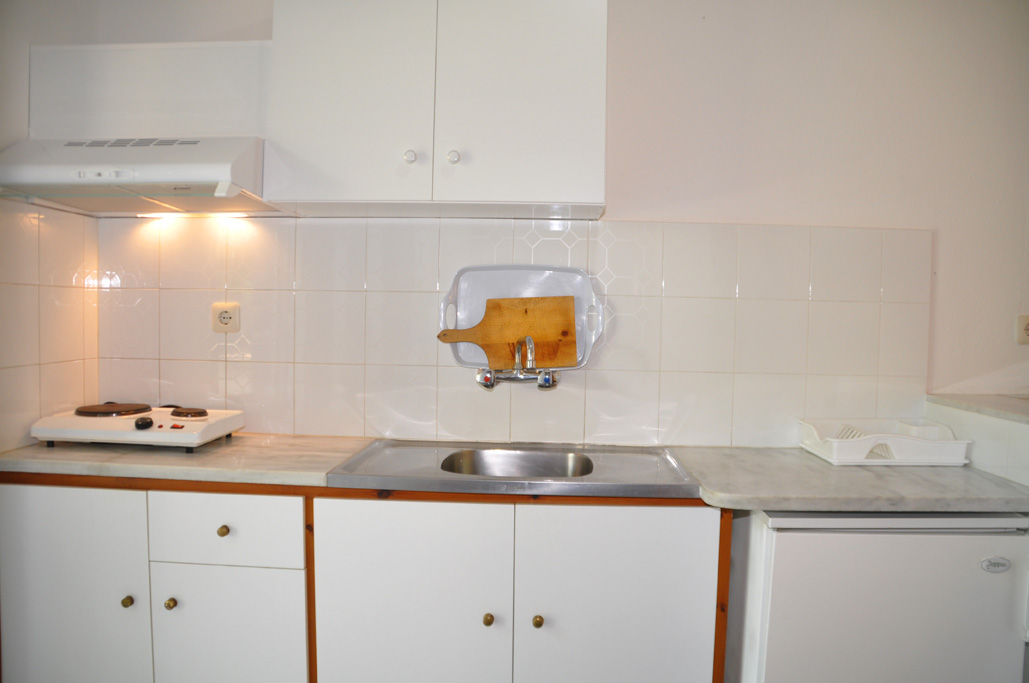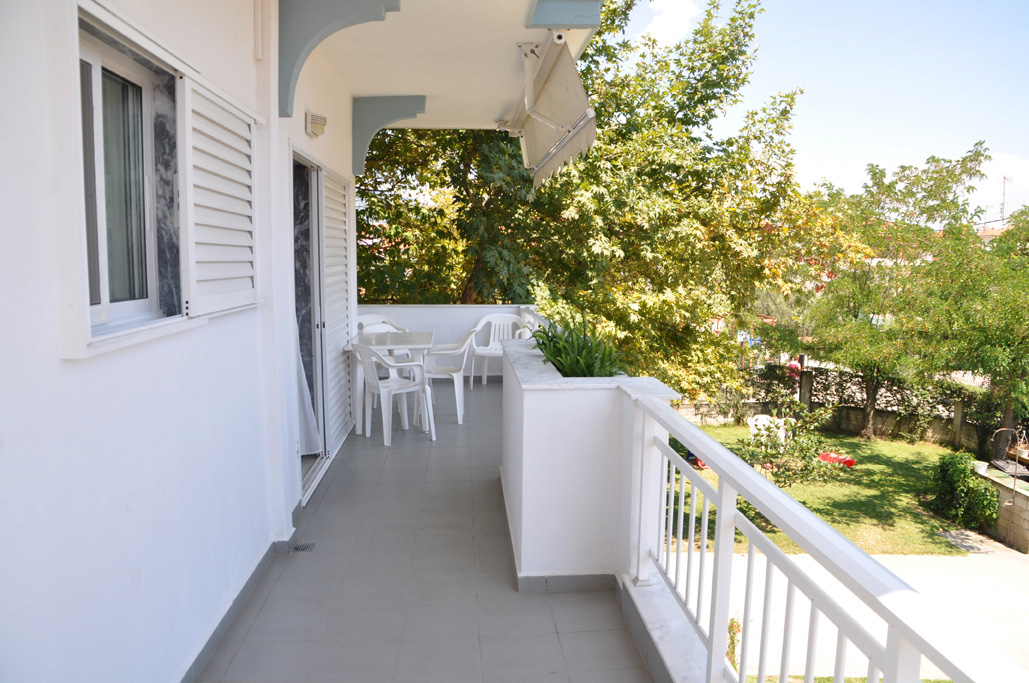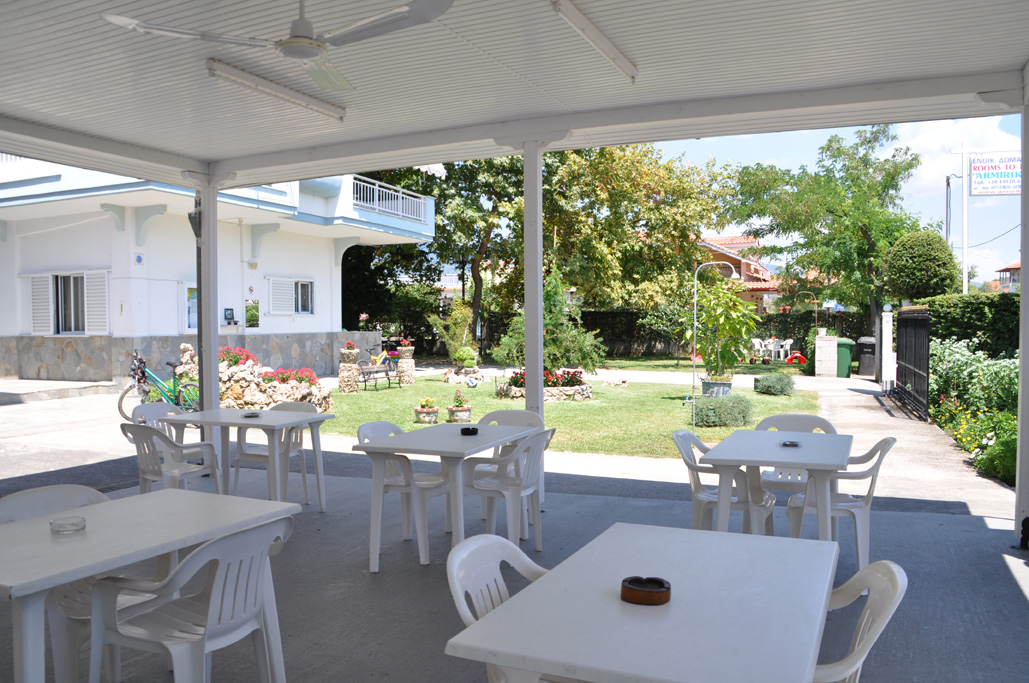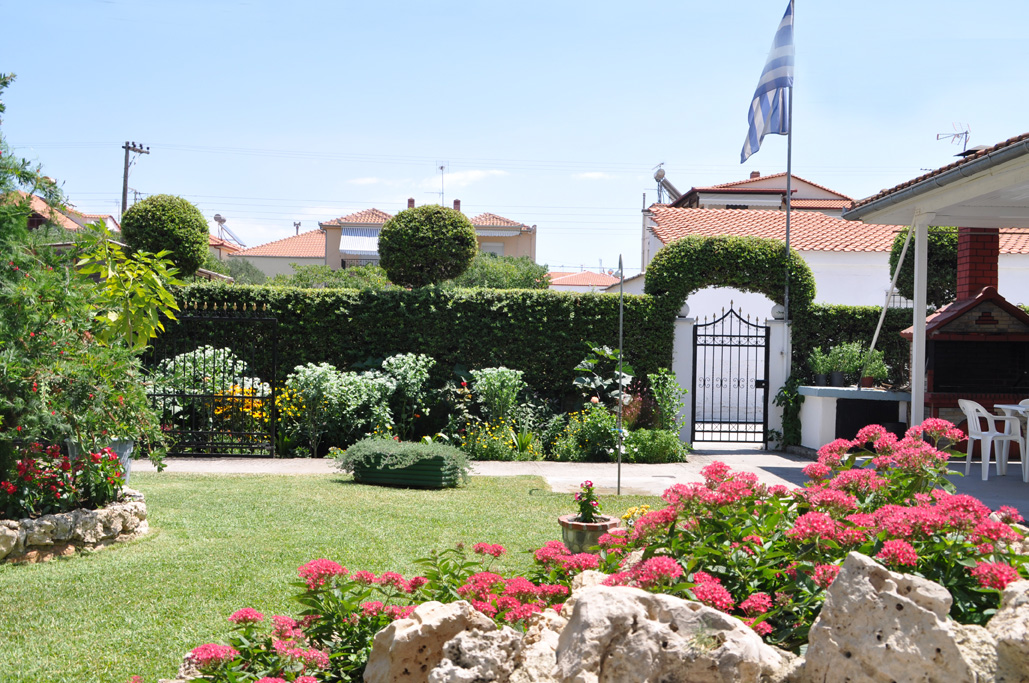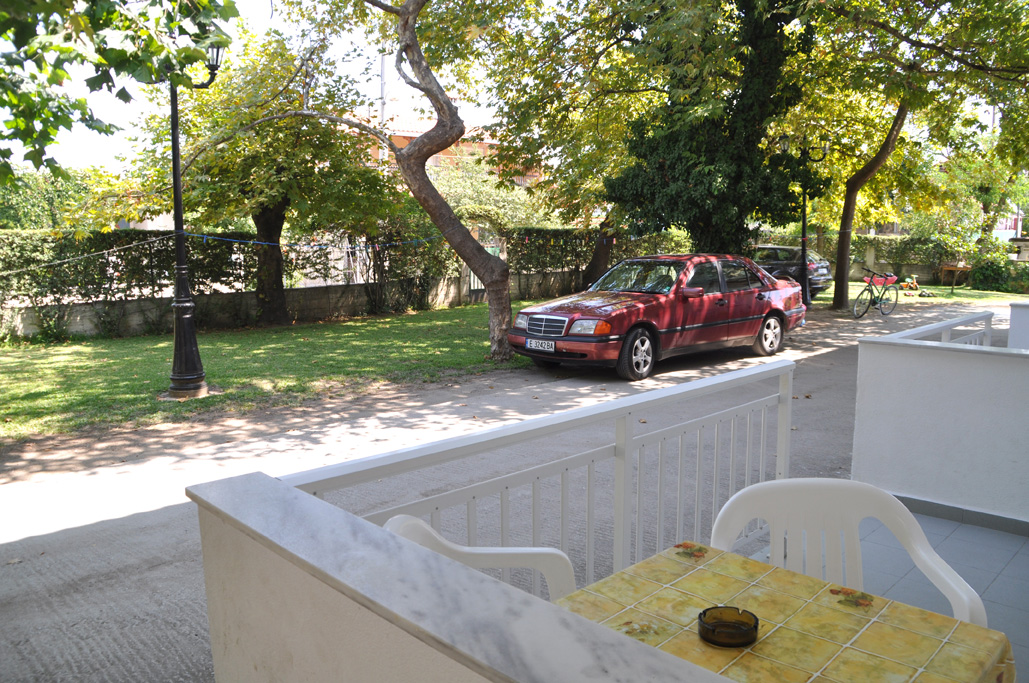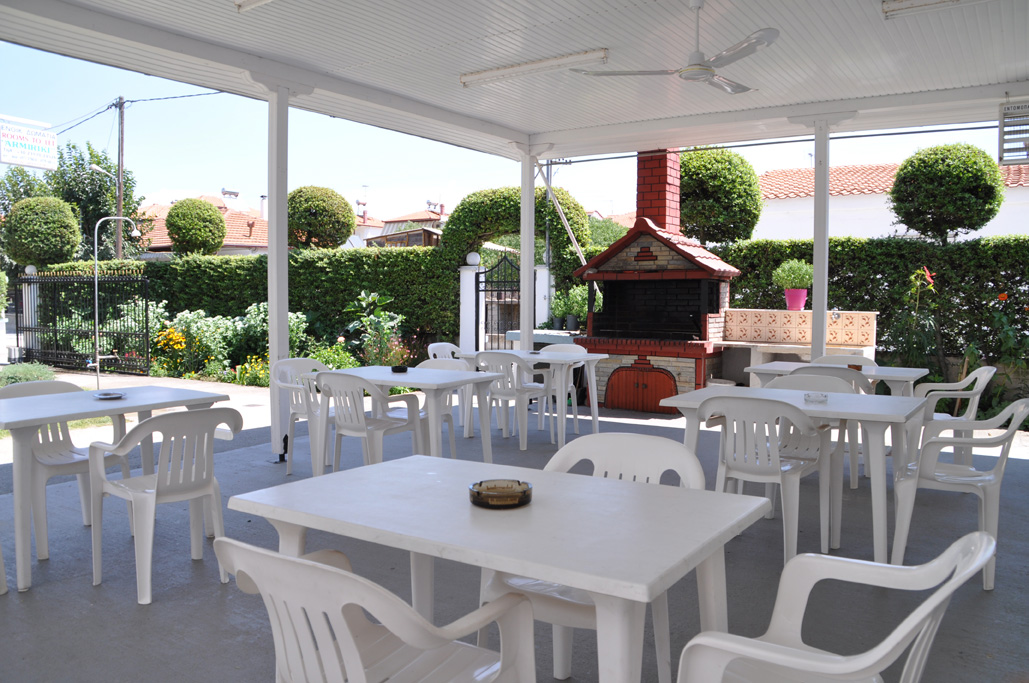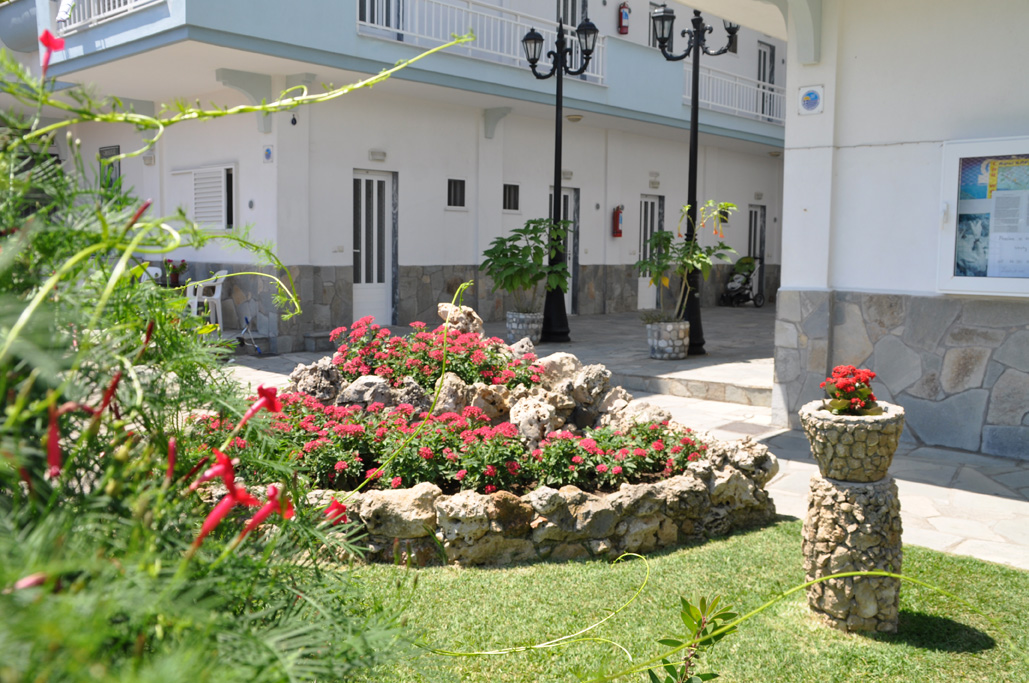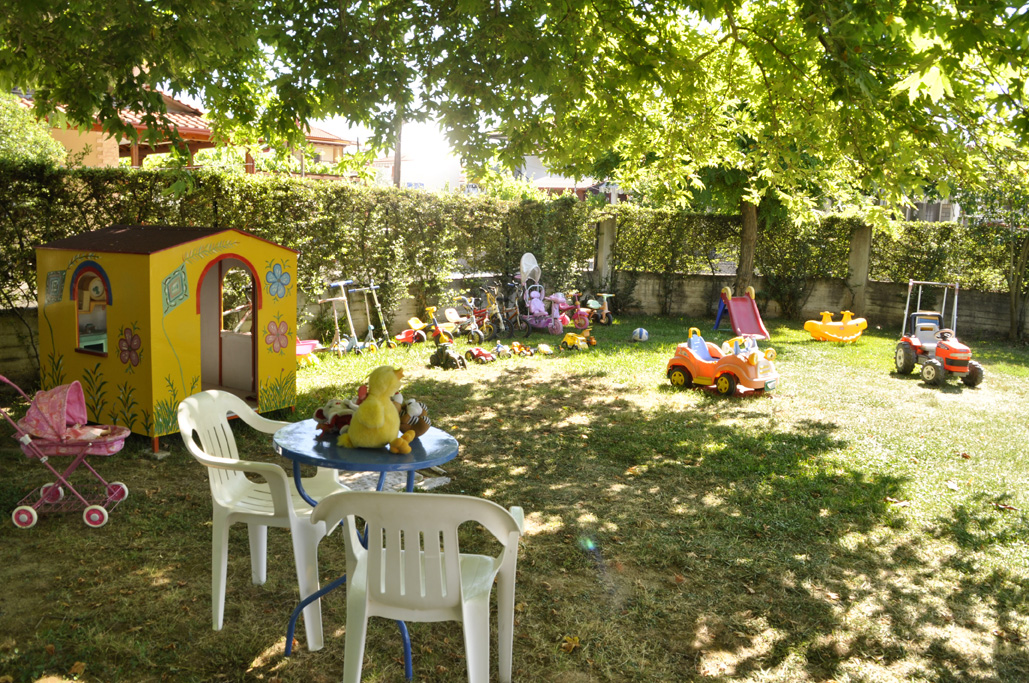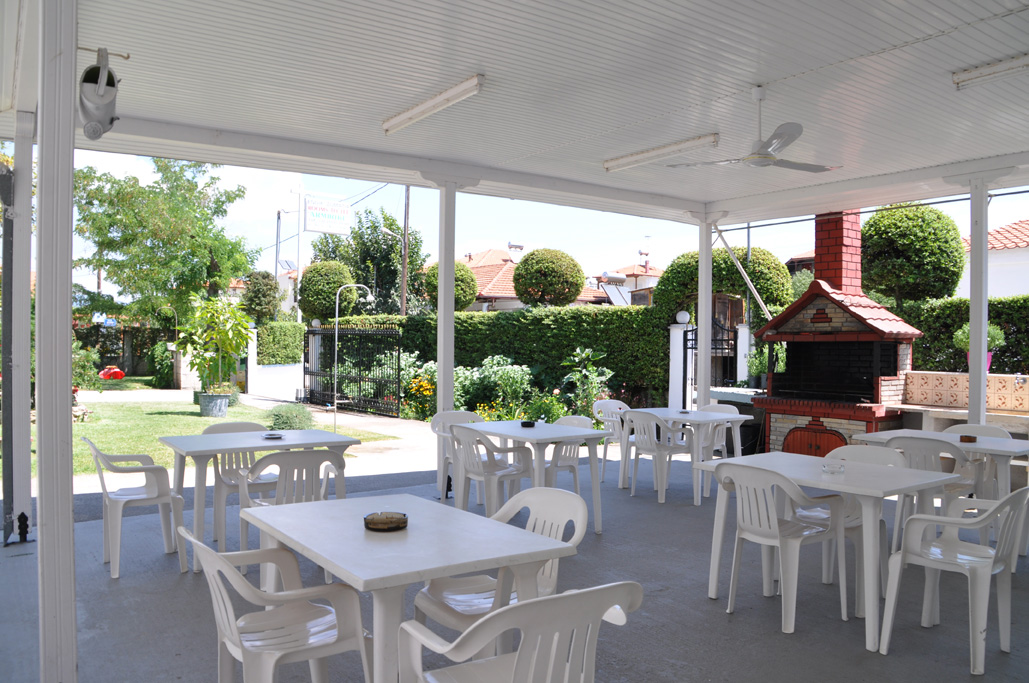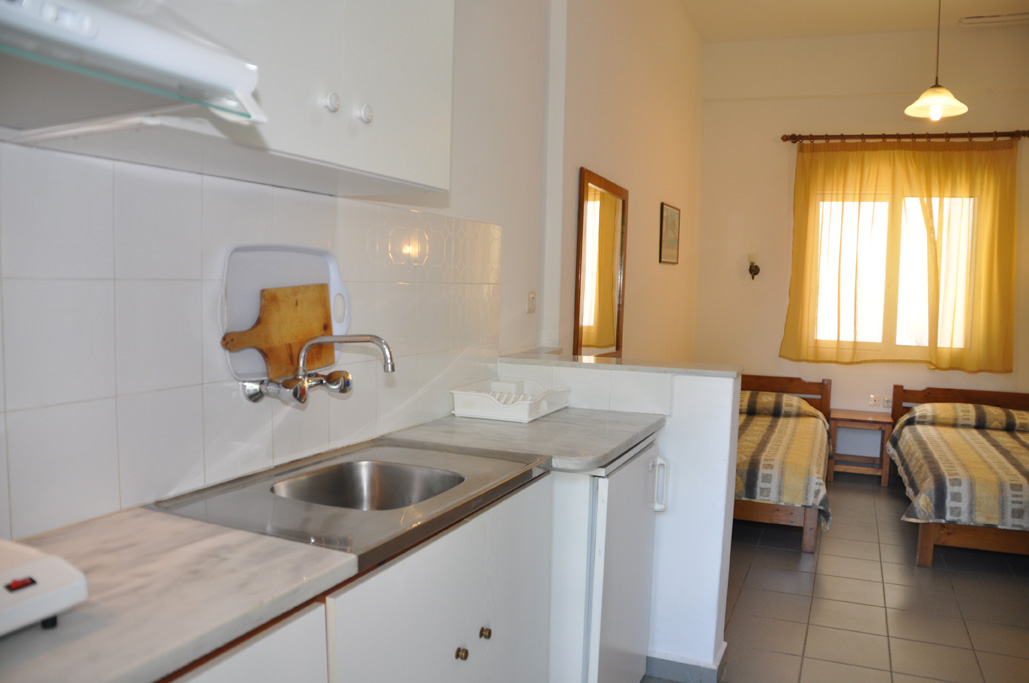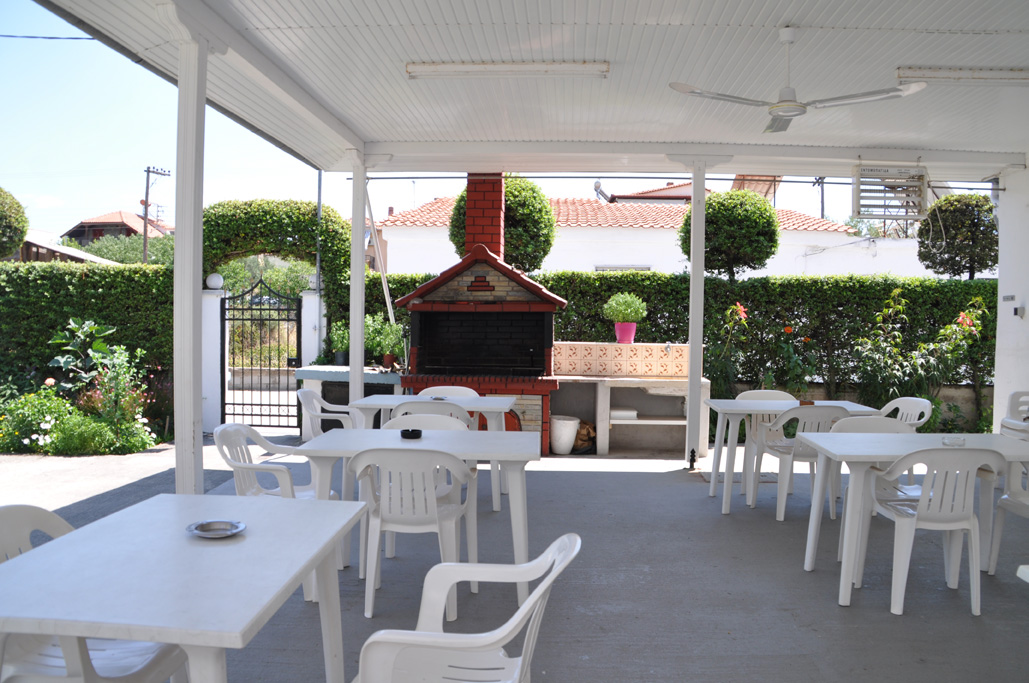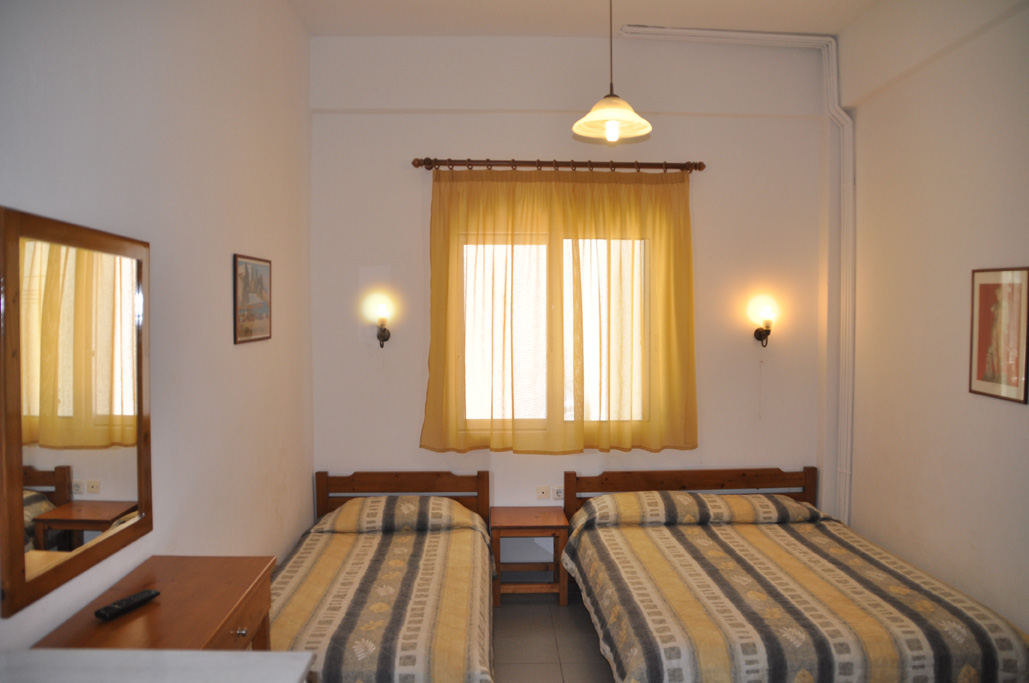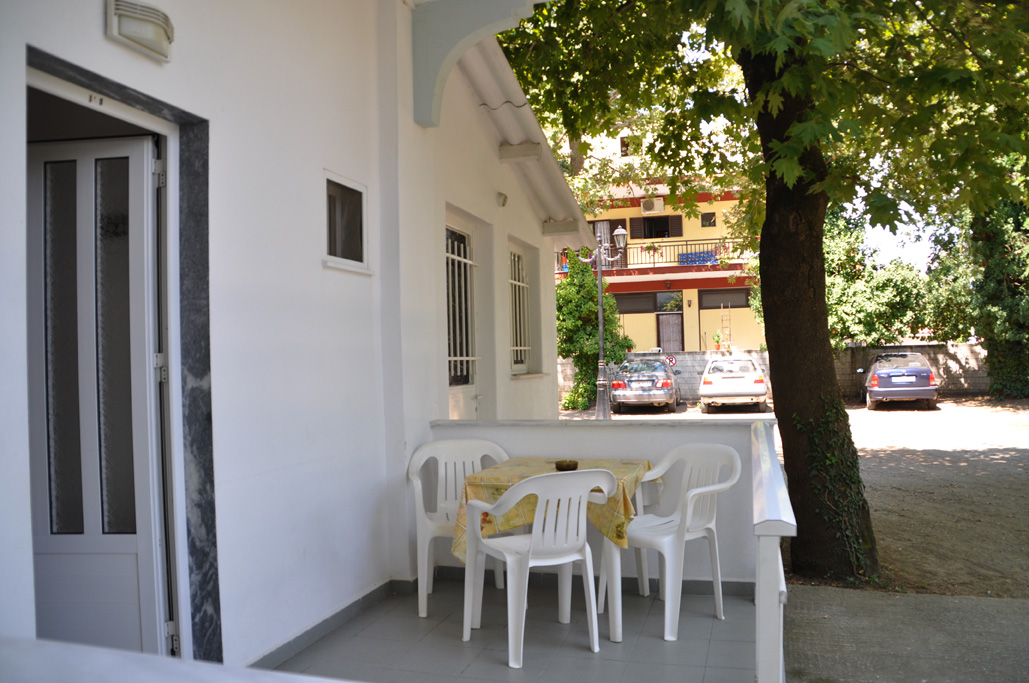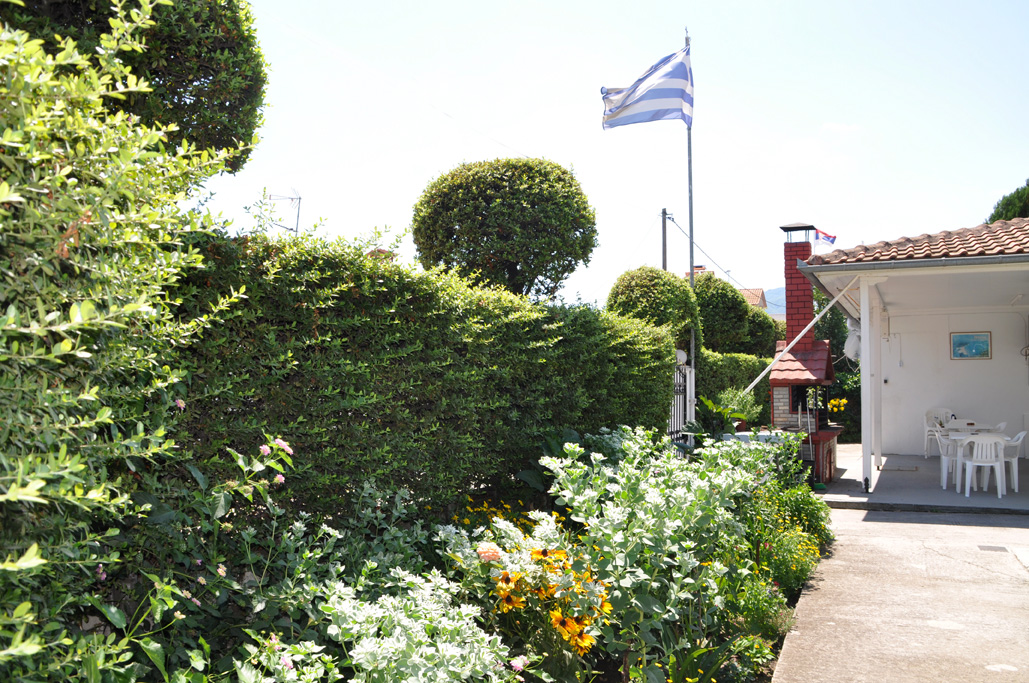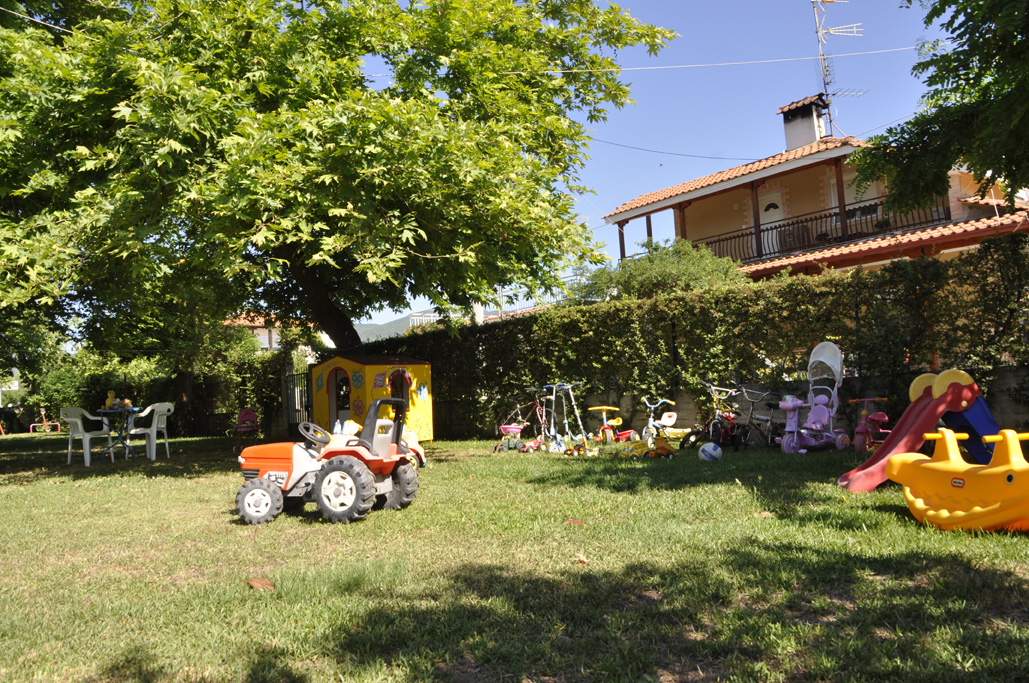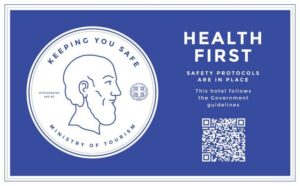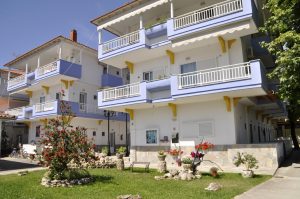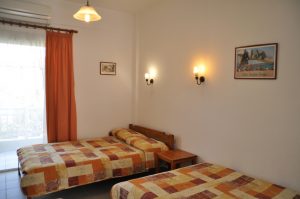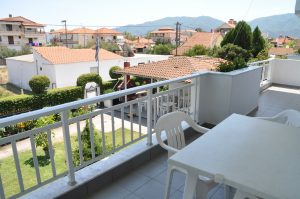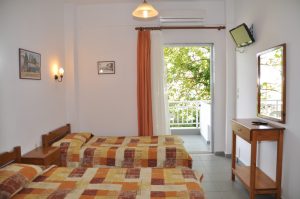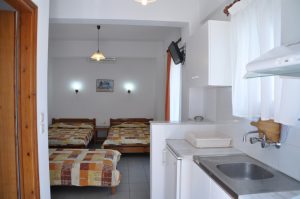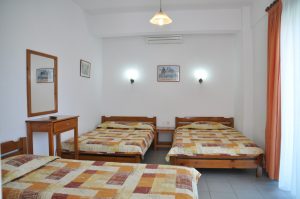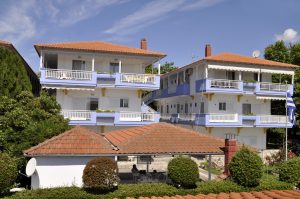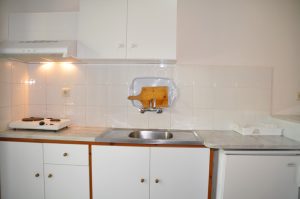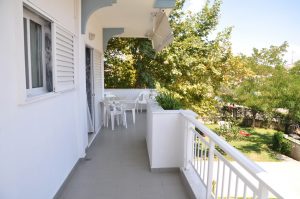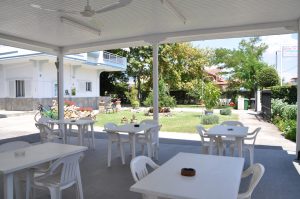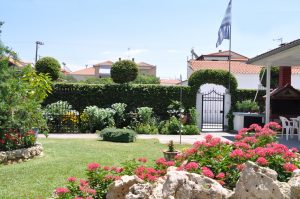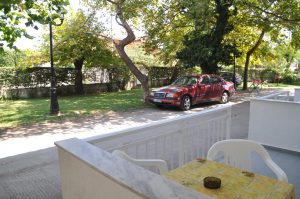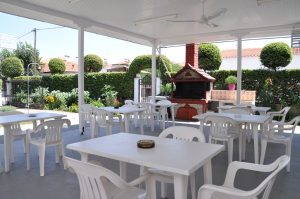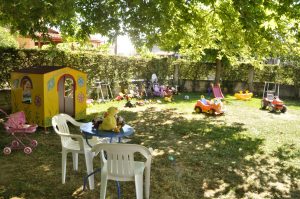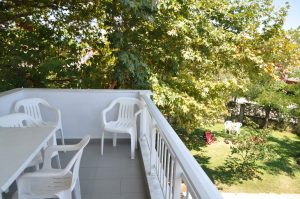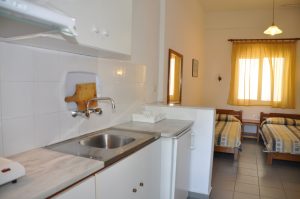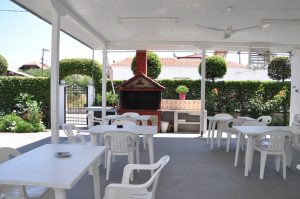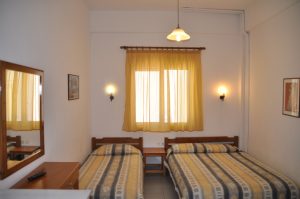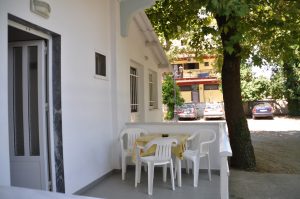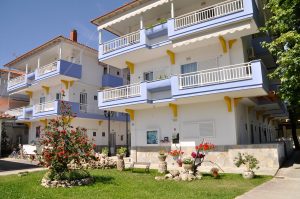 Accommodation Infos
Manager: Sapouna Magdalene
Cell: +30 6977078030, +30 6978600143
GNTO Registration: 0933K122K0395300, 0933K122K0393800
Visit Vrasna Beach
Accommodation Description
The Armiriki rent rooms, owned by Magdalene and Apostolis Sapounas, are located a few meters away from the sea and the center of the resort called Paralia Vrasna of Thessaloniki.
The sandy beach of Paralia Vrasna is annually awarded with the Blue Flag, by the homonymous European Union institution. The crystal-clear water of the Strymonikos bay are attracting hundreds of thousands of tourists, both greeks and foreigners.
Your staying in Armiriki rent rooms offers you the opportunity to enjoy family holidays in a suitable environment designed for families with children.
The 3 acre garden area, rich in plants such as plane trees and the large playground will be the perfect place to entertain you and your children.
The entertainment kiosk, equipped with satellite television, barbecue and kitchen is there to offer Greek coffee or a Frape. It will surely gain your attention for your morning or afternoon relax, because you are totally free to use it!
But surely, the thing that will steal your heart is the generous hospitality of Magdalene and the Apostolis, who are welcome you in Armiriki as a member of their family.
Gazebo with Saτ. TV and fridge
On the way to Armiriki Rooms on Google Street View